There used to be a time when administrators did not incorporate many colors or graphics in the interior décor of schools. However, times have changed. With the increased popularity of mascots and specific color palettes, there is now a growing need for school branding signage in Gillette, WY. Do you know what it takes to create a positive and encouraging environment in your educational facility?
Advantages of Customized Colors and Graphics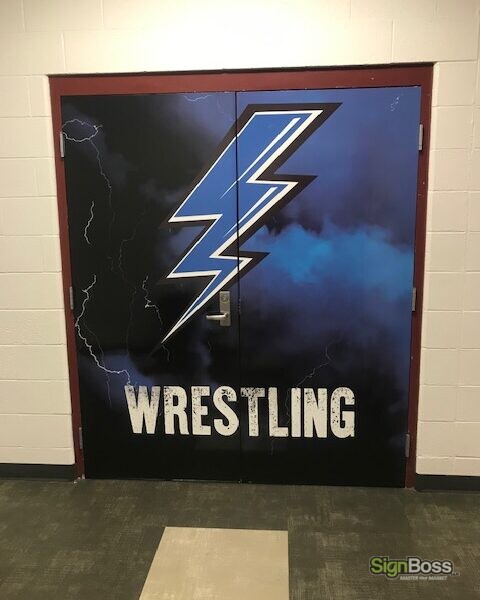 Cultivate a sense of unity and belonging with little more than a well-chosen color palette. Combine it with graphics incorporating the school's mascot, and you have the beginnings of a transformational atmosphere. Many administrators appreciate our sign shop's assistance with creating spaces that inspire learners.
How to Transform Your School's Interior and Exterior
We believe that it all goes back to what students and staff members see as they arrive and enter. A well-branded space creates a sense of ownership and furthers feelings of community within any organization. After all, who does not remember the trips to local fast-food restaurants when we were kids? As the building signs of these locales came into sight, we became excited. We know what would be up ahead.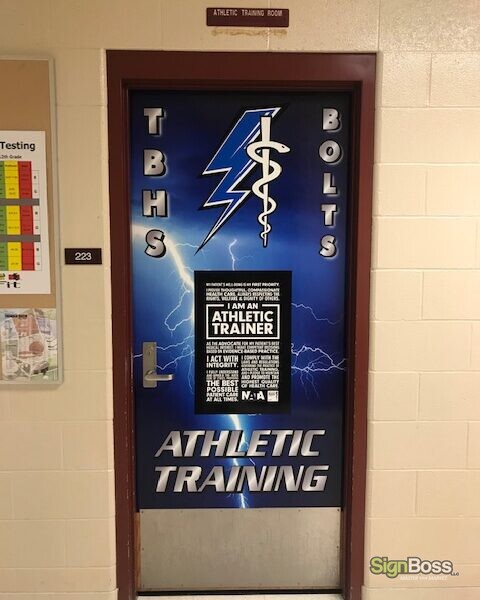 You can do the same thing with the school property you oversee. While you might hand out tests instead of fries and grades rather than burgers, the science is the same. Moreover, you can take the lessons the multi-million dollar fast food industry has learned and apply them to the design of much more budget-friendly graphics and signs at your campus.
Branding is a targeted mixture of colors, fonts, imagery, personality, and character. It embodies the mood you want to set. Examples abound.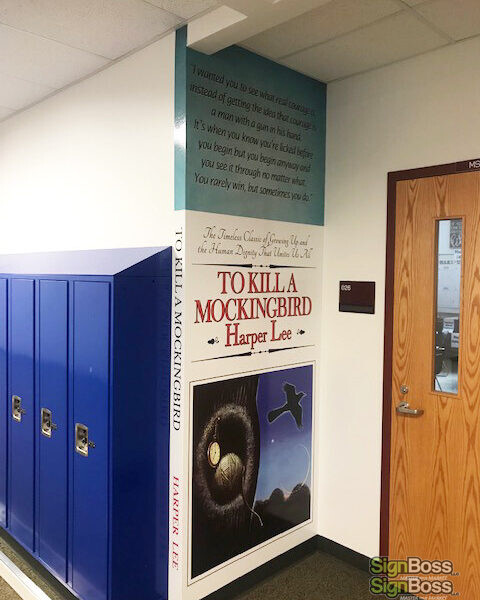 Book-themed wall wraps. Do you remember what we did for Thunder Basin High School? The English Department had a vision for inspiring students to become readers. We created full-color wall wraps that took up the end caps with titles and cover pages.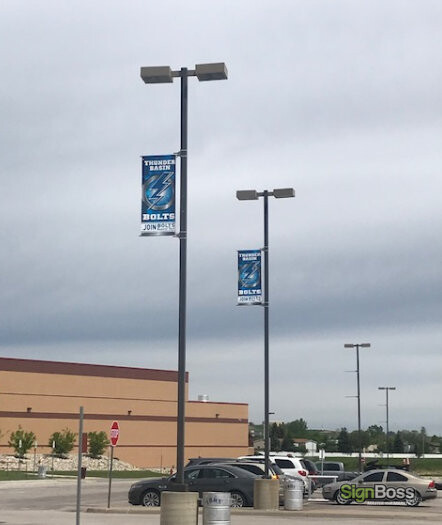 Pole banners. For Prairie Elementary, there was a need for dressing up the campus. Light poles were plentiful, which meant that we could use them to install banners in the school's colors. We also wrapped the door with perforated vinyl to create a fun presentation.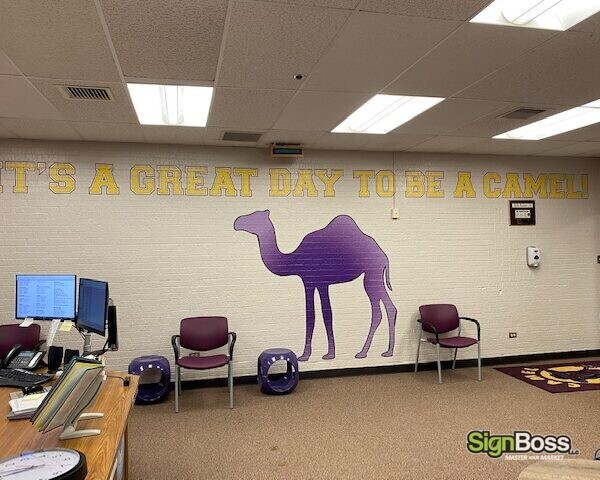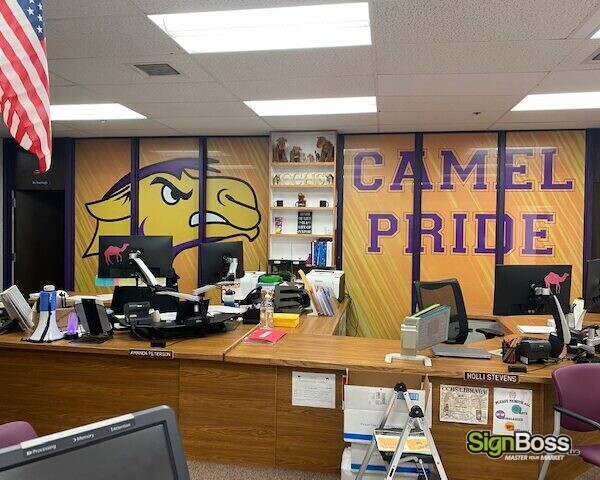 Window and wall graphics. The administration of Campbell County High needed privacy film and wall graphics. However, these would not be the standard frosted and etched distraction graphics. Rather, you will notice the display of school colors, the mascot, and a nod to the school's pride.
Choose Customized School Branding Signage in Gillette, WY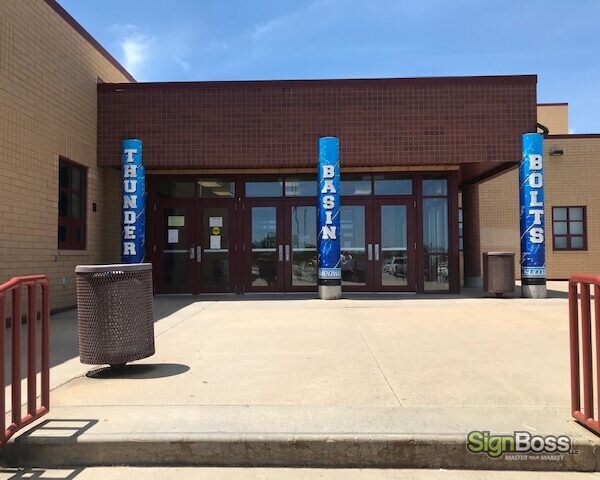 We can help if you are looking for Athletic Department door graphics, facility door decals, or parking lot banners. Have you followed the steps of Thunder Basin High and enlisted the community's help for the design of a mascot or logo? We can turn it into tangible signage. Do you need additional products for the mascot and color play you already have? Once again, we can help.
Today, connect with our sign shop to discuss the campus' treatment with floor graphics, mission statements, gym graphics, directional signs, door wraps, perforated vinyl window covers, color columns or stripes, and anything else that could turn the space from drab to fab!
We can help with all types of educational signs in Wyoming. From elementary schools to colleges and universities, we are your one-stop sign shop for school branding signs!