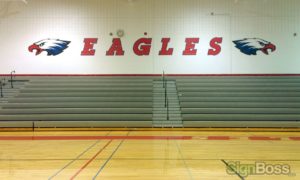 Nothing engenders respect in fellow classmates and pride in one's school quite like a mascot and school colors to rally around. Sage Valley Junior High wanted to engender school spirit, so they contacted SignBoss for gym graphics featuring their eagle mascot.
What Is Sage Valley Junior High?
Situated on West Lakeway Road in Gillette, Sage Valley Junior High is part of the Campbell County School District and teaches about 1,000 youth in 7th through 9th Grades. They provide a solid core curriculum with plenty of elective opportunities that allow students to study what they are interested in. They believe in a motto of "Take Responsibility, Show Respect, Build Relationships."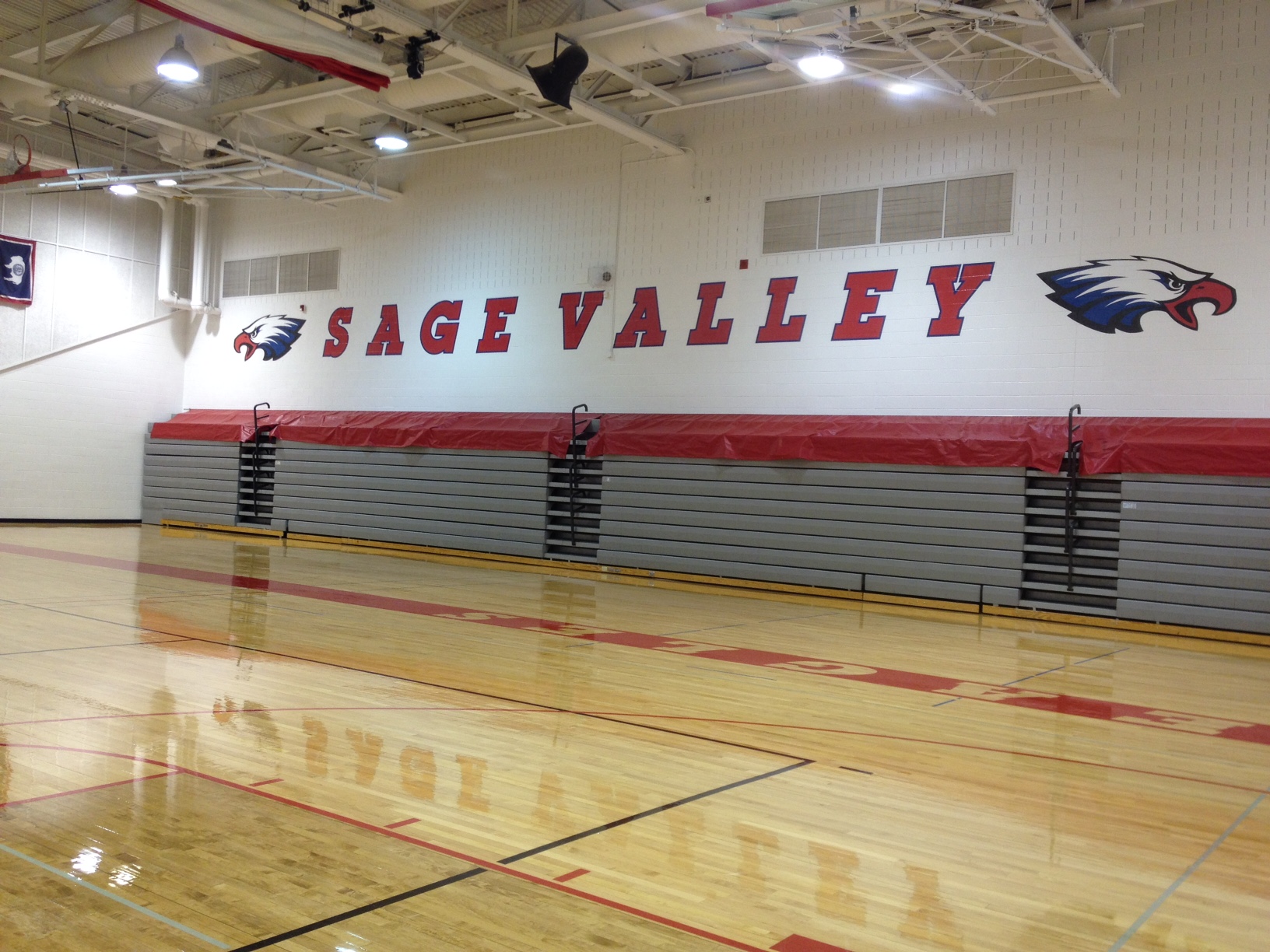 When an organization that does so much to prepare our future leaders came to us for gymnasium wall graphics in Gillette WY, we could not wait to get started. Sage Valley Junior High had a big gymnasium, and they wanted a way to put their mascot and school pride on display. Fortunately, they contacted the right sign company.
We Gave Sage Valley the SignBoss Treatment
Our first step for this project was to get a good look at the gym. We took some measurements and also listened carefully to what Sage Valley Junior High wanted. Based on their vision, we created art proofs of what the finished graphics could look like. Once they approved the designs, we got down to work fabricating the graphics.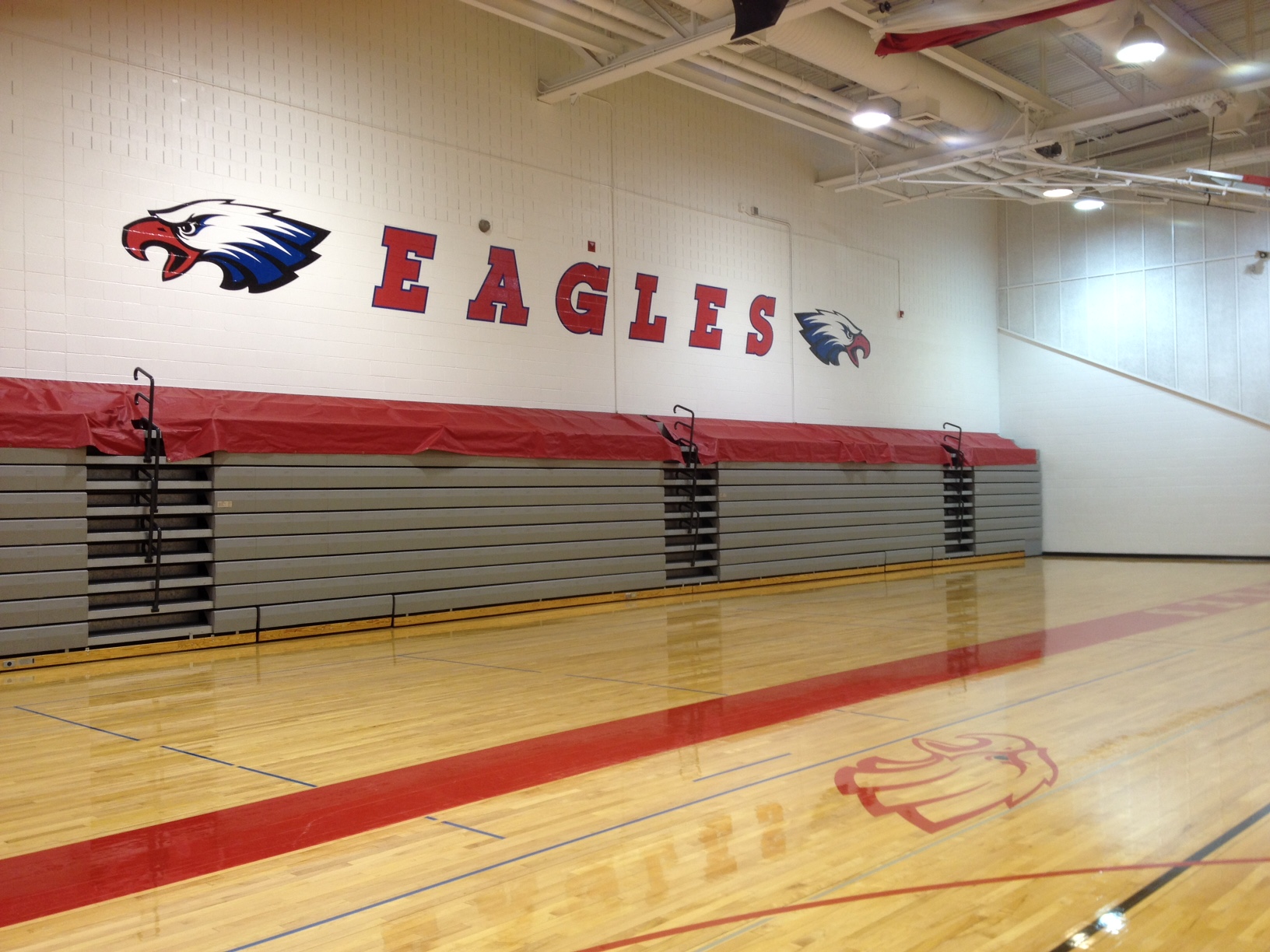 We chose a durable, long-lasting vinyl adhesive film for this project: 3M's IJ480 with matching eco-friendly 8548 laminate to ensure the graphics would remain vibrant far into the future. We digitally printed the Sage Valley Junior High Eagles mascot and lettering using our state of the art large-format digital printer. This printer can print on materials up to four-feet wide or even wider. Four feet is usually our limit because that is how big the vinyl rolls are. However, if you project requires something bigger, we can simply print in multiple sections, and once we install it, no one can tell the difference.
Speaking of installation, we did an excellent job for Sage Valley Junior High. Check out our video of wall graphics installation in Gillette WY.

First, we measured and taped a stencil. Next, we hand applied the graphics. Then, we got rid of any wrinkles by heating and stretching the graphics with a Rollerpro roller. Lastly, we listened with pride as our client complimented us on a job well done.
We Are the Gym Graphics Experts!
We are proud to serve Sheridan, Gillette, Casper, Buffalo, and Douglas, Wyoming with gym graphic design, printing, installation, and repair services. Schools, rec centers, churches, and more come to us for gym graphics because
We have a friendly and creative team of sign professionals
We come to your location
We have a public showroom
We are locally owned and operated
We are 3M Certified Installers
And many other reasons!
When you contact us, we come up with solutions that are specifically tailored to your needs. Contact SignBoss today for a free quote on gym graphics.