October is National Breast Cancer Awareness Month, and the Campbell County Healthcare Foundation's Cancer Care Committee teamed up with SignBoss to design and produce Paint Gillette Pink promotional items. The organization planned its merchandise options early to be ready for the events that would occur later in September.
Boosting Cancer Awareness with Customized Promotional Items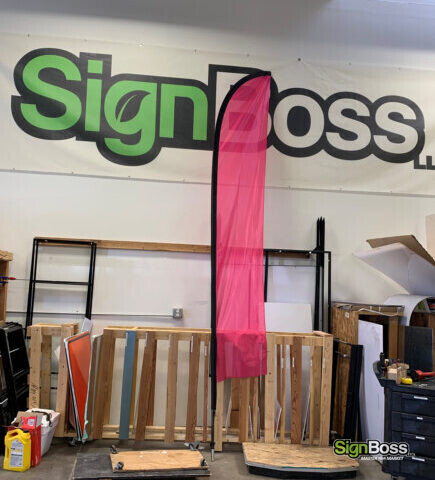 Because the goal is to draw attention to the cause, the customized promotional products needed to feature themed colors. Our sign shop assisted with the design and production of 250 magnets, 150 yard signs, 100 window decals, and 15 falcon flags. Each product displays the hot pink color that is now synonymous with the occasion.
Besides that, our specialists focused on the longevity of the materials and color boldness. Because we wanted the message to ring out long after October, we ensured that even direct sun exposure would not fade the decals and flags prematurely. Moreover, the excellent quality makes the signs ideals for year-round display in private and commercial settings.
How SignBoss Makes Custom Products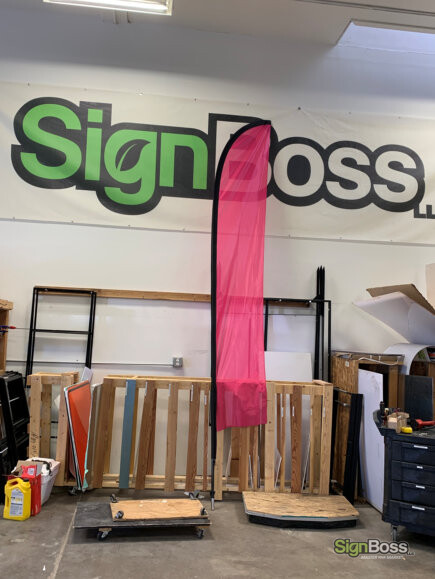 Last time, we talked about making promotional products at Area 59. This time, we want to take a closer look at what it takes to create unique products that boost your brand message.
Custom products are typical giveaway items at trade shows and during grand opening celebrations. These products' goal is to keep your company's name and contact information in front of the consumer. Of course, to achieve this goal, the product has to be useful while the customization must focus on your brand colors, font use, and logo display.
Our technicians will gladly help you design messages for custom branded items that include key chains, engraved styluses, insulated bottles, and face masks. Besides that, there are magnets and yard signs. Industries that like to keep these types of products on hand year-round include real estate professionals and banks.
That said, you might also commission these products for special occasions.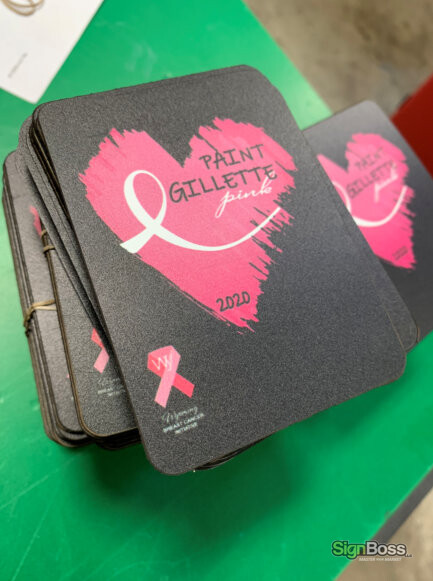 Our technicians begin with a copy of your specs. We will resize the lettering and the image to fit onto the product you have selected. Next, we work at getting a complete color match. This is an important step that drives brand recognition. Finally, the items are produced and returned to you.
By the way, no order is too large or small for our team. We can take on shorter trial runs that give you a good idea of how your customer base reacts to the items. Additionally, we can also do large runs that keep you supplied with custom products for months, if not years.
Looking Past Paint Gillette Pink Promotional Items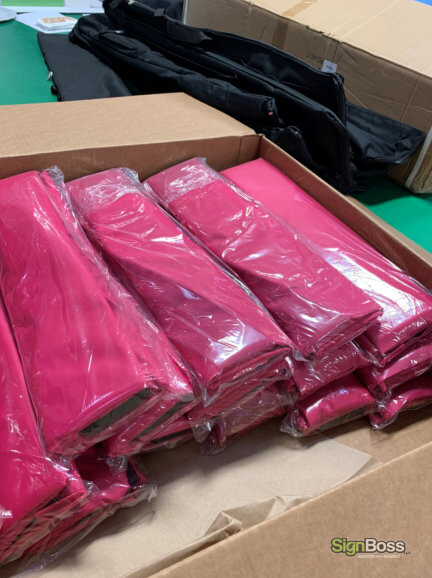 It is never too early to begin planning for your next promotion. In fact, getting a head start is a good idea to ensure that the items are in your backroom when you want them. Some clients also like to give their customers a sneak peek online.
When you need high-quality products that spell out your message while impressing the recipient, SignBoss can help. Doing business from our shop at 3600 South Douglas Highway, contact us at 307-687-SIGN (7446) or connect with us online.