The Campbell County Healthcare Foundation had a great idea. Located at 1901 Energy Court, the organization plans to offer customized magnets during its breast cancer awareness events in October. Raising this money will help the organization fund its life-saving programs. Our sign shop assisted by making promotional products at Area 59 in Gillette, WY.
What Is Area 59?

Run by Gillette College, Area 59 is a maker space. It was developed with a $1 million community grant due to the downturn of the economy. At this location, our shop could use a laser cutter engraver and create the magnets that the organization was looking for.
The advantage is clear: Our specialists had complete quality control, which benefits the client. Another benefit is that our technicians were able to complete the project without requiring out-of-town vendor assistance. Therefore, the project saved money for our clients.
Did You Know That You Could Have a Low-Cost Membership to Area 59?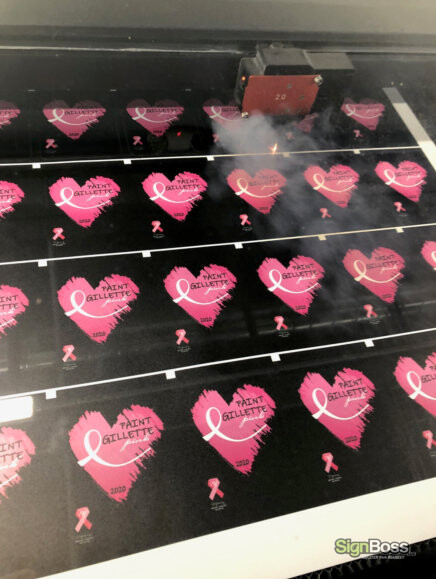 It is true! The space is open to the public. Located 3207 South Douglas Highway, it is the home for anyone interested in fabricating something using a broad range of technological options and equipment. All you need to do is buy a membership. Best of all, you can try it out with a day pass. What is there not to love?
Customized Koozies, Magnets, Pens, and Other Items are Excellent Brand Awareness Builders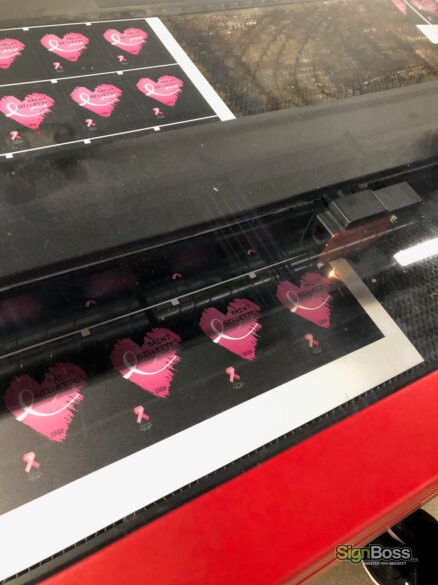 Is it any surprise that companies take customized consumer goods to each trade show and expo they present at? These products let the consumer take the brand information home. It introduces newcomers to the brand and lets already existing customers find necessary contact information with ease. Best of all, these products make great giveaway items, prizes, and little extras to be included with completed orders.
Customizing Brand Builders in Your Own Business Environment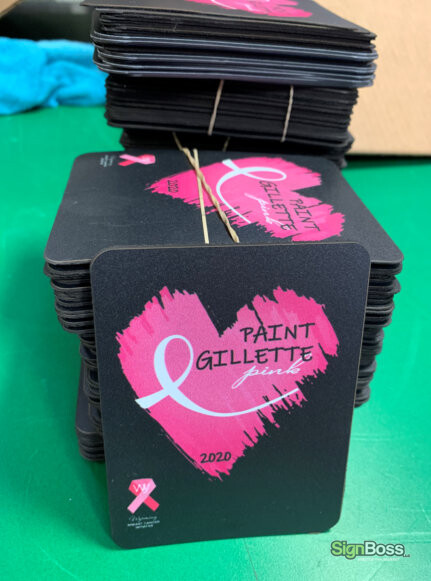 Of course, you do not have to look to customization only when considering giveaway items. Rather, you could use several brand-building signage options in your own office, retail setting, or rental space.
Stickers. Do you rent equipment? Place stickers on it that feature your corporate persona, brand colors, and contact information. It is a great way to keep your company in front of the consumer while using the equipment. It is also a good option for introducing others to your brand.
Vinyl graphics. These graphics are excellent for glass and acrylic surfaces. They look fantastic on windows, shelf-mounted displays, and see-through light fixtures.
Cooler wraps. If you use coolers, refrigerators, and similar machines in your business, consider wrapping them. The sides and lower portions can become excellent co-branding tools that combine your brand message with a favorite vendor's lettering.
Do You Want to Learn More about Making Promotional Products at Area 59 in Gillette, WY?
Connect with our sign shop! Our specialists gladly explain the process and help you get started at this great maker space. Of course, if you prefer that one of our technicians tackle your project, we can do that as well. Contact us today!