Located at 9543 US-14, the Buckskin Mining Company oversees one of the most productive coal mines in the country. When the business decided to reward a haul team with ten coolers, the management contacted our sign shop to request customized vinyl decals for coolers in Gillette, WY. Could we assist this client? Of course!
Treating Ten Mammoth Coolers with High-Tac Vinyl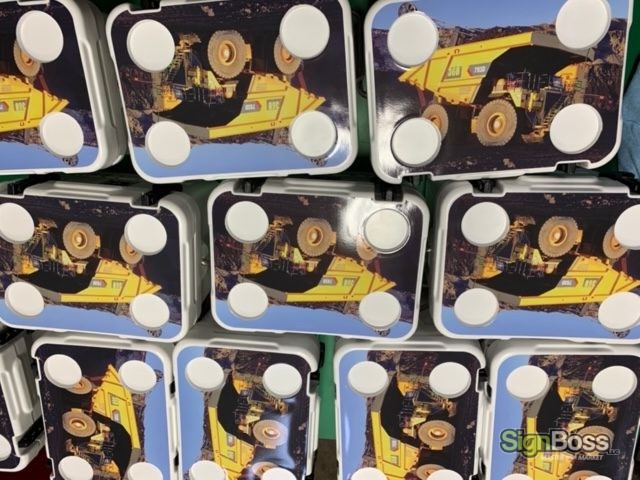 We worked with the client on the design of the products. On the sides of the coolers, you will see images featuring the Buckskin name and logo. We kept it in black and white to complement the overall design and color use of the cooler's manufacturer.
For the top, which features four cutouts for drink holders, our technicians fabricated a decal that showcases a full-color rendition of mining equipment. The high-resolution image looks excellent and adds a coolness factor to this product.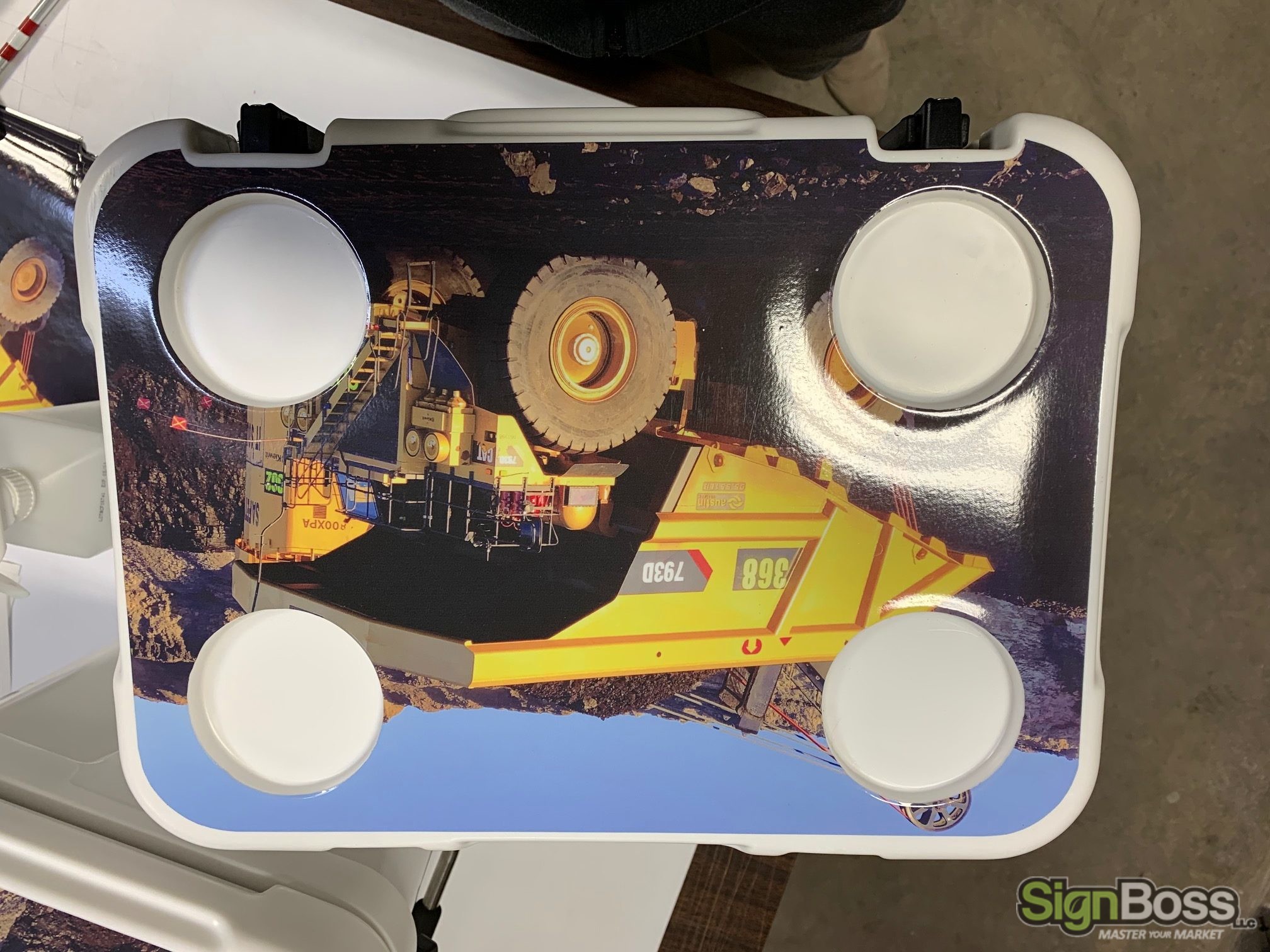 After finishing the project, the client had ten expertly treated coolers with decals and graphics that would not peel off. Rather, the material will stay in place and take what the winners of the giveaway might throw at them.
Wrapping Something Other Than Cars? We Do That!
You already knew that our sign shop excels at the design, fabrication, and installation of vehicle wraps for cars, trucks, or vans. However, did you know that we also treat other products with full wraps or graphics displays? Coolers are a great example of the products that could benefit from brand customization for giveaways.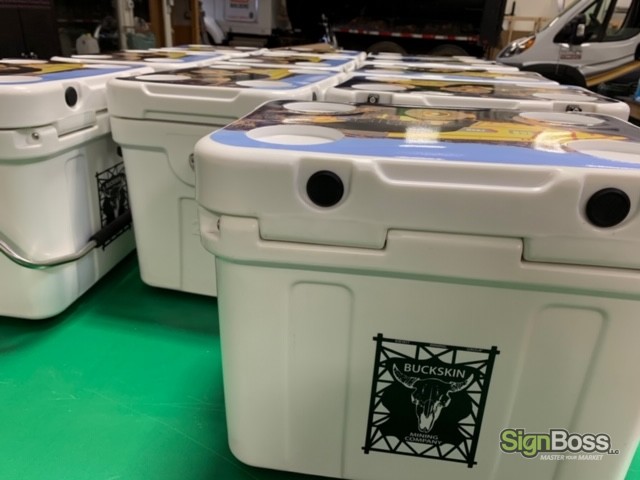 We can also work on other items.
Industrial cooling displays. Are you a retailer or brand provider for a local store? We can treat the cooling displays that you fill up there with your products. We can treat glass, metal, and other exterior surfaces. Doing so gets the attention of shoppers and ensures that your brand receives premier display treatment.
Unusual vehicles. Golf carts, construction equipment, boats, and even remote-controlled planes can be treated with wraps or vehicle graphics as well as lettering. In this way, you can sponsor events, feature your company's details while recreating, or focus on promotional activities such as tournaments and meets.
Walls, ceilings, and floors. You do not need to look any further than your storefront, office, or warehouse for the installation of decals, stickers, and murals. Our team uses specialty vinyl products that adjust to each surface and use. Therefore, you can feature brand or product-centric displays on the inside or outside.
Custom Stickers? Wall Wraps? Floor Graphics? Vinyl Decals for Coolers in Gillette, WY? We Can Help!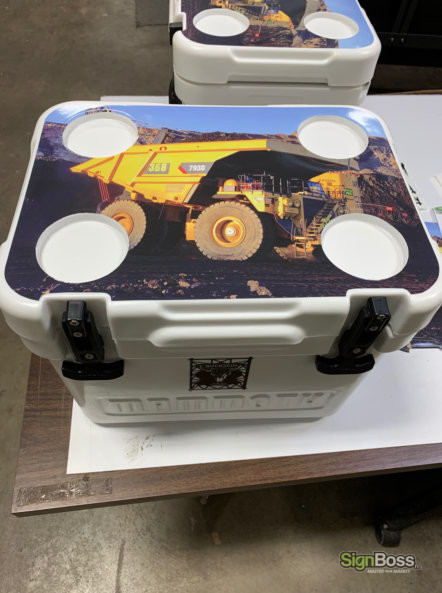 Do not limit the reach of your brand message. Instead, focus on name recognition with giveaway products or customized items you use for doing business. We can work with specs that you already have on hand or help you design something new from the ground up.
Besides that, our team can focus our attention on treating multiple products or just one. It is up to you. No project is too large or too small for our team. Contact our sign shop today to discuss your next decal or wrap project!