With locations in Sheridan and Casper, Let'Er Buck Car Wash is famous for offering unlimited monthly washes at a low membership price. The communities love this business for their charitable contributions. Recently, the company selected a vintage vehicle for its mobile marketing program. The management team asked our sign shop to handle new custom van wraps in Casper WY to promote their second location!
Custom Vinyl Van Wrap Brings Brand Authenticity to the Streets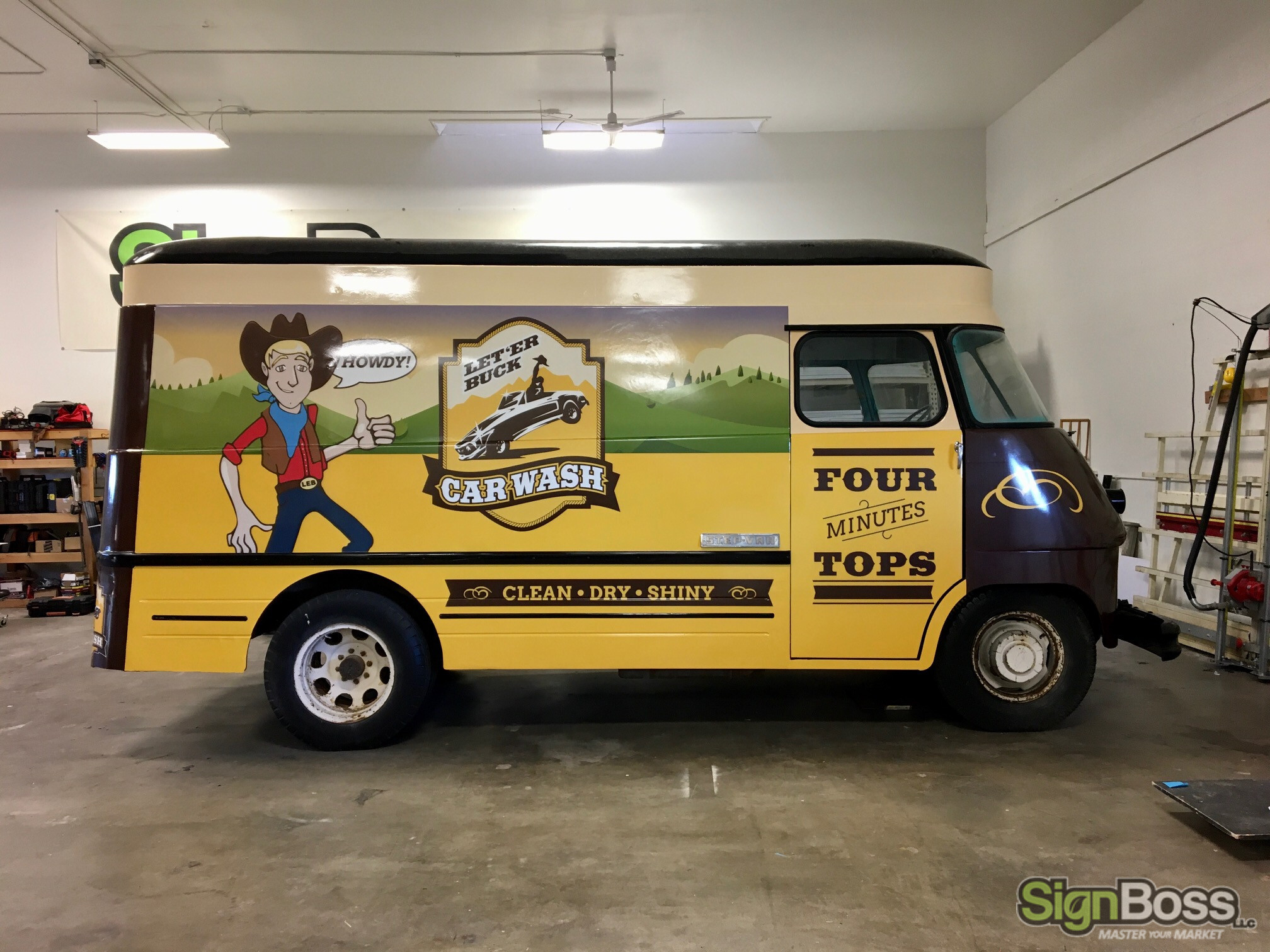 The van is the ideal extension of the company's brand message. The combination of colors, tag lines, and images remind residents of the business. Moreover, the graphics succeed in catching the eye of drivers who are passing by. It is interesting to note that the car wash stresses its brand message rather than advertising with a phone number. Doing so is successful in that it persuades prospective customers to connect via social media or drive by the business itself. Remember, the vehicle wraps we did for their location in Sheridan?
We Can Wrap Anything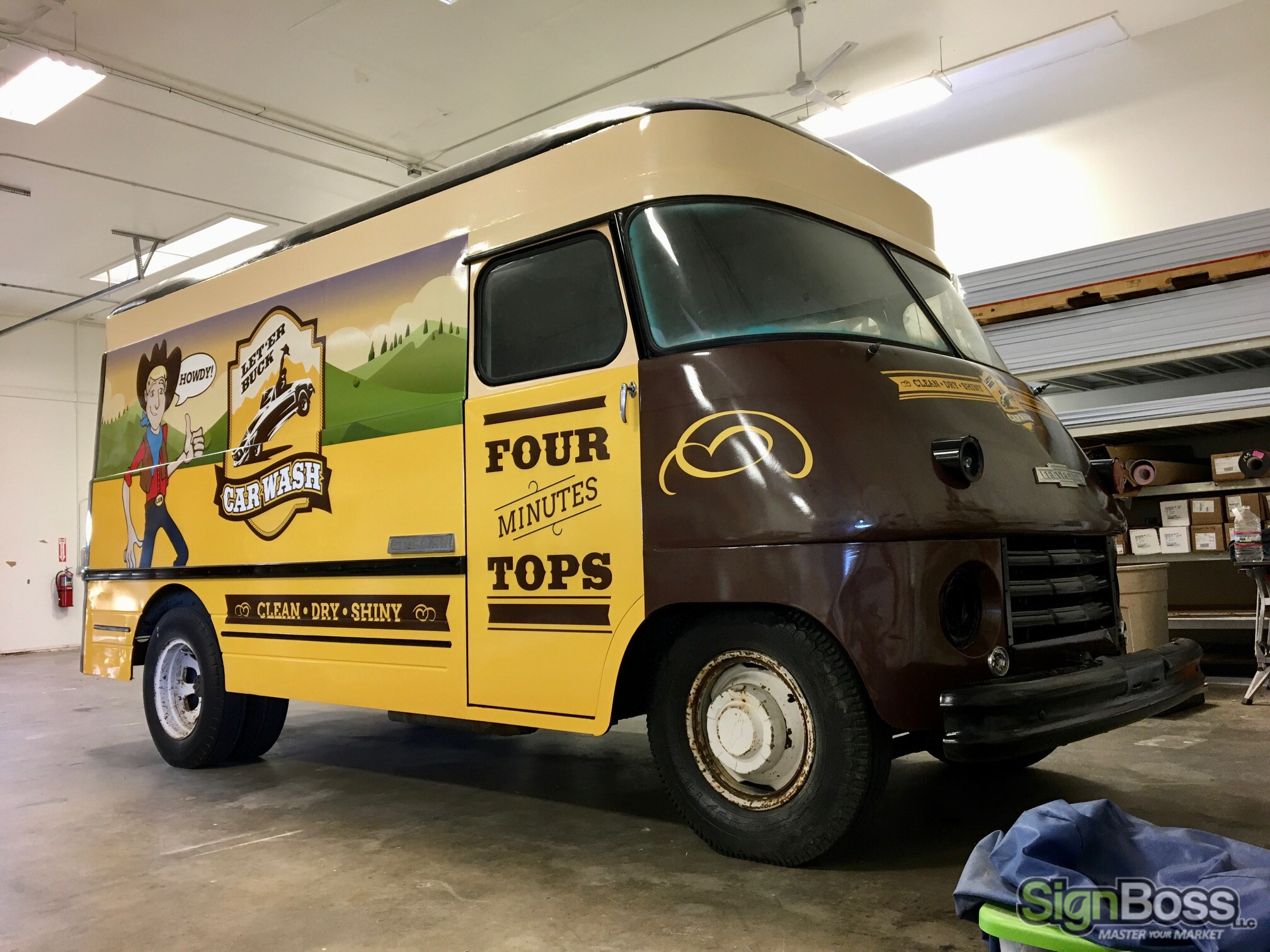 If you can drag, drive, or tow it to our shop, we can wrap it. In this way, we can apply vehicle graphics to cars, trucks, vans, golf carts, and even model airplanes. In fact, you may not even need to bring your conveyance to us. If you have a boat or plane you would like to see treated with a brand-centric graphics product, we are happy to comply.
Besides vehicles, we also wrap other items. Do you have a refrigerator that is part of your store display? Maybe you are selling specific products and would like to see your corporate information co-branded with the product's details. We handle these details.
How about walls or windows? Did you know that wall wraps are fantastic for setting the mood in any venue? Whether you operate a restaurant, butcher store, or dry cleaner, treating a full wall with a graphics product can boost brand awareness, increase the aesthetics of the space, and give the optical illusion that the locale is larger than it actually is.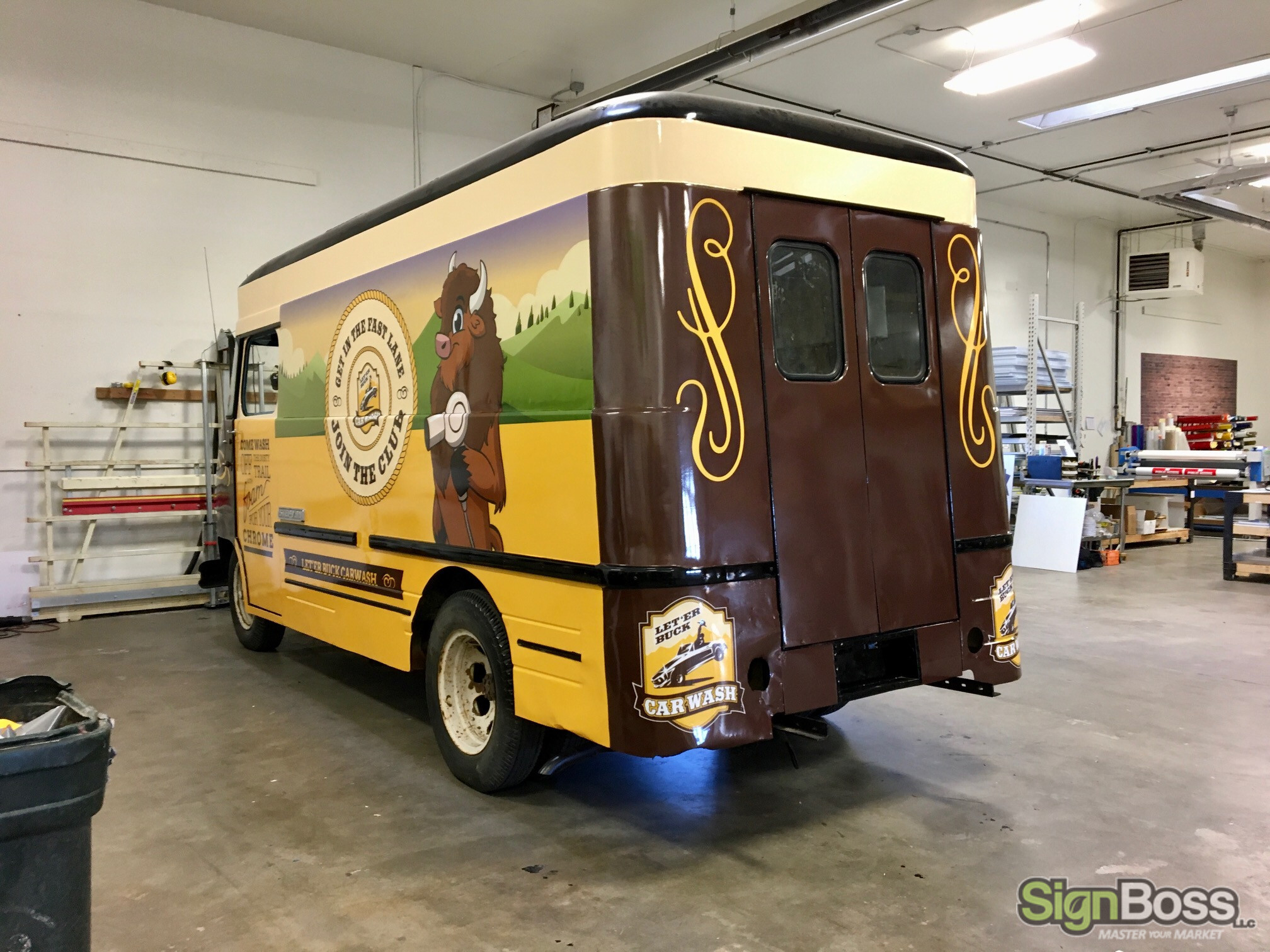 Window wraps are good choices when you do not require them for product displays. Many companies like using the glass surfaces for on-site advertising and branding tools. Colorful wraps, white and black displays, and other presentation methods work well to catch the attention of drivers and pedestrians alike.
Ready to Buy Custom Van Wraps in Casper WY?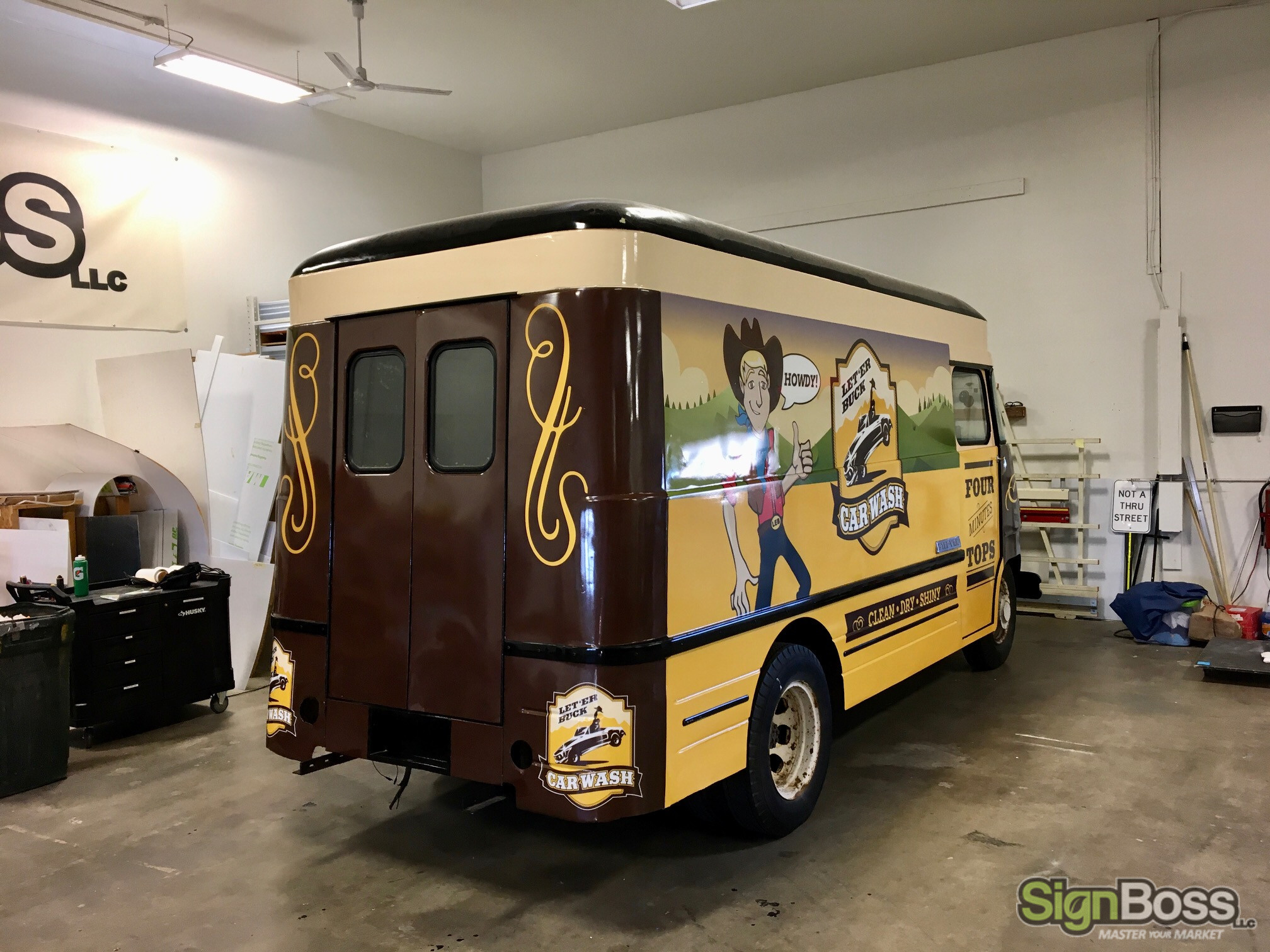 What does it take to get your wrap? We recommend connecting with our graphic artist. This specialist will gladly work with you on the design of the product. If you already have some ideas for the images you would like to see, we can group them against a backdrop color that identifies your brand.
When you do not yet have any ideas, simply give us the direction you want to go in. We can take it from there. By the way, we also work with franchise owners who receive specs from the company office. In these scenarios, we size and space the elements to allow for your corporate details' prominent display.
Contact us today to start on your next wrap project!