If you are considering wrapping your work trucks, you should think of the money you spend as an investment. Performing a break-even assessment will help you determine if this investment is worth the cost. Your organization should install vehicle wraps when the cost of the graphics is less than the amount you stand to make from the investment. In today's blog, we will help you perform the calculations needed to figure out if you should buy vehicle wraps in Gillette WY.
Break-Even Calculations for Retailers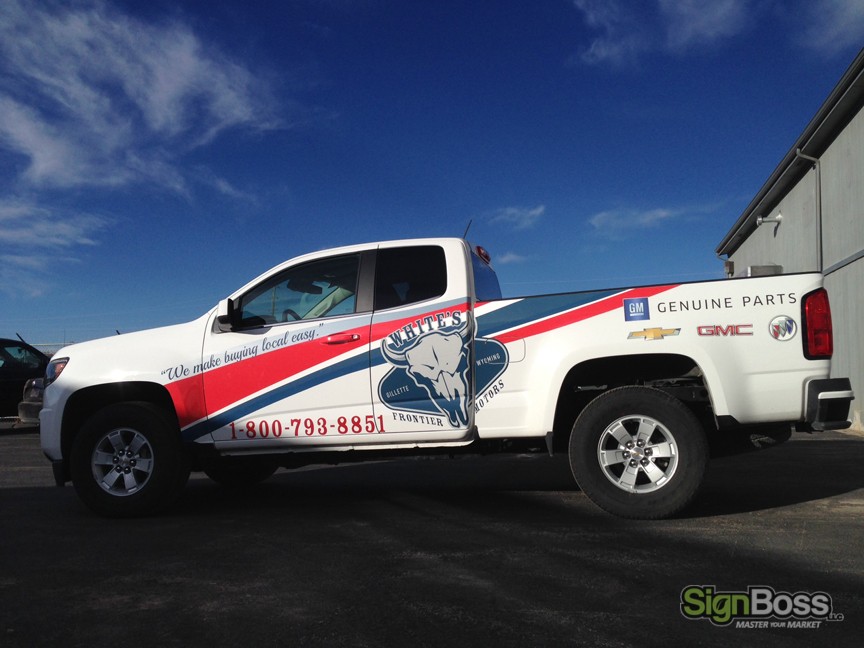 When you divide the full cost of your vehicle graphics by the average gross sales margin for each of your new clients, you get your company's break-even point. For example, if you run an ice cream parlor, the average gross margin for a sale might be $2, and a vehicle wrap could cost you about $3,000 (prices vary a lot: this is an example), then to break even on your wrap investment, you would need around 1,500 new patrons to break even.
Since the average wrap lasts you about 260 weeks (or five years), you would need less than six new customers each week to break even. Any extra ice creams sales is all positive ROI.
What about Contractors?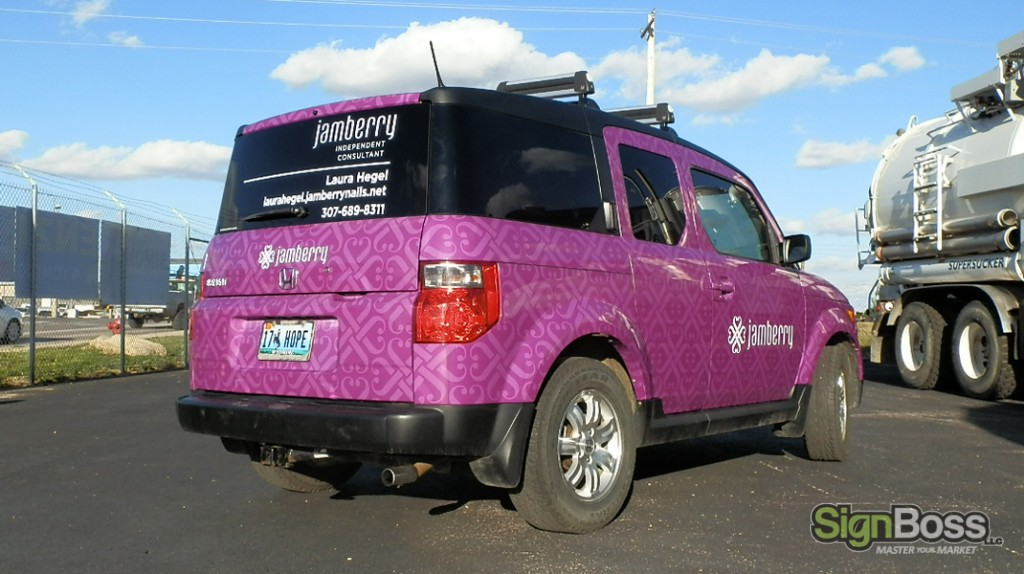 Retail is one thing, but it is entirely different for independent contractors. Let's look at a new scenario. Imagine you buy a wrap for your van or box truck, and it costs you $3,500. Once again, this is not based on reality: the price is an example. If you make $400 on each job, you would just need nine projects to break even on your vehicle graphics. That is less than two new clients per year for the life of your wrap.
If you need help with the math, feel free to contact us. We will take your sales numbers and a wrap quote for your specific vehicle and calculate how achievable your break-even target is.
What the Calculations Do Not Capture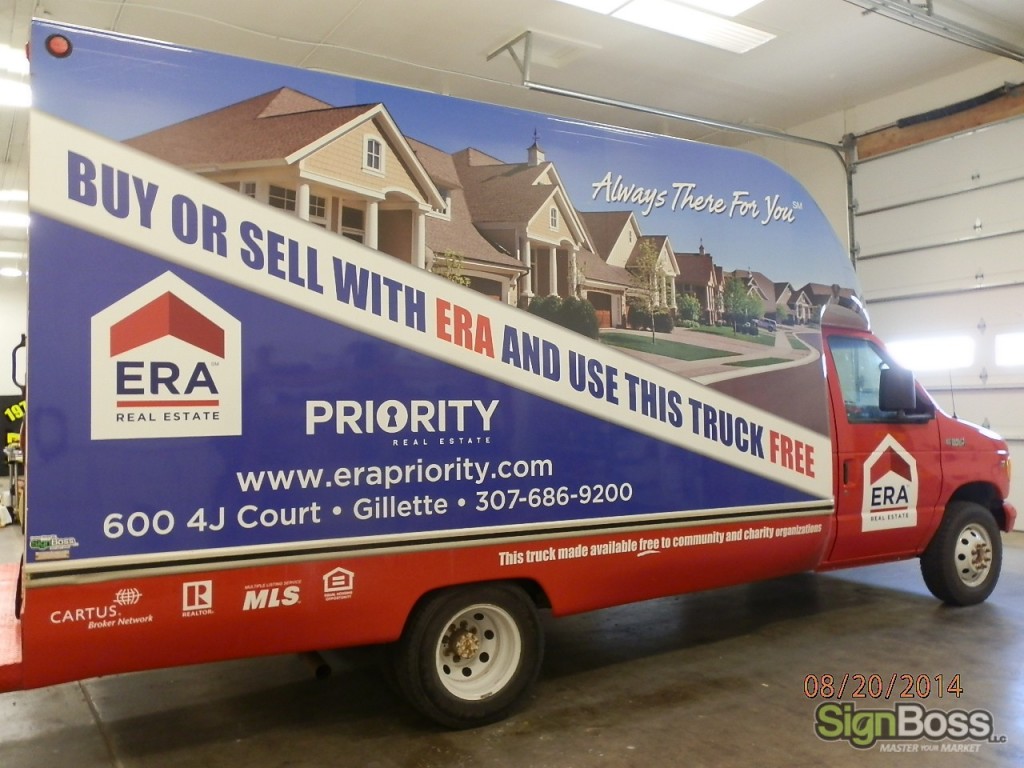 When figuring out whether your required break-even volume is reasonable, you should also consider the following:
Nonprofit organizations can adjust the break-even formula to compare the price of vehicle graphics to the expense required to attract donors using other advertising campaigns
Your vehicle wraps are working 24/7 to build your name recognition
When your target demographic is local, you will have a very efficient reach with your marketing message
You can use your van like a billboard when you park it in strategic spots or in front of your shop
SignBoss Is Your Full-Service Vehicle Wrap Company
SignBoss is headquartered in Gillette, but we get around. We provide vehicle wrap design, printing, installation, and repairs in Douglas, Sheridan, Buffalo, and Caspar along with the rest of Wyoming. Organizations contact us first because
We deliver signage to your location
We have a full staff of friendly and creative sign experts
We are locally owned and operated
We have 3M Certified Installers
Our showroom is open to the public
Any many more reasons!
Contact us today for a free consultation on vehicle wraps in Gillette WY!