What is the light source for your exterior illuminated signs? If you are using neon, fluorescent, or some other older light source, you are likely tossing hundreds of dollars a year down the drain in electric bills and maintenance costs. With LEDs, you save money, and you are doing Mother Nature a favor by not wasting resources. Walgreens in Gillette wanted to experience these benefits, so they contacted the friendly experts at SignBoss for an LED retrofit.
What Is Walgreens?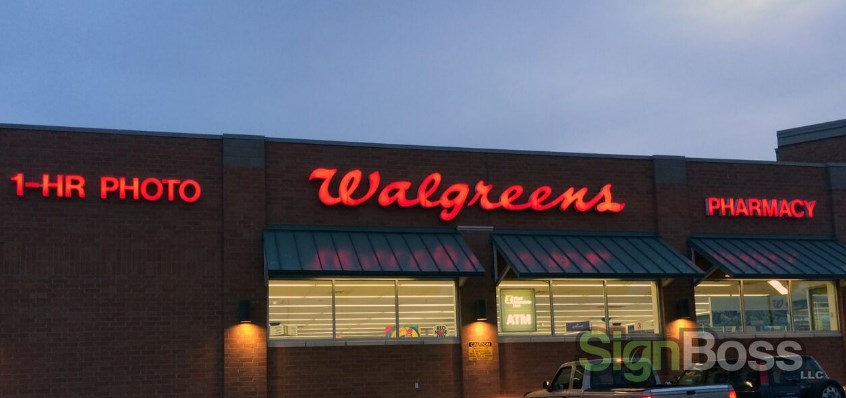 We like to provide a little customer spotlight whenever we complete one of these projects. However, you have likely already heard of Walgreens since they have been around for 115 years and have more than 8,000 stores across the United States. You probably already know that there is a local store located on South Douglas Highway in Gillette, that they are open every day from 7AM to 10PM, and that they offer pharmacy services, photo development, and sell just about anything you could find in a grocery store and more. So, we will not go into too much detail about this valued client.
When such an important nationwide chain contacted us because they wanted to experience the benefits of upgrading to an LED sign in Gillette WY, we were more than happy to help out. They actually already had LED lighting, but they wanted to update to the latest style. Fortunately, we knew just what to do.
What We Did for Walgreens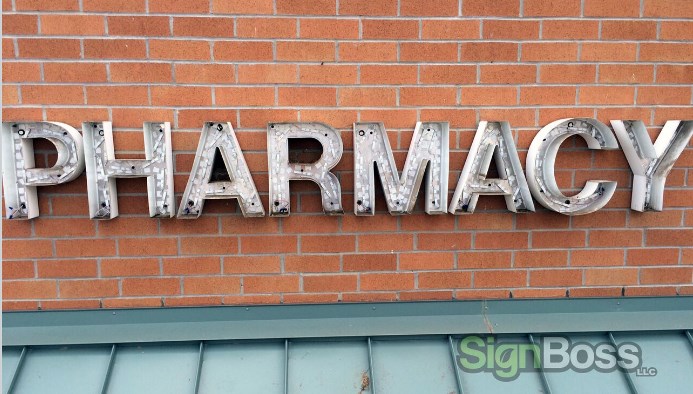 During an initial consultation, we met with Walgreens to find out what they had in mind for their store. At this time, we also performed a site survey where we found out that they had Teledyne LED lights. These work fine, but they are an old style. LED technology is developing quickly. They wanted the latest style, which is Sloan.
They had four channel letter signs: "Walgreens," "Pharmacy," "1-HR Photo", and "Drive-Thru Pharmacy." We carefully removed the acrylic faces for each letter. We then uninstalled the white old style lights and replaced them with red, which increases the brightness and saturation of the existing sign. We then reinstalled the acrylic faces to make these channel letter signs look better than ever. In the end, Walgreens was completely satisfied with the work we did. This change produced the following benefits:
The upgraded technology requires fewer LEDs producing brighter results
Fewer LEDs require less power which will save on electricity bills
The new technology lasts longer
We Can Update Your LED Signage too!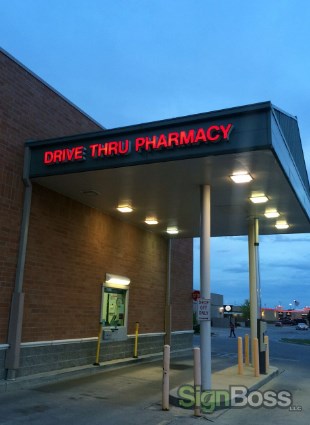 Let us show you the benefits of upgrading to an LED sign in Gillette, WY, Douglas, WY, Casper, WY, Sheridan, WY, Buffalo, WY, or any place in between. In addition to retrofitting signs with LED lighting,
We offer shipping to your venue
We are locally owned and operated
We have a sign showroom that is open to the public
We have a friendly and creative team of signage experts
Our graphic installers are 3M Certified
And more!
Contact SignBoss today for a free consultation if you are interested in improving your business's signage.