We are the sign shop partner for your local issue and campaign. Recently, we had the opportunity to provide signs and graphics for "Vote Yes for Gillette College" campaign staffers. It is a cause that is near and dear to our community.
Community College PAC Kicks off Its Campaign with the Right Signage Solutions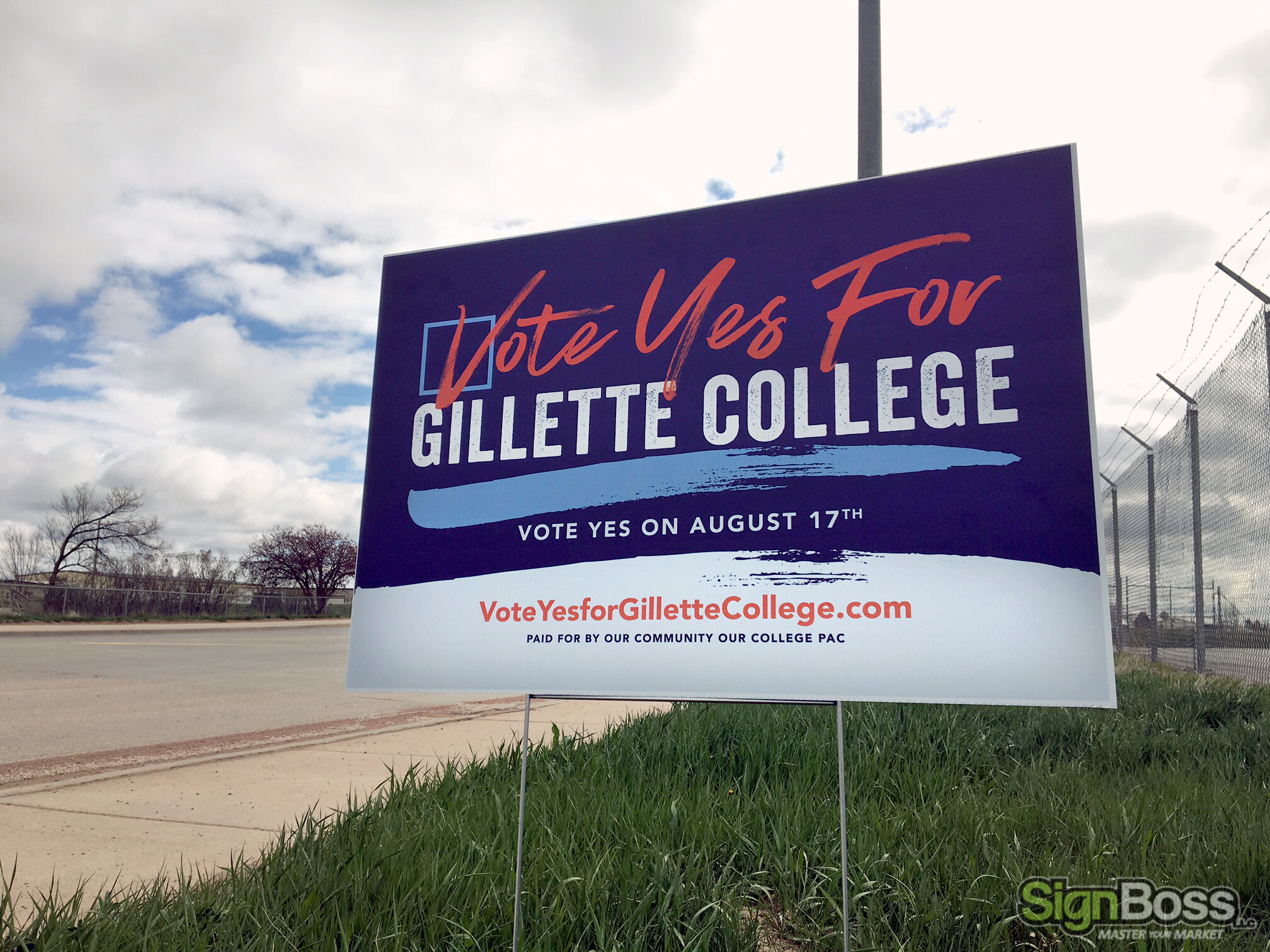 Making a campaign visible depends on social media and signage. SignBoss handles the latter. A case in point is the College PAC working on separating Gillette College from the Northern Wyoming Community College District. Being partnered with Sheridan College is currently causing problems.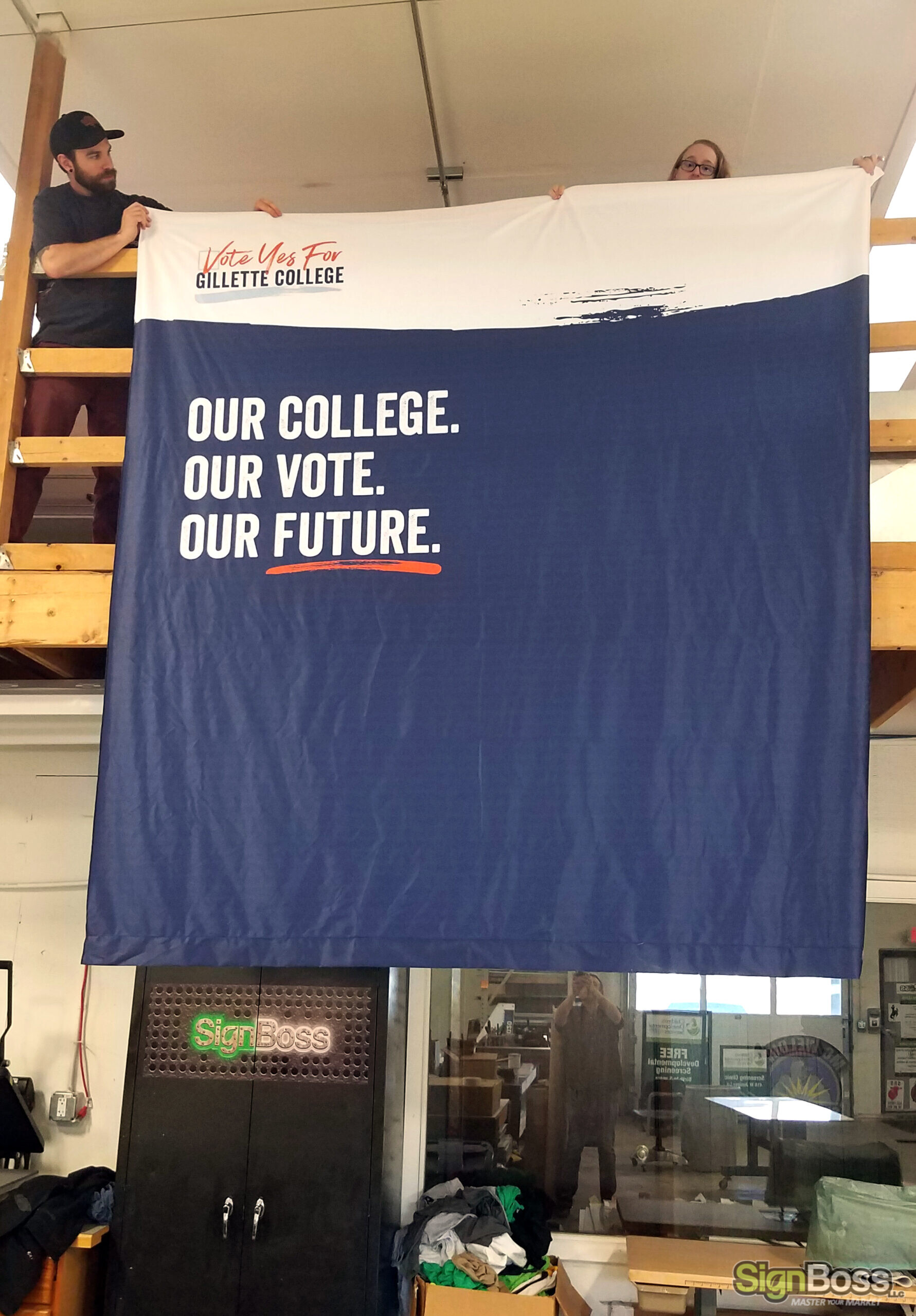 Gillette is not represented on the Sheridan board, which has led to Sheridan facilities gradually introducing classes that Gillette College would have traditionally offered. Recognizing that the school may well have to close its doors and harm the local economy, it is now time to be heard and prevent this from happening.
Signs Draw the Public's Attention to an Important Campaign Issue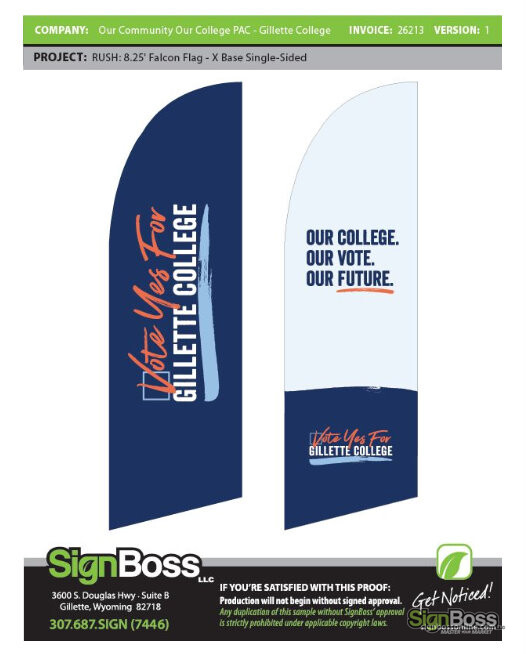 Adding visibility to the cause was easy with the signage solutions we proposed.
8ft Falcon Flags. These are single-sided flags that carry the "Vote Yes for Gillette College" logo and color palette. They attract the eye by the wind that moves the material. They are perfect for display in front of buildings, businesses, or at rallies.
Yard Signs with Step Stakes. We printed the panels in the shop. Now, you see them around town and along the roads. They inform voters about the August 17th election. Besides that, they repeat the campaign's logo and colors. These yard signs are ideal for generating public engagement with the social media campaign.
8ft Fabric Expo Banners. These banners impress with their sheer sizes. They also boost the recognition of the campaign with the color palette. Most importantly, they drive home the point that this election is of the utmost importance for residents and students.
12x12in Window Clings. Businesses that are supportive display the clings that we printed in the shop. The campaign hopes to create opportunities for conversations between merchants and shoppers by getting the business community involved. Concurrently, these decals are excellent reminders to participate and vote.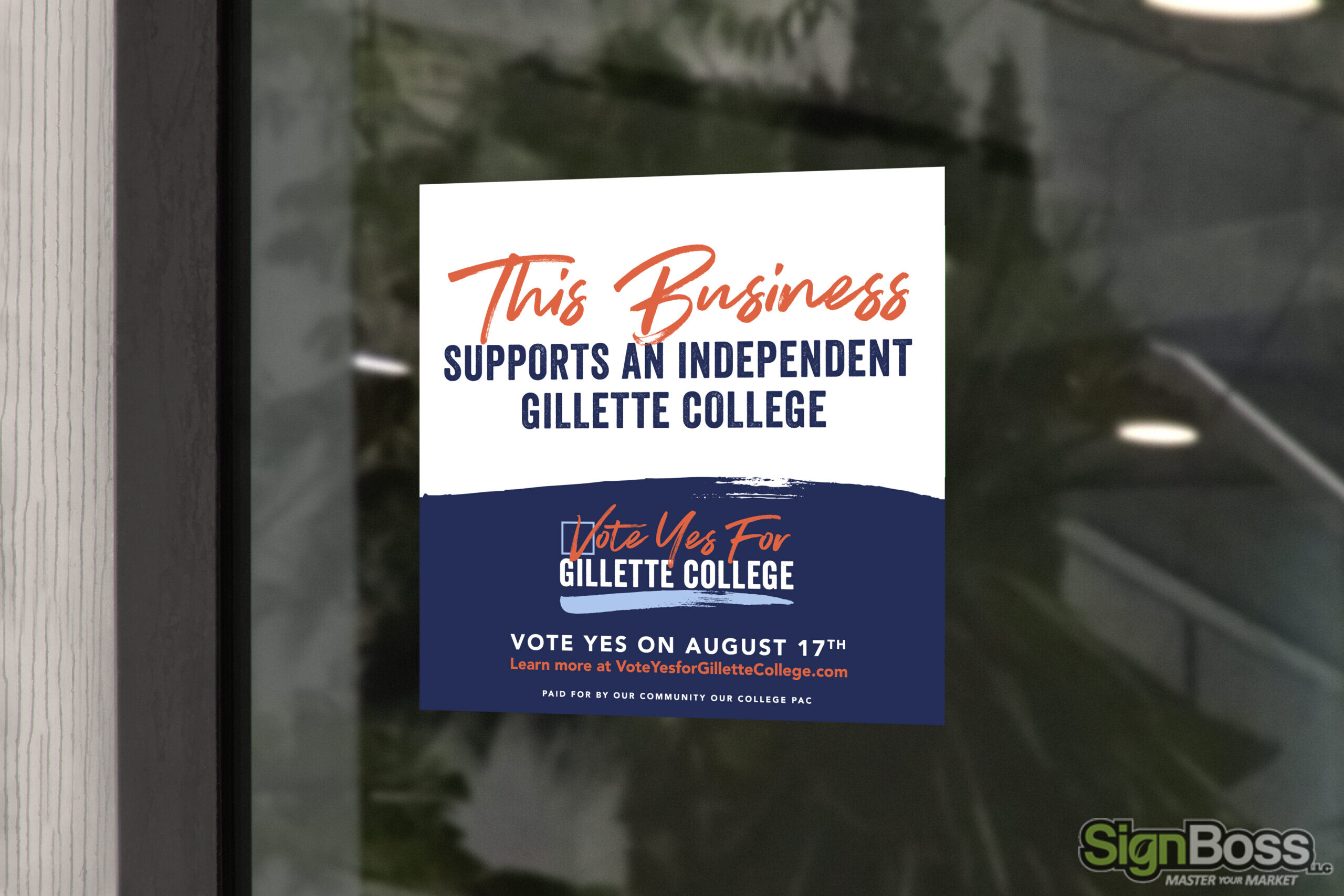 We also suggested other signage that may come into play as the campaign heats up. Examples include 4ft dye sublimated table runners, 6x3ft banners, 4x4in stickers, and 5x3in stickers.
What Do You Want Voters to Know?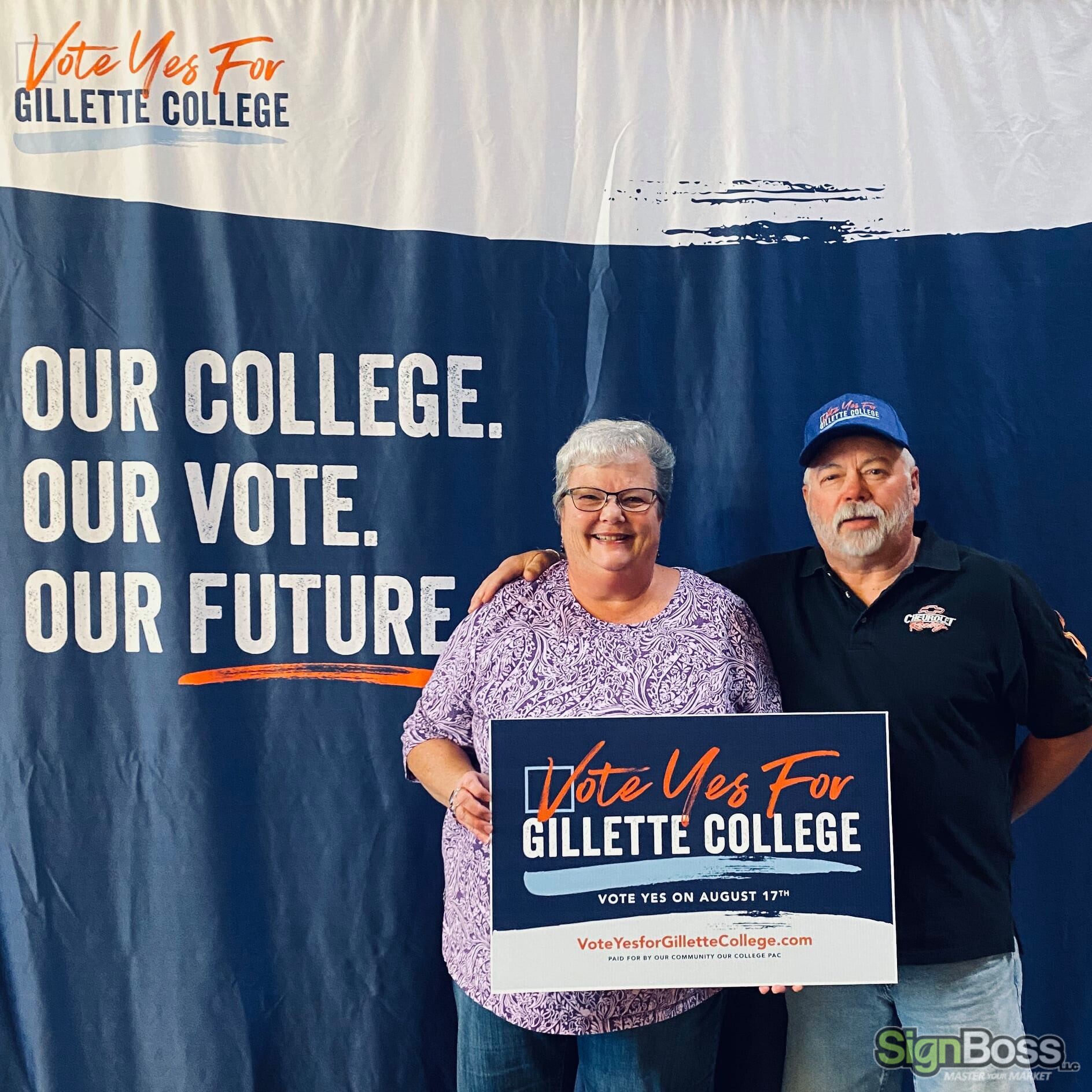 This project allowed us to give a voice to the local community college. With signs and graphics for "Vote Yes for Gillette College" campaign staffers and participants, this issue is now a highly visible cause. Motorists and pedestrians alike see information on a regular basis, which contributes to the social media engagement organizers are hoping to achieve.
What is your issue? Are you ready to add a line item to the ballot? Maybe you are running for office or working for someone who is. Our sign shop wants to help. We gladly discuss your signage needs, receive the specs, and put together a comprehensive signage package that popularizes the issue. Call us today!