During the winter months, especially in a state like Wyoming, the cold can really limit the kind of events you can organize. Indoor events area a great way to get people together, promote products, and get your name out there. But the rules for event signage change a bit when things are moved indoors. Here are a few tips from the team at SignBoss on how to make the most of an indoor location during an event.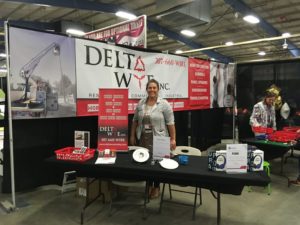 Size and Color
Like all signage, size and color are immensely important. You have to make sure that you are using the right size and colors for an indoor event, though. Large signs are great for grabbing attention outside, but indoors, you'll want to find a reasonable size for your signs. Large enough to be easily seen and understood, but without crowding an indoor space. As for color, you should consider the lighting of an indoor location and plan accordingly.
Ground-Level Attention
When it comes to indoor displays, it's a good idea to know and capitalize on the movement of those attending the event. In an open space, you can use signage that will be easily seen overhead, but in an indoor location, you may be limited with height. So, you have to make sure that the immediate appeal of your display is strong enough to appeal to foot traffic. That means you need specific signage types that are designed to be seen at ground level.
Handouts are Always Good
No matter what kind of event you're at, handouts are always a good option. People like free stuff and when you give them something with your name, number, logo, and branding they're much more likely to remember you. Not to mention it gives them a reference when they want to call you or suggest your services to friends.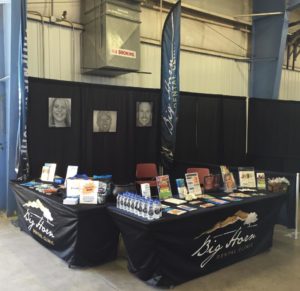 The Specifics
Indoor event displays are not all that different from outdoor event displays, really. It's small details that really change things though. At SignBoss, we know that these small details matter, though. And we'll help you make sure that your indoor event displays are exactly what you need.
So, if you're looking for indoor event displays, contact our team. Let us know what your location is like, and we'll help you find the right signage for your event!