When you are opening a new brick-and-mortar business, there are a lot of factors to take into consideration. You need to buy the right equipment and furniture. You have to hire staff. You must remodel your space to fit your needs. And, do not forget the signage! Tin Wagon was recently preparing to open its doors to the public and wanted signs to show potential customers where they were, so they contacted SignBoss for signs for new businesses in Gillette WY.
Hop Aboard the Tin Wagon
Located on East 4th Street in Gillette, Tin Wagon is a hot, new fashion boutique founded by sisters Kaylee and Kasandra Garrett. While attending college in Wyoming, they fell in love with retail and have decided to put their experience and passion to work for them by opening their own shop. The boutique offers fashion with a vintage/western flair. They strive to inspire shoppers to find their own personal style and to be bold. They believe in making sure each guest has an impeccable experience in their store. Check them out!
We love supporting new businesses in the area. So, when Tin Wagon approached us for lightbox cabinet sign and pylon tenant panels in Gillette WY, we were more than happy to help out. They were preparing their space in The Boardwalk strip mall for their grand opening, and they needed exterior signs to show consumers where they were. We knew just what to do.
Tin Wagon Got the SignBoss Treatment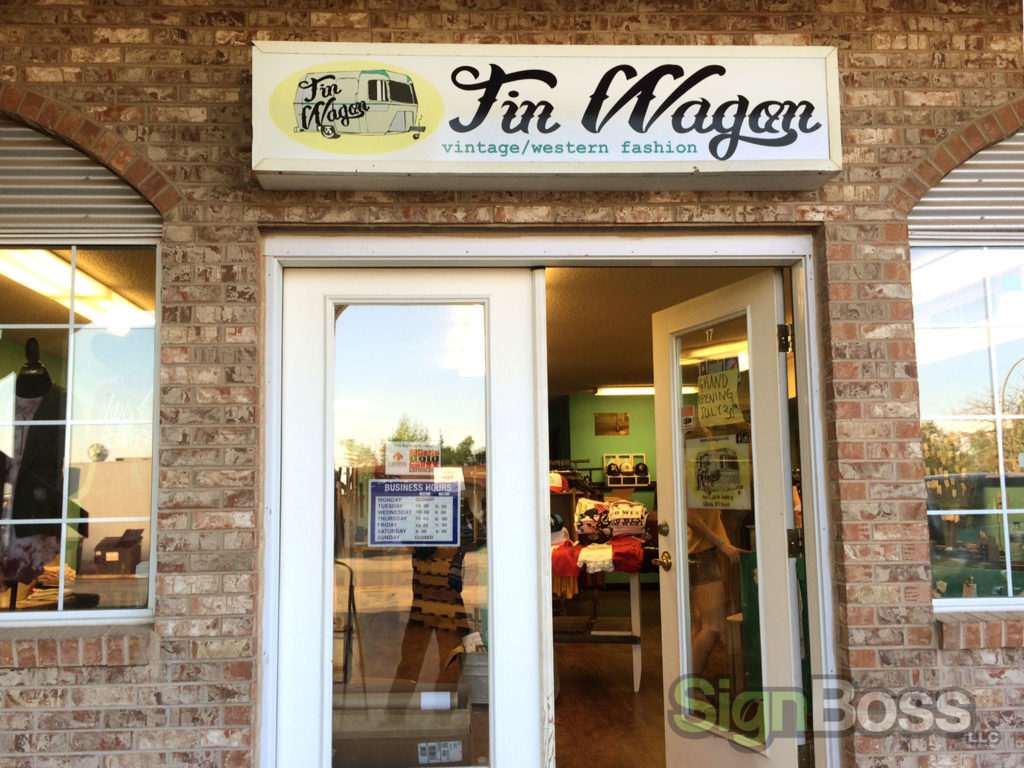 During an initial consultation, we met with Tin Wagon to get a good idea of what they had in mind for their new signage and to perform a site survey. They essentially needed two sign panels to be installed on lightbox cabinets. The first was directly above the entrance to their shop. The second was part of the pole sign for the entire strip mall. We provided the client with art proofs of what the finished panels would look like. They loved them, so we got down to work.
We first took a couple acrylic panels and cut them down to the size needed for the sign faces. We then printed out the graphics which precisely matched Tin Wagon's branding. We used our state of the art large format digital printer to print these out on durable vinyl adhesive films. We then worked with the client's schedule to install the new markers at a time that was convenient for them. In the end, they were completely satisfied with the work we did.
Contact the Exterior Signage Experts!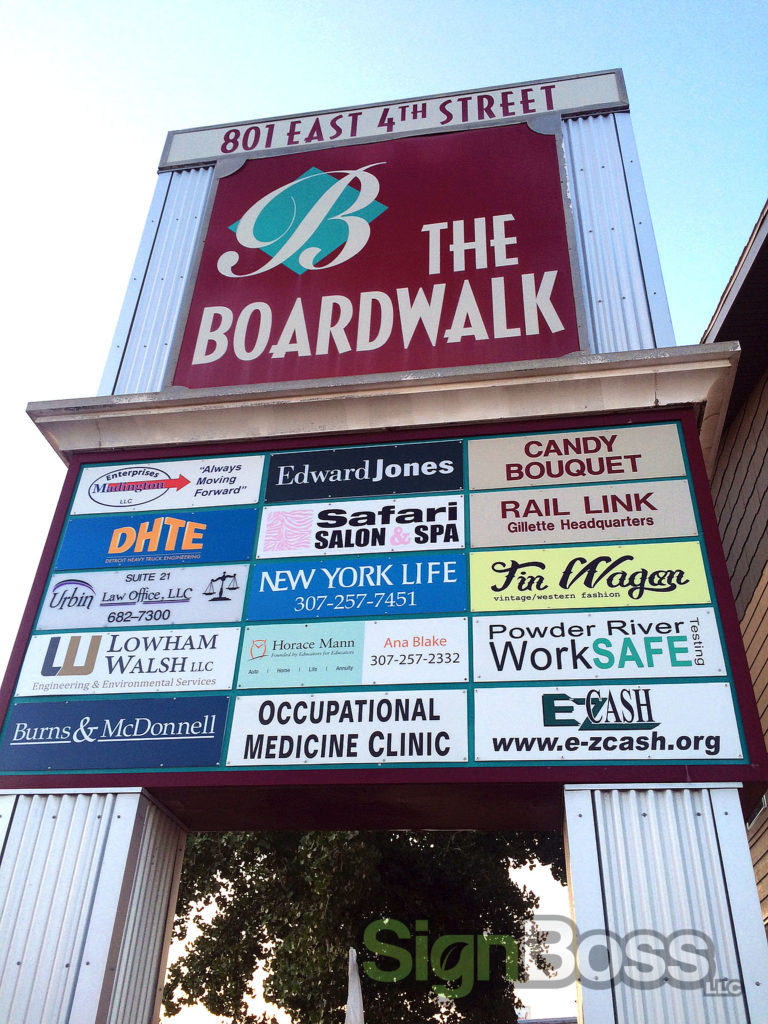 We provide exterior sign installation, design, repair, and fabrication services for the Buffalo, Sheridan, Douglas, Casper, and Gillette, Wyoming communities. Local businesses come to us for exterior markers because
We are locally owned and operated
Our team of sign professionals is creative and friendly
We are 3M Certified Installers
We have a public showroom
We will deliver to wherever you are
And numerous other reasons!
We offer solutions that are ideal for your specific needs. For a free consultation on exterior signs, contact SignBoss today!