Do you remember the last time we visited Thunder Basin High School? Our shop undertook the project of designing, producing, and installing book-themed wall wraps. The school invited us to return to work on school spirit stadium graphics and fence banners in Gillette, WY. We've also been helping them with items for their Bolts Booster Club.
The Bolts Get a School Spirit Upgrade at Thunder Basin HS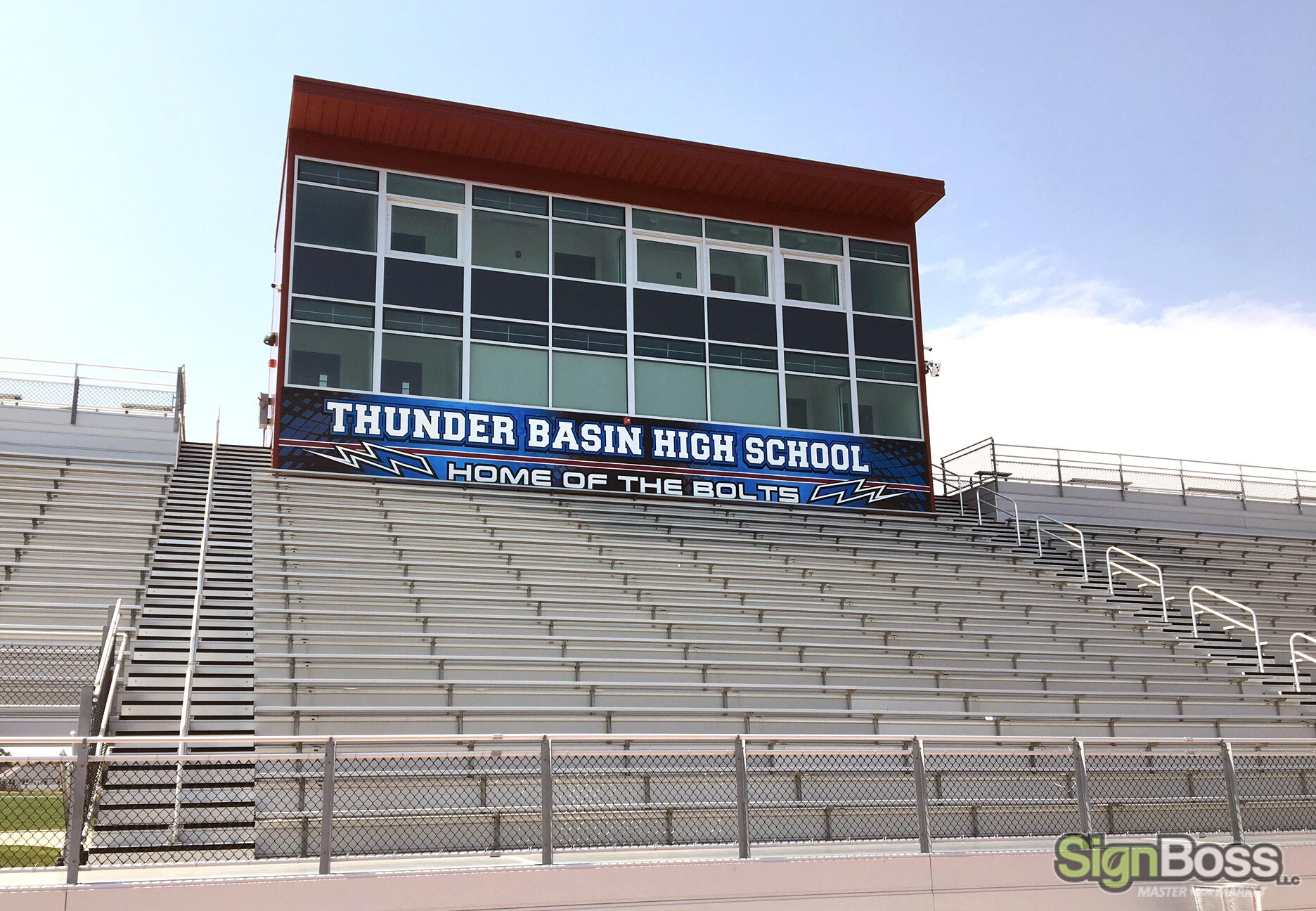 A big part of a sports stadium's atmosphere is the display of excellent graphics. When driving up, walking in, giving your tickets, buying food and merchandise, and finding your seat, team branding keeps the experience consistent. Besides that, vinyl graphics create attractive splashes of color that make for a great look.
Thunder Basin High School has been a creative challenge for branding because the entire grounds were built out of tan brick and painted with red trim and other finishes. However, the logo and branding use blue and black colors. While they fit nicely on the façade and exterior walls, it was a little more challenging to infuse a space with the Bolts' color palette while maintaining the school's overall ambiance.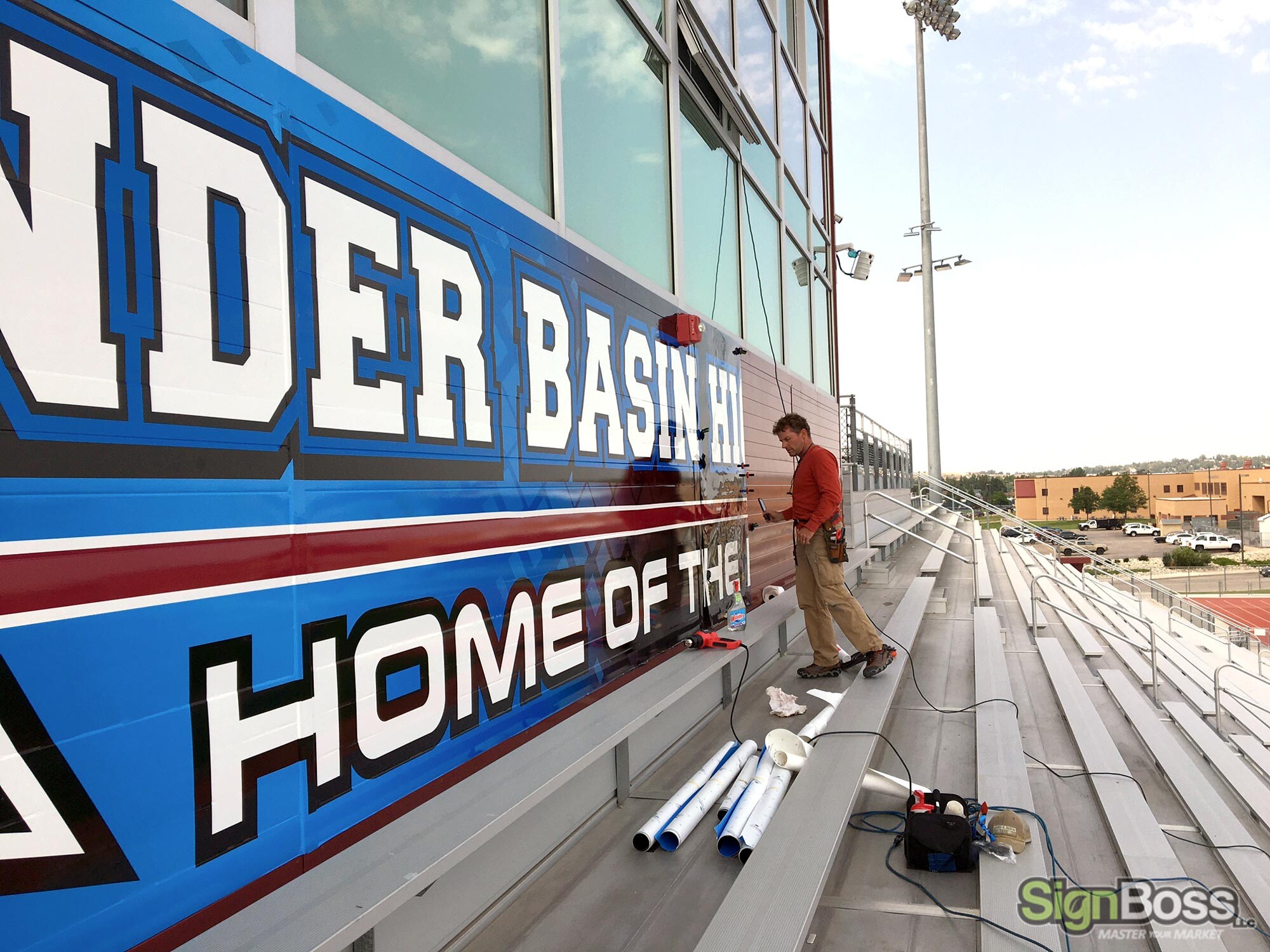 Our graphic artist determined that the best way of handling this challenge would be to incorporate a little of the color-matched red into the brand. With its graphic design completed, we used this project to unveil the great new look.
Focusing Attention on School Pride is an Ideal Project for Athletic Fields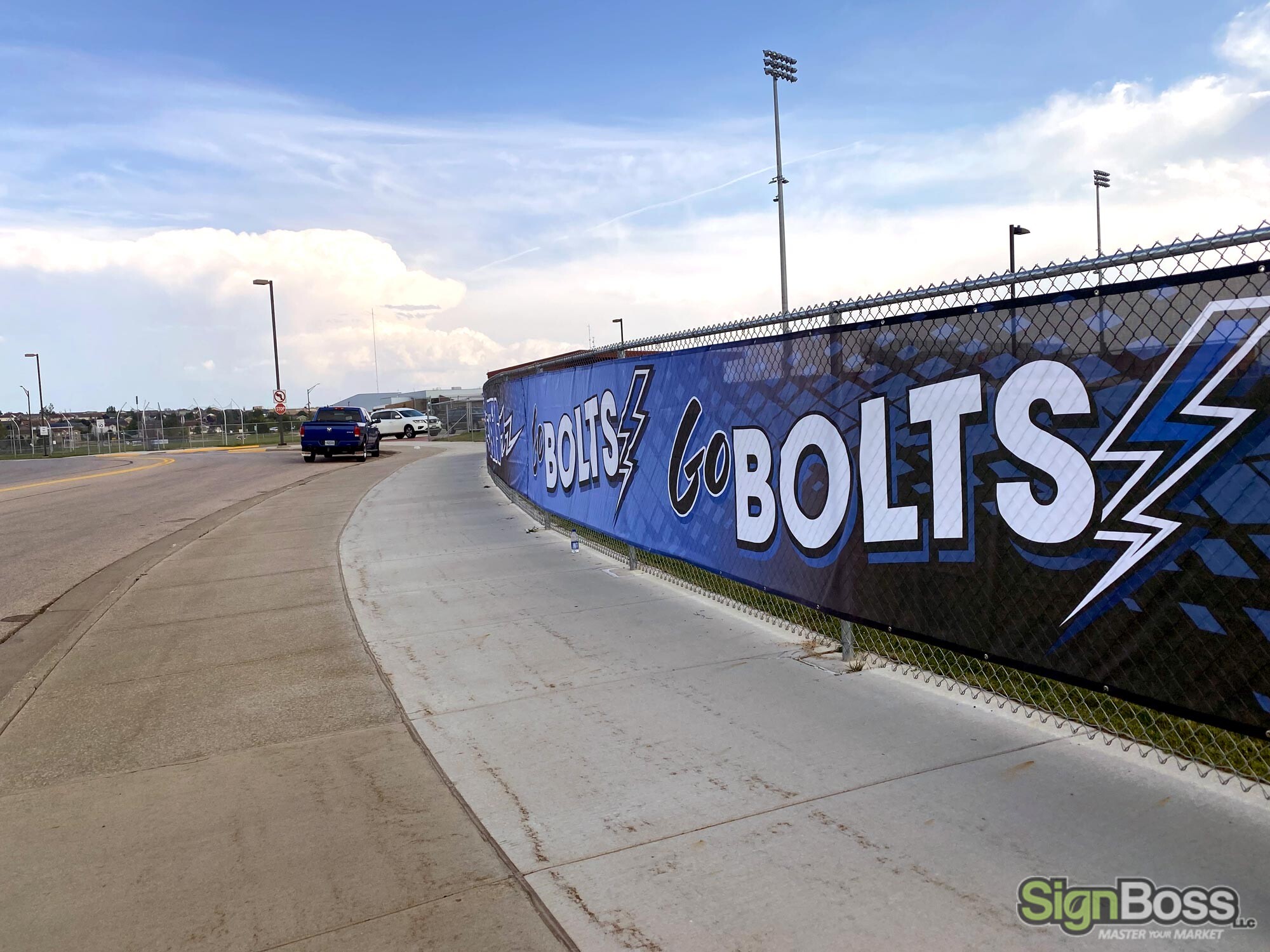 The building has a bunch of great branding with wraps, record board signage, and banners. But the state-of-the-art football field was left behind with all these projects. Not anymore! The TBHS Booster Club has gone above and beyond for their school this year.
Under their direction and supervision, SignBoss worked on a press box wall wrap above the home side bleachers, two 100-foot ground level fence banners, and a 162-foot fence banner on the back of the visitor's bleachers. As you are driving down the nearby main road, you cannot miss this attractive update.
The wall wrap went on the back wall above the nose-bleeds, which is corrugated tin siding. For the banners, we used mesh material that is perfect for windy places like Wyoming. We secured them to the chain-link fences with metal wire. The finished product creates a visually stunning makeover of the facility that is a testament to the booster club's vision.
Does Your Venue Need School Spirit Stadium Graphics and Fence Banners in Gillette, WY?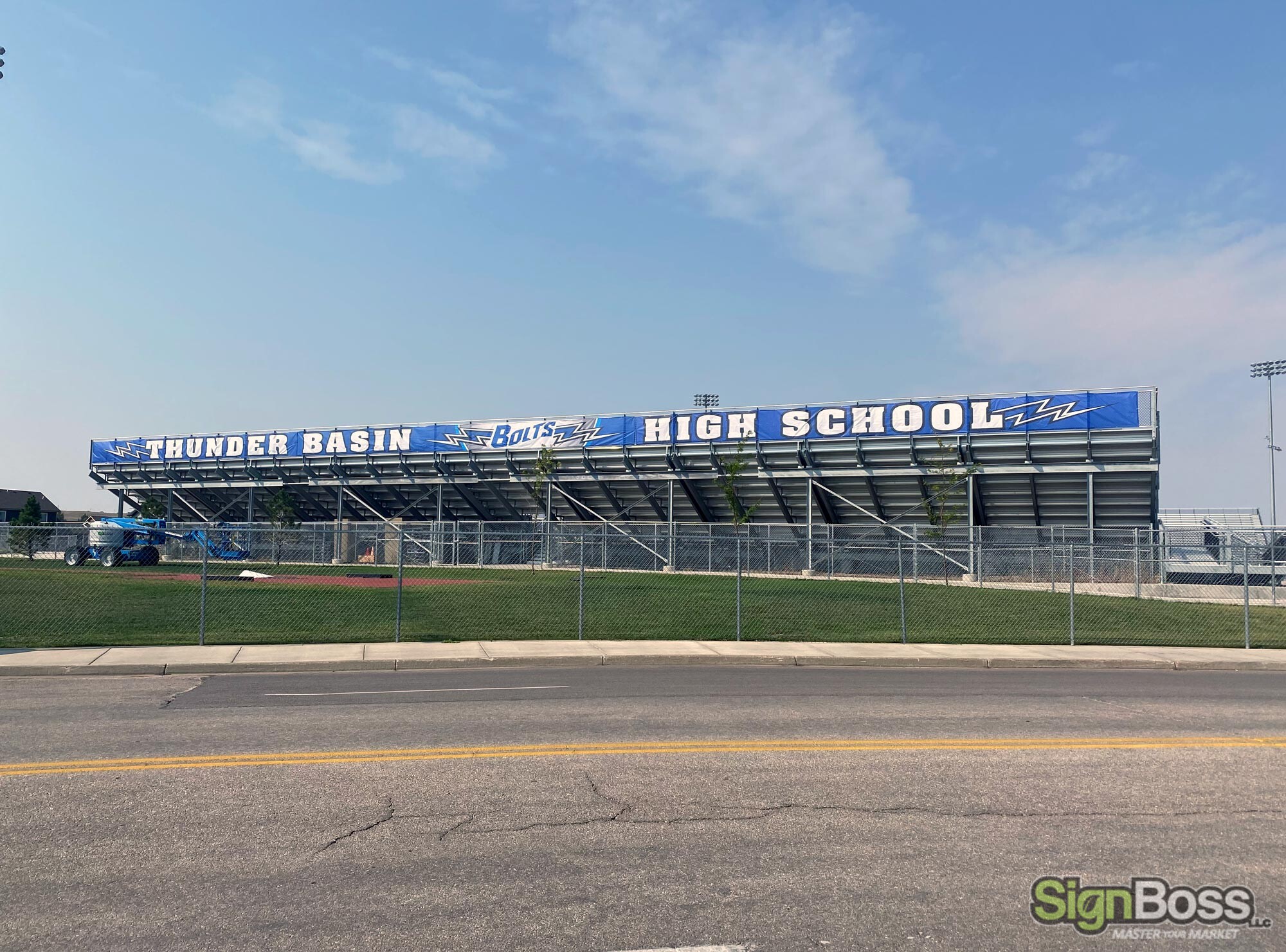 There is nothing better than vinyl graphics for the athletic field, weight room, and even poolsides. And,  you'll want to choose SignBoss because our technicians are 3M Preferred Installers! They are budget-friendly, clean up quickly, and look fantastic for a long time to come. Moreover, they change the overall look and atmosphere of a location virtually overnight.
If you are still working on getting your facility ready for the next home game, work with our specialists to get the graphics you need. We can work with any color palette you prefer. If you need some help with fitting in a particular color combination with your logo presentation, we can do that, too.
Call us today to schedule a design consultation!