What do ERA Priority Real Estate, Web Pros, Nick Carter Law Firm, P.C., White's Frontier Motors, and SignBoss, LLC have in common? Easy! We all appreciate our hospital workers and understand their need to recover. Together, with a host of other sponsors as shown in this video, we were able to give Campbell County Health (CCH) employees a space to relax. Our shop was also able to assist with sponsor signs in Gillette, WY.
Zen Den Offers Relaxation to Health Care Workers and Recognition from Grateful Members of the Business Community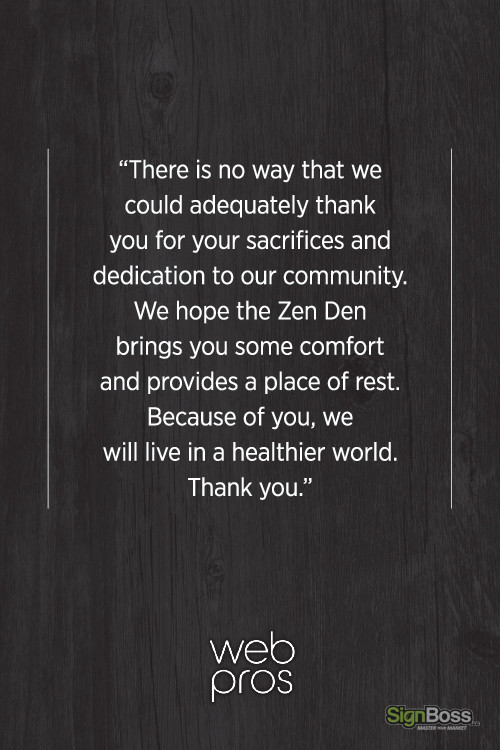 Located at 1013 East Boxelder Road, the Zen Den is a labor of love. The restful space provides an automatic massage chair, percussion massage equipment, exercise bands, and yoga mats. The goal was to provide a safe space for relaxation that health care workers so desperately need at this time.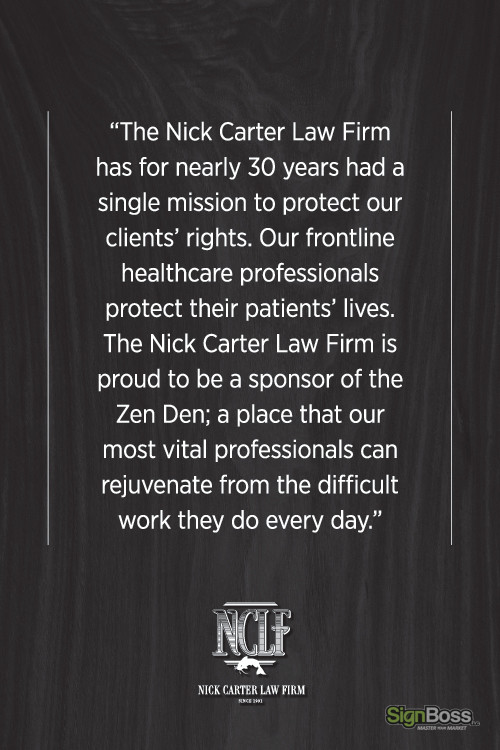 Moreover, specialists selecting the modalities for the space have discovered that these can undo soft tissue fatigue and provide muscle relaxation that would otherwise take three days to accomplish. Besides that, members of the local business community wanted to find a way to express their appreciation and support for those working so diligently to keep us healthy and safe.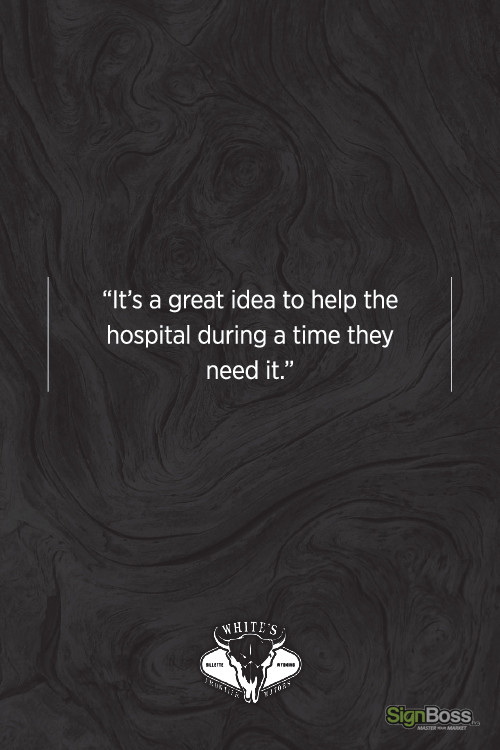 Our sign shop was able to create sponsor signs that highlight companies and the messages they want the health care professionals to see. Our technicians used 3mm Dibond that we imprinted. Next, we mounted the products with standoffs. Now, they are part of the Zen Den's décor.
Why Recognizing Sponsors is Important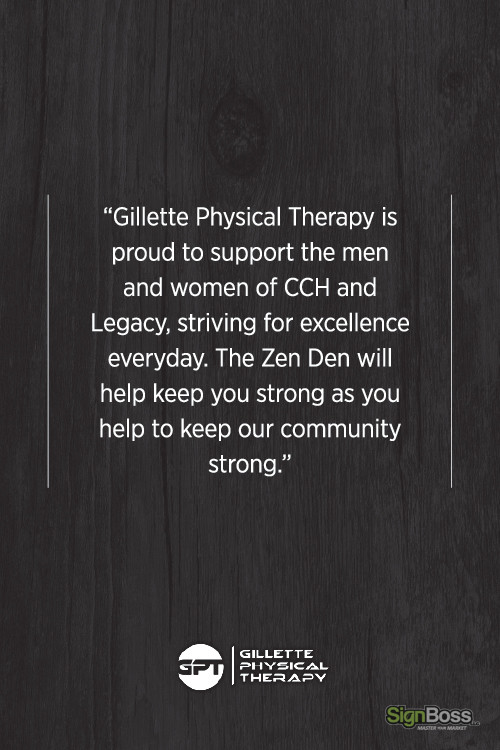 Sure, they provide financial or in-kind support to your organization. But more importantly, they support your vision and mission. These are the companies that have your back. Year after year, they contribute funds. They offer support. Some mobilize employees for special volunteer events.
When your organization recognizes its sponsors, you do more than provide a thank you to the individual business. You underscore that you acknowledge the partnership that goes well above and beyond anything financial. Most importantly, you help others in the area see that a company's brand supports what your group stands for.
Do You Need Sponsor Signs in Gillette, WY?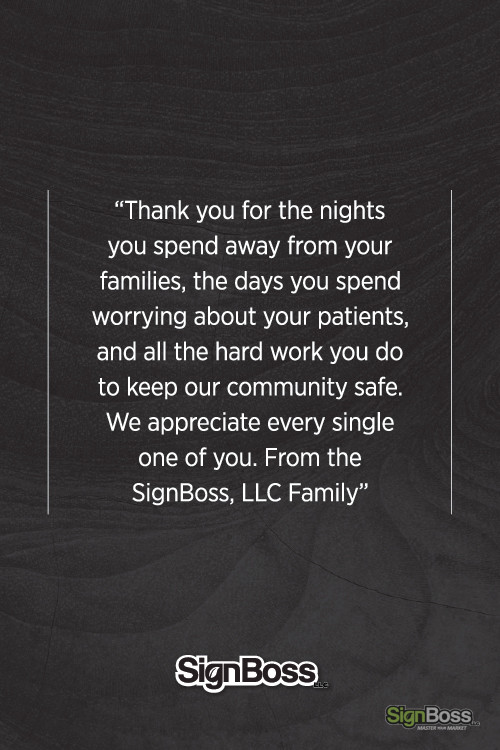 There are plenty of options when you are thinking of putting together a sponsor appreciation setup.
Donor tree. Financial support is an essential aspect of any volunteer project or non-profit organization's functioning. Therefore, it makes sense to recognize those who provide money for your efforts. Churches and other groups have found that a stylized tree is an excellent option for this display. Each leaf features the name of a sponsor. Choose a metal design that includes engraved leaves or go for a vinyl wall mural to which you add vinyl leaves as needed.
Plaques. For large one-time donations, consider commemorating the event with a metal plaque. This could be an etched, cast, or imprinted product. It is a great option for a venue that donates space or in-kind goods.
Banners. Sponsorship banners are a favorite for picnics and similar events. When several groups gather, each one should be represented. Besides that, featuring your sponsors on banners will encourage more groups and commercial venues to consider supporting your events.
Learn more about your options for sponsorship signage by connecting with our sign shop today!