The experts at BusinessWire confirm what we have already seen first hand, pet adoptions have surged during COVID. People have looked to four-legged companions to provide emotional support and much-needed companionship. These same people are now becoming eager customers of pet groomers, trainers, walkers, holistic healthcare providers, and other businesses. Meeting this need are incoming entrepreneurs who are putting their skills, education, and expertise to use. If this is you, SignBoss can assist with new business signs and free business cards in Gillette, WY.
Local Case Studies of Success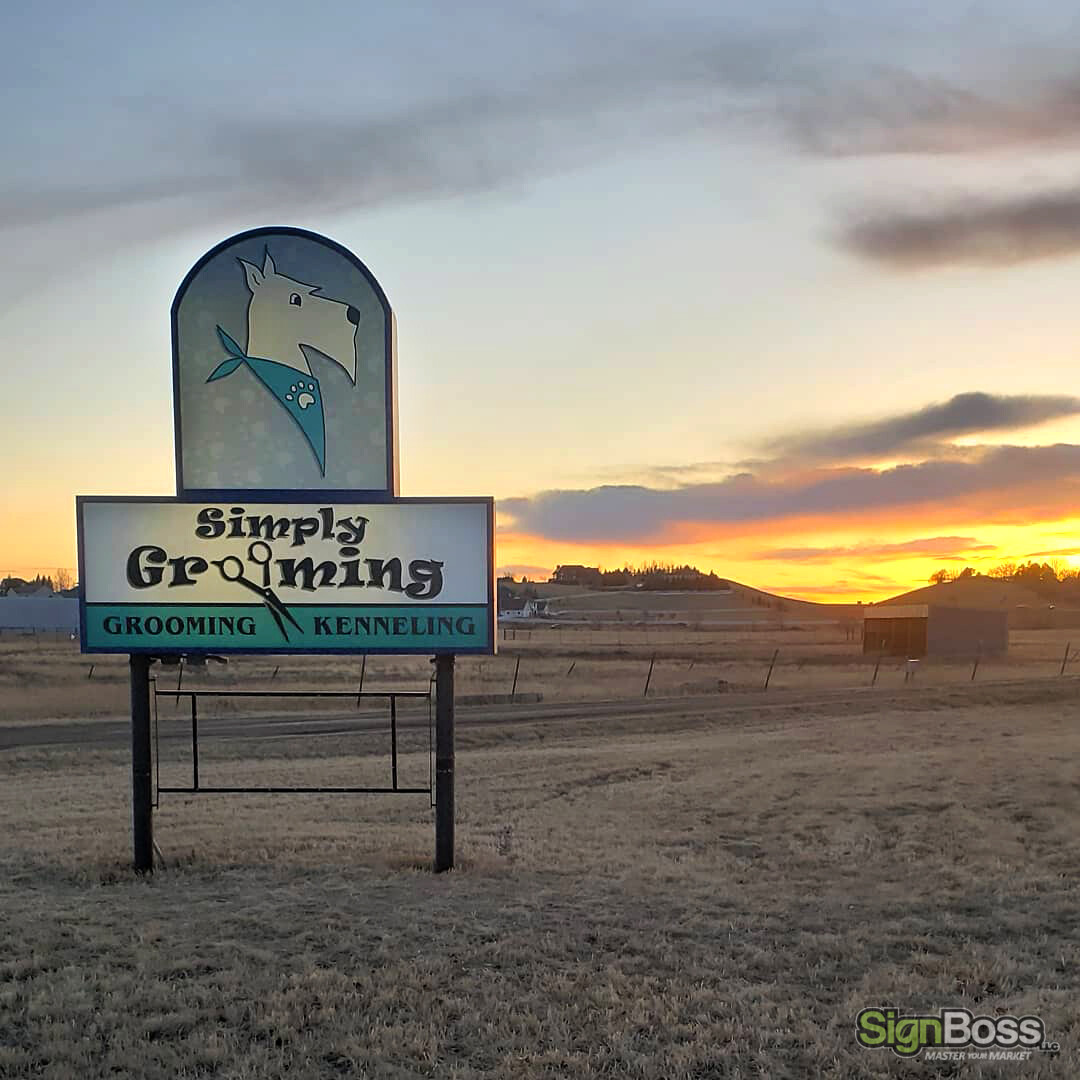 Simply Grooming moved to a more favorable location. SignBoss assisted the company with a custom-shaped lit pole sign and a banner during the transition from one place to another. Notice the color match between the logo and the sign's written portion.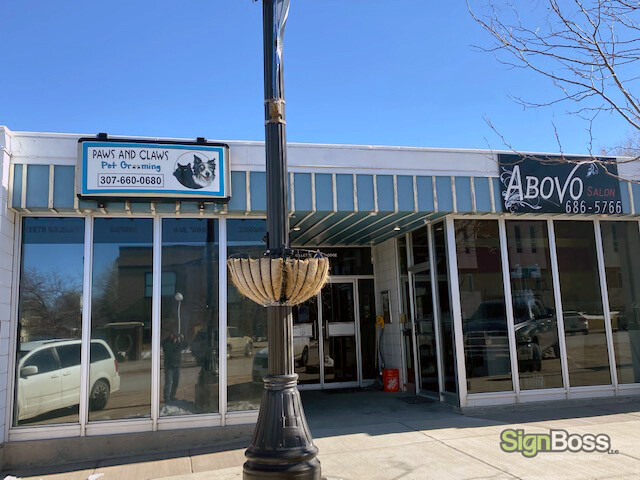 Paws and Claws Pet Grooming also moved locations. We helped in the process with a logo refresh and update. Besides that, we designed, produced, and installed an illuminated cabinet storefront sign.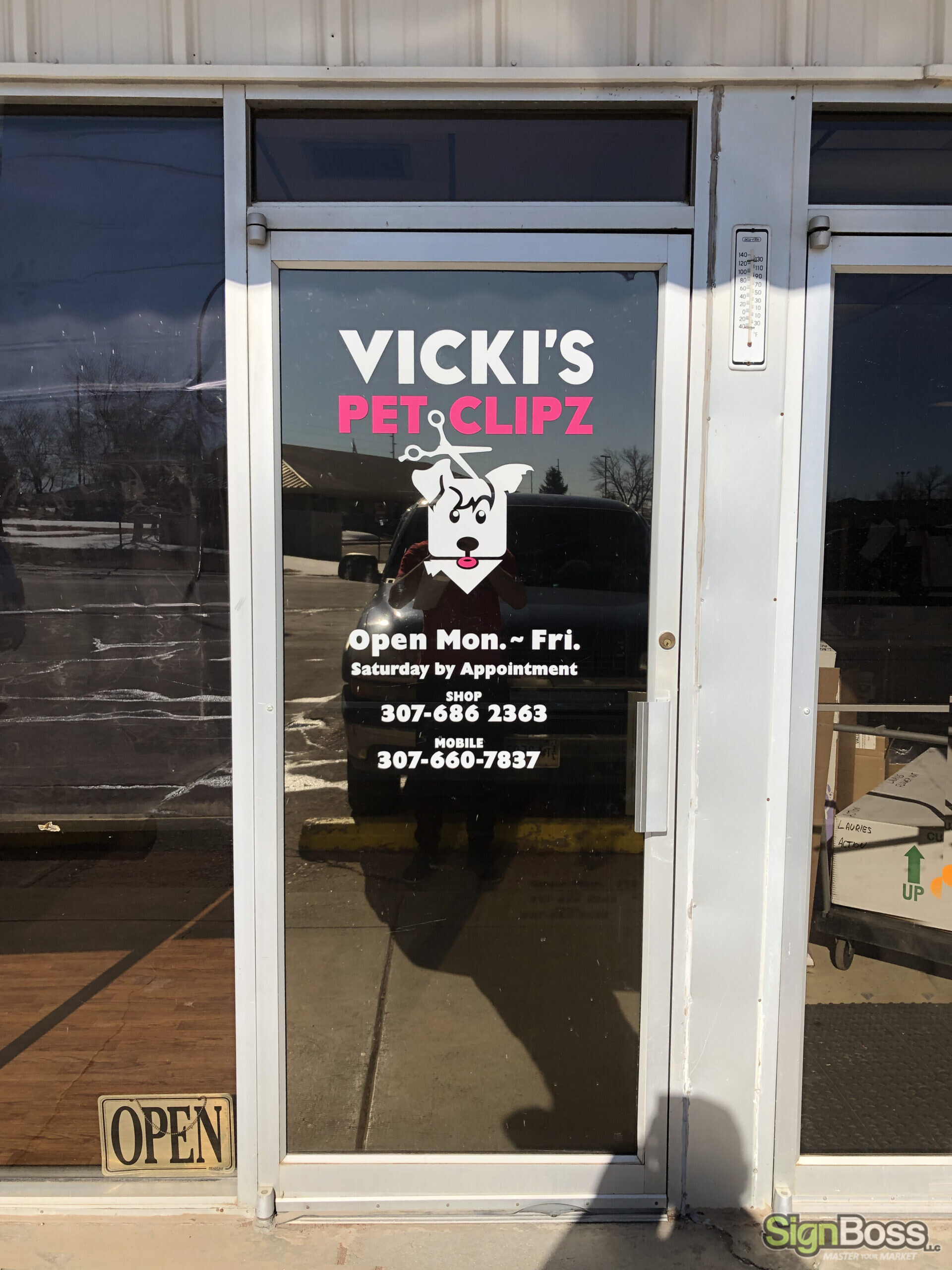 Vicki's Pet Clipz opened up its first location. Our technicians worked with the company's owner to adapt current signage designs to the new site. Moreover, we did a lit business sign face, business cards, front cut vinyl, and an hours update afterward. She did so well that she was able to take Saturdays off!
Besides all the grooming businesses, we have worked with other companies that cater to the care of beloved pets. There were the Animal Medical Center, the Gillette Pet Vet Clinic, the Red Hills Veterinary Hospital, Hillcrest Pampered Pet, PetCo, and more. Our team has designed, produced, and installed a wide range of signage solutions in the process.
SignBoss Works with Entrepreneurs
Do you have an excellent idea for a mobile pet washing business? Have you been trimming the nails and grooming the dogs for friends and family members? Are you ready to make it a bona fide business? Let us help!
We routinely work with entrepreneurs who are transitioning from garages and second bedrooms to storefronts and even RVs. Whether you need sidewalk signs, vinyl window graphics and lettering, storefront banners, perforated vinyl window covers, vehicle graphics, business cards, decals, and more, we can design, print, and install it. Most importantly, we assist you with customizing the signage to feature your company's colors and logo.
If you do not yet have a logo, take advantage of our complimentary free logo design and business cards offer!
How to Order New Business Signs and Free Business Cards in Gillette, WY
Let us help you realize your dream of business ownership. You already know that our specialists routinely work with companies that focus on pets and their human companions.
However, did you also know that SignBoss understands the needs of the small business, the new startup, or the franchise owner who is ready to open the first location? We handle the site survey that lets you select the must-have signs. Moreover, we go through the permitting process and ensure that your products come in on time and within budget.
Call us today to schedule a consultation!