Do you remember the work we did at the Cam-Plex at 1635 Reata Drive? Earlier this year, we worked with the Wyoming Mustangs on new arena signs. Our team intended, and succeeded, to brand the venue like a stadium plastered with sponsor banners. Now, SignBoss had another opportunity to set the tone at the facility with stadium sponsorship banners in Gillette, WY.
The Fusion Fight League Debuts with SignBoss-Produced Banners and Signs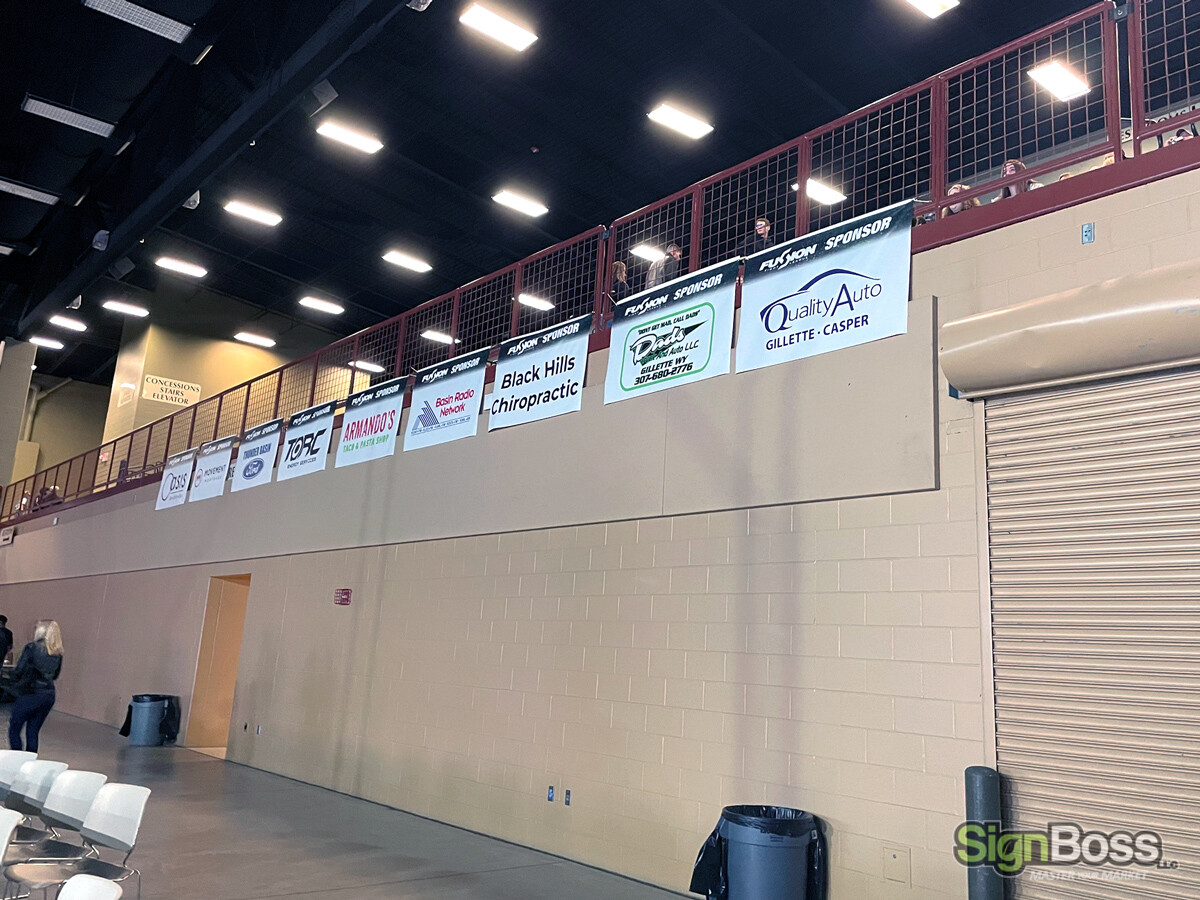 When the Fusion Fight League launched, the Cam-Plex was transformed into a UFC-style fight ring, complete with surrounding VIP seating. The mixed martial artists competing were Nick Tomlinson and Xander Beston — after Tyler Vogel had to bow out. Considering the popularity of the event, there is a good chance that this league will continue.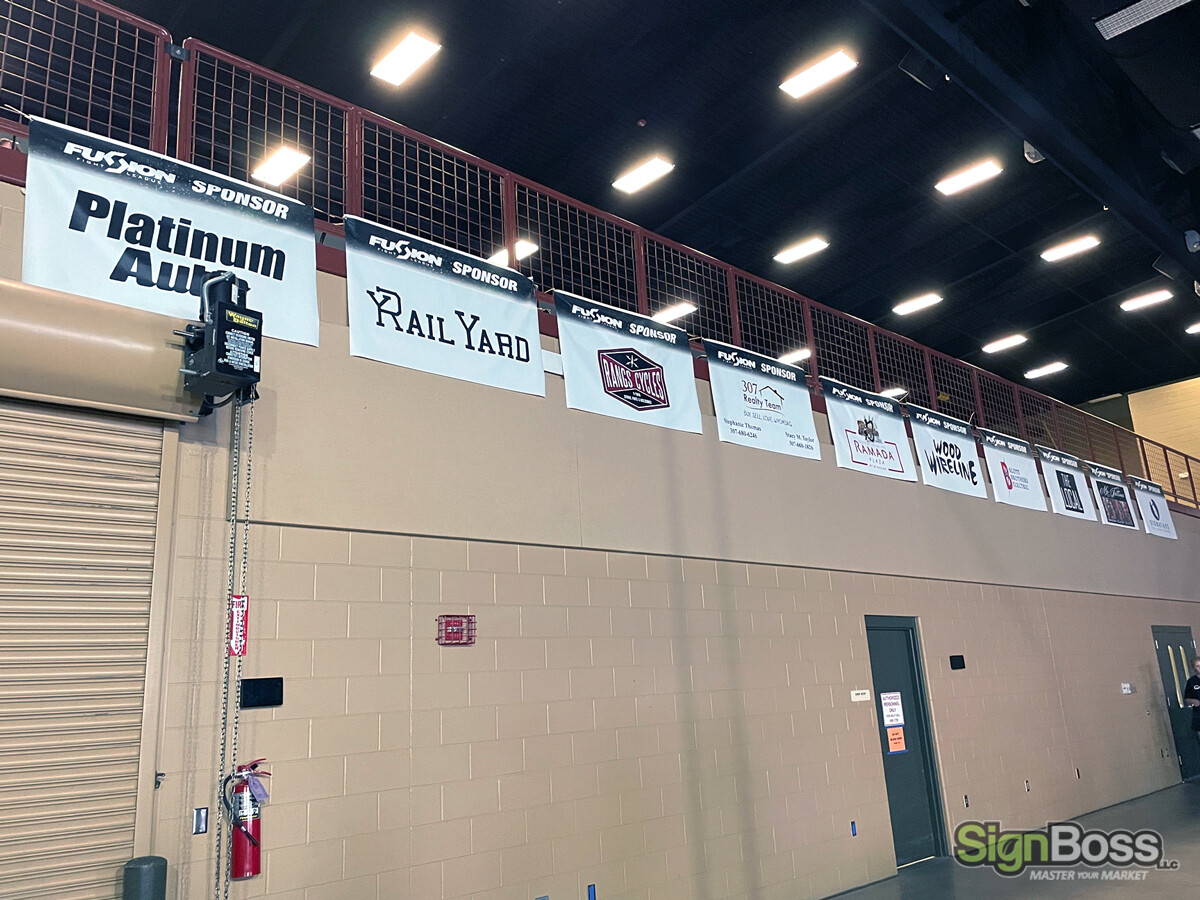 To give the fight ring the look and feel of a big-time venue, our team pulled together over 40 sponsors who each needed their own logo advertisement keeping with brand standards. SignBoss ensured that each sponsor got a 3'x5' banner and ample announcements throughout the programs. Because Tomlinson was the event coordinator and the local fighter, he got his own 20'x5' sponsor banner to represent hometown support.
SignBoss Offers Fast Service Even in a Time Crunch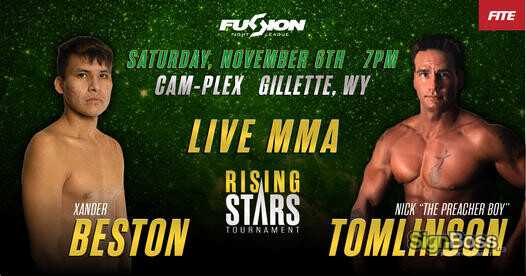 We did not think it would happen, but this project turned into a last-minute rush. Of course, SignBoss is equipped to handle even the tightest deadlines with flair. Because we excel at making banners, our technicians put together high-quality products with vibrant colors and crisp letters.
Our clients like banners because they are a budget-friendly way to advertise inside and outside. They are durable and reusable for years, making them an excellent value for any type of business or organization. When you do not need them for a while, simply roll them up and store them where they are out of the way.
When you do put the banner in use, it transforms the space. It becomes a backdrop or fence cover. Our technicians can add grommets anywhere along the banner's hemmed edge, which further gives you flexibility when hanging the products at your location.
Seasonal Advertising with Banners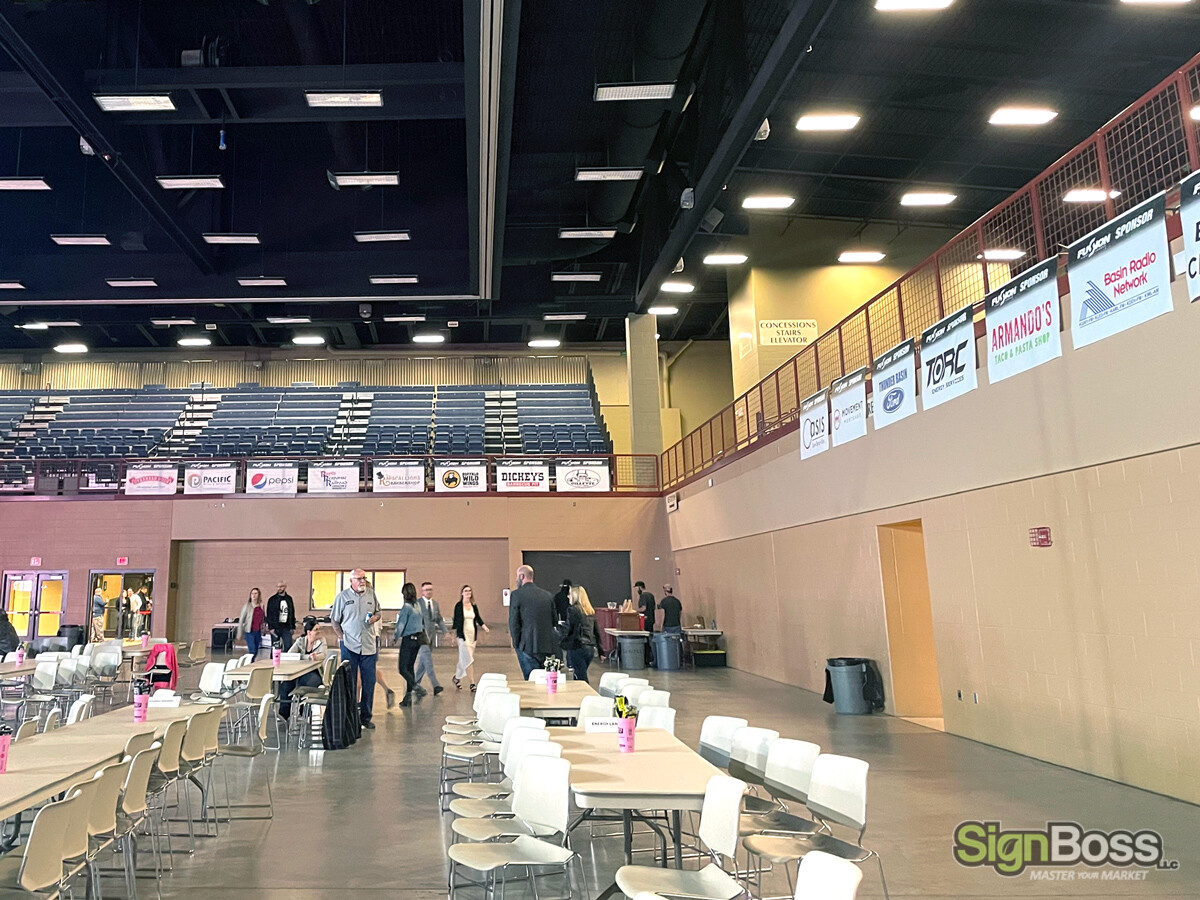 Banners are not just great for displaying the names of sponsors, but they are also fantastic when you need to create seasonal advertisements. Look around; you are sure to notice that retailers are already taking advantage of this opportunity. Consider these displays when you want to introduce customers to new products or services.
In addition, banners are always excellent options for hosting close-out, sidewalk, or parking lot sales. And, as stadium sponsorship banners in Gillette, WY, they support the local teams of various sports leagues.
How to Buy Banners from SignBoss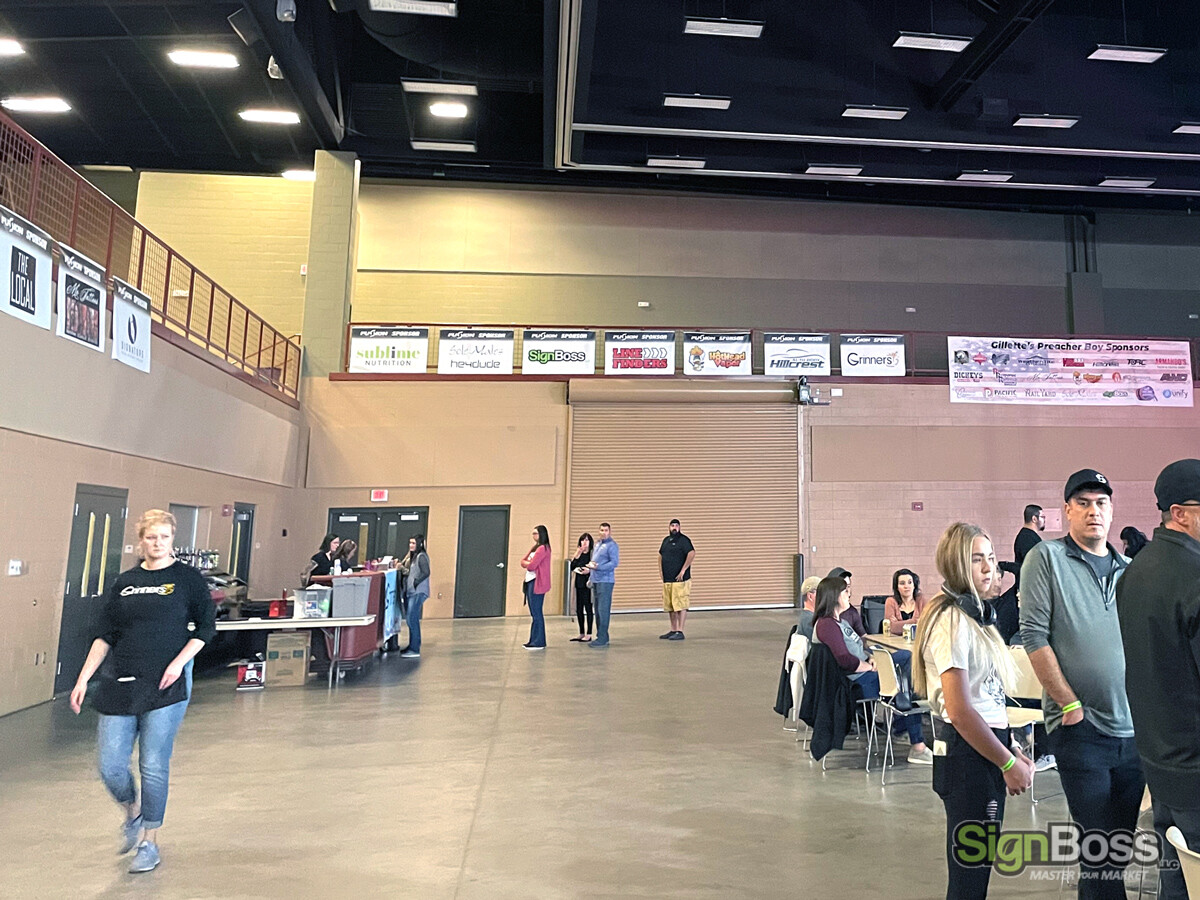 Do you have a design you love? We will make it come to life on your banner. Do you have specs that you need us to follow? No problem! If you want banners but are unsure how to structure them, discuss your plans with our graphic artist. We can assist you with all types of banner products. Call today!