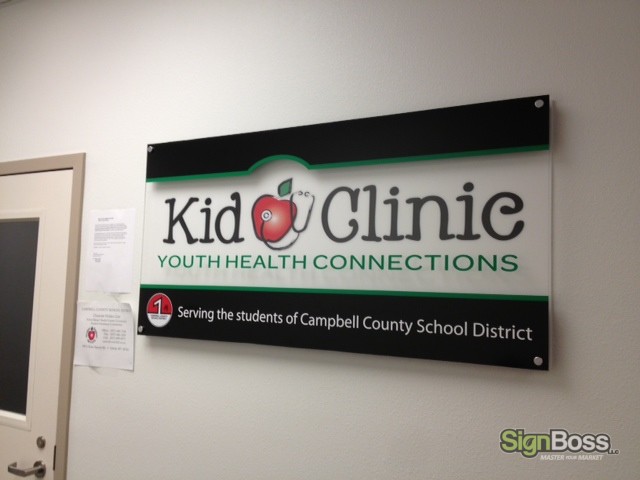 Every business has an identity. This identity, along with the reputation of the company, is something that makes it unique. This uniqueness builds brand image. Business signs are one of the most important tools in this process.
Making a Positive Image
When it comes to building a brand image in the eyes of the public and capitalizing on it, every business has its way of doing what works best. The primary objective is to make a positive image and to promote business activities and products and services in a way that can maximize awareness of the people about the business.
Marketing Strategies
Many marketing strategies are incorporated to provide brand exposure. Advertising and promotion are the marketing elements that hold a lot of importance for building up a business. This is where the role of signage comes in. Through signage, a company can do a lot.
The primary purpose of signage is to identify a business so that it can gain a presence in the minds of the customers. Signage is not just about the identification of a company, but it is also an image that the people would immediately get when they look at it. If it's designed well and seems maintained, it gives the impression that the business is successful and responsible.
Provides Location to Clients
Through signage, you can increase the exposure of your business. Even if there are aspects of your business location that make it less approachable or visible, this situation can be corrected with strategically placed and well-designed signs. This will play a significant role in directing people.
Signage is the only way for the business to communicate with the existing as well as potential clients. Considering this point, if the signage is well-designed and meaningful, it will communicate with the customers to increase the customer base and generate customer loyalty.
With signage, you can also convert an average looking building into something appealing that goes with the rest of your theme and provides an excellent image of your business. This benefits the business in two ways:
Brand exposure

Cost-saving (you don't have to remodel the building).
The successful businesses understand the importance of signage in attracting new customers and keeping the existing ones, and hence, they make use of well-designed signs. Signage is also likely to provide more knowledge to a person about a business, depending upon the kind of information displayed. This is because commercials on TV or radio are more challenging to remember, while something visually presented is more comfortable.
For more information and ideas on the use of signs as a tool for branding your business, contact Sign Boss.