There are certain types of work that require serious signage to keep normal operations going smoothly. These work sites also often need to be prepared to keep any visitors out of harm's way. Accidents happen, but with the right signage, you can help prevent injuries in your workplace. Whether it's an oil field, mining operation or other industrial work sites, SignBoss can provide signs that will keep your employees and visitors safe, alert and prepared. Here are a few of the signage solutions that you might need for your industrial work site:

Keep Out
One of the major types of signage you need for an industrial work site are signs warning against trespassing. In an oil field, mining site or other industrial job sites, there are any number of potentially dangerous situations that a trespasser could wind up in. To prevent potential accidents and save yourself from liability, you need to make sure that your work site is clearly marked with signage that warns trespassers to keep out. These signs are usually simple and straightforward. But they ensure that people know the area is totally off limits to anyone who isn't supposed to be there.
Site Signs
Site signs are important for mining operations and oil and gas sites. This type of signage clearly identify the name of the company that is doing the work, the name of a facility or the number of a mine or well, and also emergency contact information. These signs also usually include a general warning about potential hazards on the site, like possible fire hazards or dangerous gases and materials. They usually mark the entrances to these industrial areas. This helps people identify the facility and the potential risks as soon as they pull up to the entrance.
Danger Signs
Danger signs are an incredibly important part of an industrial site. This type of signage warns employees and visitors alike about possible hazards that they might encounter. These signs are good for reminding individuals that safety equipment needs to be utilized in certain areas. They're also good for making sure that untrained individuals do not wind up in areas with specialized, potentially dangerous equipment.
Vehicle Graphics
For vehicles and equipment, you use on an industrial site, high-visibility is important. We make vehicle graphics that can give your equipment and vehicles a uniform, professional look and also increase visibility. We can also make graphics that identify possible hazards involved with these vehicles.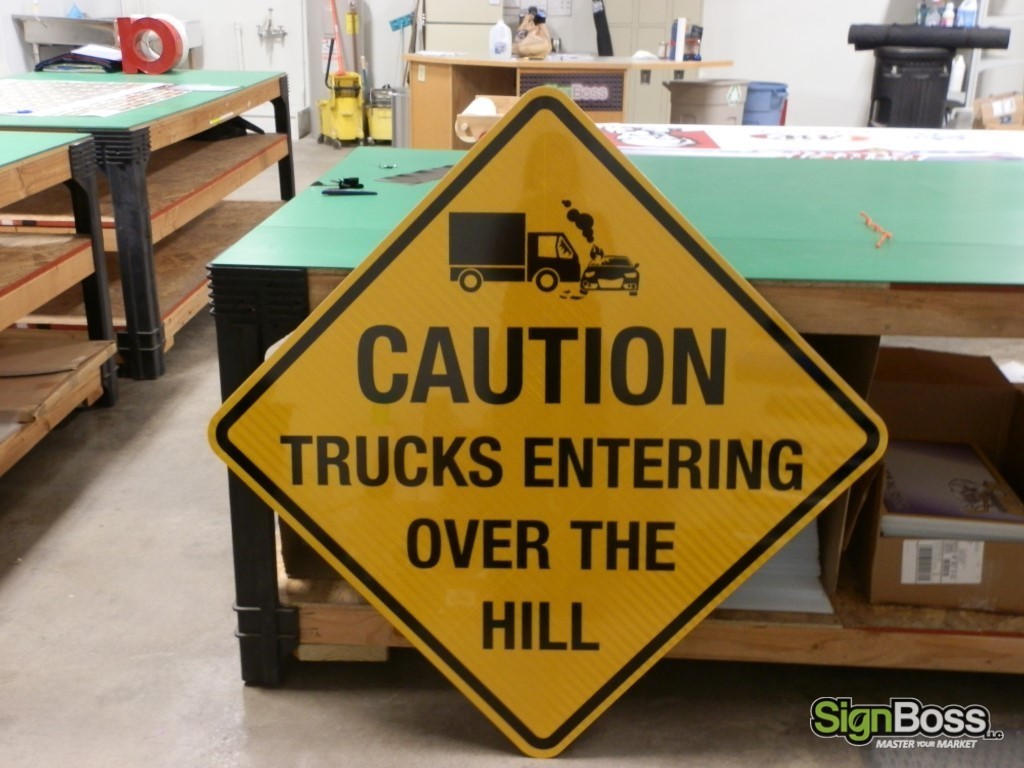 Signs for You
If you need signage for mining, oil fields or other types of industrial facilities, contact us today to see what will work best for you!