Did you know that you do not have to live in a city to run a successful business? Moreover, did you know that towns and villages, too, could have excellent municipal signage that is in keeping with their overall vibe? SignBoss is a thought leader in providing signage for all cities and towns near Gillette, WY.
Case Studies: Towns of Pine Haven and Upton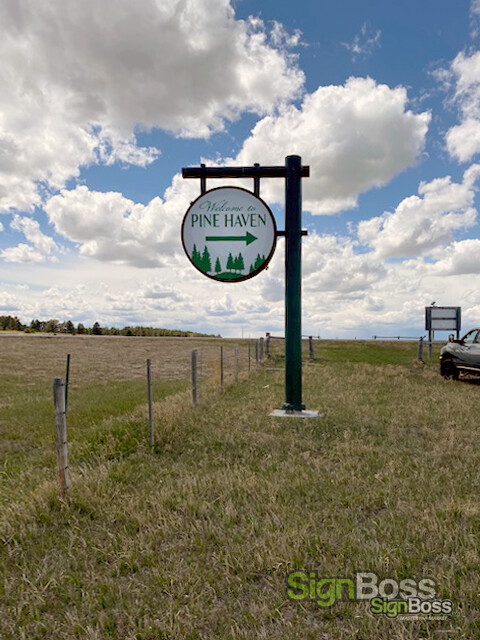 A short drive away from Gillette, Pine Haven is a popular destination due to the Keyhole Reservoir. The city officials needed a welcome sign that would reflect the existing brand message that is already involving the town's iconic water tower. Our designers, technicians, and installers got to work and produced an attractive post and panel sign with a round board. It features an arrow to assist with wayfinding and displays a welcoming message.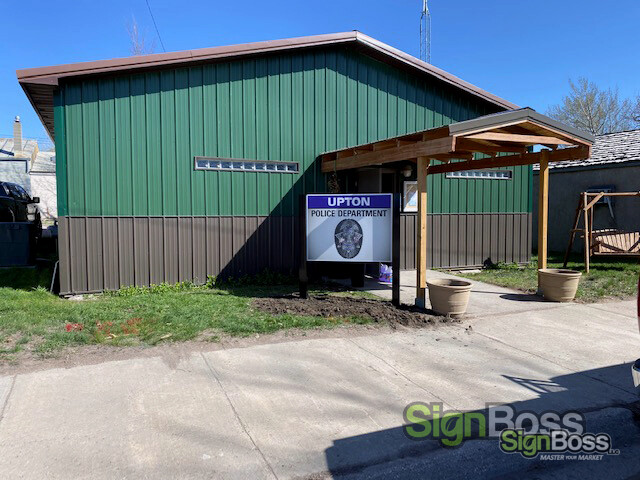 Drive just a little farther, and you head into Upton. The police department works hard to maintain the town's branding, which reads, "The best town on earth." The department needed an updated sign right outside the office building. Our shop put together a post and panel sign that features the department's logo and creates an attractive color contrast for featuring messages.
Why Does Signage Matter?
The signage you display sets the tone for interactions that people will have within your limits. Keep it professional, and visitors take the cue to act accordingly. However, the presence of dilapidated signage leads them to believe that nobody cares about the town. Worse, if there is no signage, prospective visitors might keep on driving because wayfinding is too tricky.
However, signs are not just important for the municipality's offices and departments. They are also essential for the companies doing business there. Greet prospective shoppers with friendly, fresh signage, and you pique customers' interest, causing them to stop in. This impulse stop can then result in one or more purchases. In addition, if you offer online shopping and shipping, it may net you another long-term customer for the foreseeable future.
Keeping an Eye on the Budget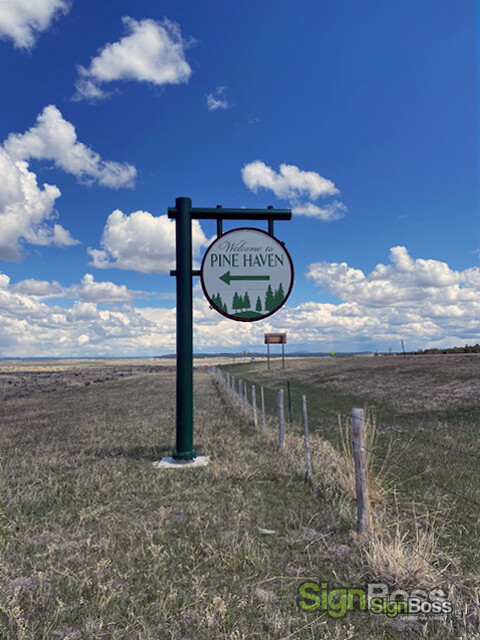 Our sign shop routinely works with entrepreneurs and officials who have a tight budget. For this reason, we offer several signage packages that allow us to come in on budget no matter what signage solutions you might need. Moreover, we identify ways of saving you money with material selections and manufacturing methods.
For example, if you are looking for a 3D letter building sign, you cannot go wrong with acrylic or metal. However, if you have a tight budget, we recommend PVC or sign foam. If this is still a little pricey, why not choose an imprinted aluminum panel? In the same way, we gladly customize vehicle graphics products, outdoor signs, and grand opening packages.
We're Ready to Help with Signage for All Cities and Towns near Gillette, WY!
SignBoss not only works with the local community but also those that are around us. If you have a signage need, we want to help. Most importantly, we run several special packages for entrepreneurs. Contact us today to discuss your signage needs!