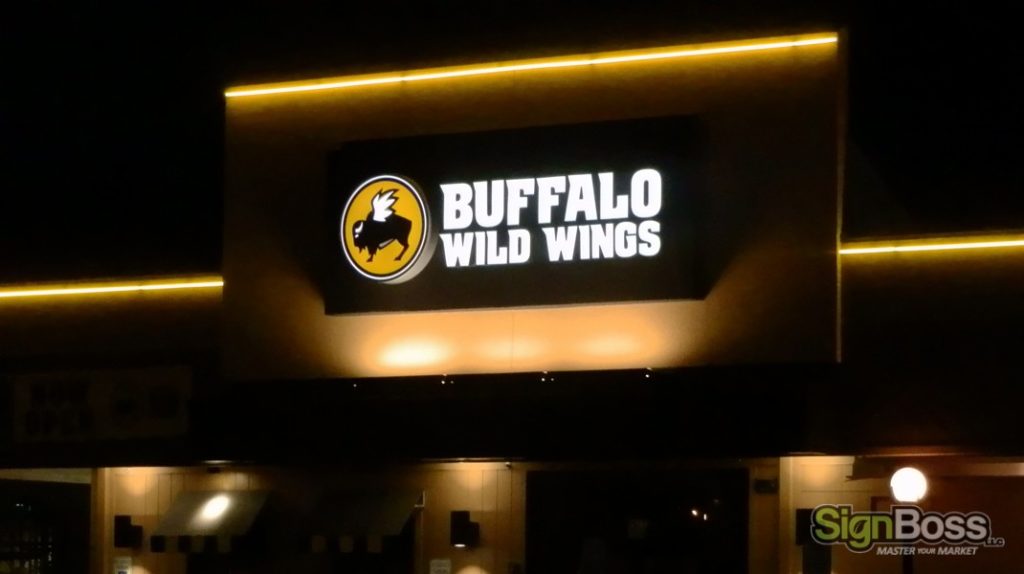 Owning a retail business implies a constant struggle of boosting the sales levels, especially for a newly founded company that yet has to connect with its target clientele. There are many marketing practices which could help us accomplish that, but we should find one that is both budget-friendly and effective.
A properly designed signage system can weight more for a retail business than any other marketing strategy. However, if you want to embrace great results from your future signage, you'll need to give a high attention to details and have a flawless execution.
In the following, we will provide some valuable tips on how to bolster your sales with strategic visuals.
 Choose a Proper Size.
Depending on what type of signage you want to create (interior, exterior, wayfinding), each needs to be of a particular size. Even if many retailers would just go with the biggest possible size, we strongly advise not to do that. The size has to be strongly related to the content.
For example, if you want to create a giant banner but your content consists of only four words and a logo, that banner will look ridiculous and it won't even be appealing to the passers. Instead, if you thoroughly consider the sign's placement and create a concise content, you will see that a small sign is actually more appealing and effective than a giant one.
Think About Achievements.
Before creating signage, we should consider what we want to accomplish and how. Of course, the primary goal of any signage is to draw customers towards our store, but we should also consider how are we going to do it.
Every retail business has its own culture and area of activity, so there isn't any predetermined pattern. You need to know the values of your business and express them through the signage system.
For example, if you run an electronics store, your signage should talk about reliability, convenient prices, and excellent customer care. If you run a small restaurant or a cafe, you should insist more on immediate need like hunger, thirst, and of course – coffee. People will subconsciously react to your signage and decide to enter your business to satisfy their need.
Be Interactive and Informational.
We are living in a technological era and people are harder to impress than 30 years ago. In the 90's, a flashy background and a call to action would've been enough, but today, things are not that simple.
To differentiate your signage system from your competition's, you will need to combine the design with the content. According to a theory, you can achieve an effective design more with neutral colors (white, black, beige) than with flashy ones. This will allow you to break the pattern and to come up with an ingenious design.
Still, an eye-catching design will mean nothing without a proper content. The text and logo should be engaging and be expressing your offer/call to action. In short, your signage should be simple and concise.
Start Making the Best Signage Today.
Once you have all the necessary information, designing an effective signage shouldn't be too hard. Still, it's best to find professionals who can do it for you.
At Sign Boss, we always strive to improve our services, so our clients will benefit only from the best signage systems trends. Contact us today and get ready to bolster your sales with strategic visuals.