A company's signage speaks volumes about the company itself. It tells your customers a lot about what you are, what you do, foster loyalty and creates brand identity. All these messages can be conveyed to your customers using different methods like visuals or texts, but colors in your graphics and signs also play a huge role in evoking responses from customers.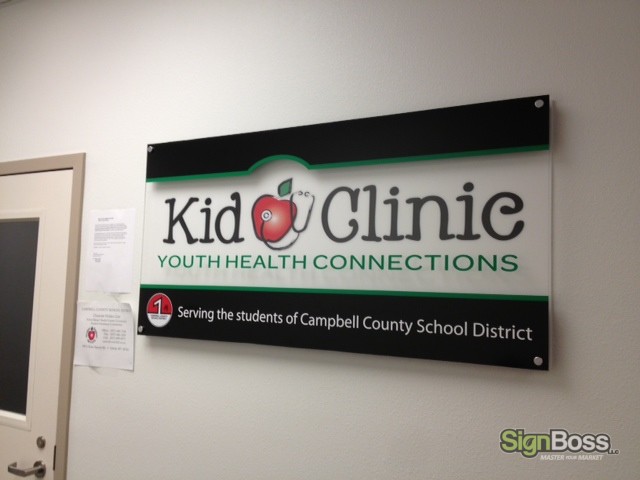 Here is a spotlight on the common sign colors and the various effects they have on people to help you choose the right one for your signage:
Yellow
The yellow color is a great option to choose if you wish your clients to be in a great mood. Yellow color drives affirmative energy and leaves people happy, fresh and alive especially if you use it as a standalone color. If your sign involves a yellow color, it means that your company always makes clients happy.
Blue
The color blue is associated with coolness, calmness, trust, and relaxation. A good number of interior experts recommend blue as the color to use in your workplace due to these qualities. This makes blue signs appear cool, calm, collected and trustworthy.
Red
The red color is often associated with passion and romance. This color gets people thinking about roses, hearts and glamorous dresses. However, it can also make your clients feel intense. This color has been found to make people feel emotional, which is great for particular brands.
Orange
Orange color closely resembles the yellow color not only in appearance but also in its positive qualities. The orange color makes people feel optimistic and joyful about the surroundings and this could be replicated to your brand. This color also stimulates creativity and makes people feel determined and enthusiastic. If you want your brand to inspire all these in your clients, you should go for the orange color.
Purple
Purple is a royal color and helps set your brand as a high-end option. The purple color is often associated with luxury, power, and nostalgia, making it a great option to use when you are seeking for prestige. If you want your customers to view your brand as a luxurious one, you should consider using the purple color.
Bottom Line
Different colors elicit diverse human responses and hence it is important to ensure that you choose the right colors for your signs as they will speak a lot about your company.
How can you choose the right colors to use in your signs? The answer will depend on your products, market, and brand as well as the message you want to put across. In order to choose the right colors for your visual graphics and signs, you need the input of an expert in the industry.
At SignBoss, we will help you choose the best and most effective colors for your signs and visual graphics as we understand that colors speak louder than words. Contact us today for the most unbeatable offers and rates in signage.