You find the shop of Long's Plumbing & Heating at 1604 East Highway 14-16. From there, technicians serve residential and commercial customers. Recently, the business owner was looking for RAM ProMaster van wraps in Gillette, WY.
Stepping Up for the Client
Long's had been a longtime customer of another sign business. However, that company recently downsized. When the plumbing firm purchased a new 2021 RAM ProMaster for its fleet, the owner knew that he had to find a new graphics provider. After all, adding a new fleet vehicle to the mobile marketing processes of the company is a significant advantage.
The owner contacted our sign shop and had a discussion with our specialists. We learned that the business was open to breaking the mold and making a few changes as long as it was not too far removed from the current setup. Our graphic artist showed the client some examples of professional vans, and there was one design he loved.
Freshening the Brand with Vehicle Graphics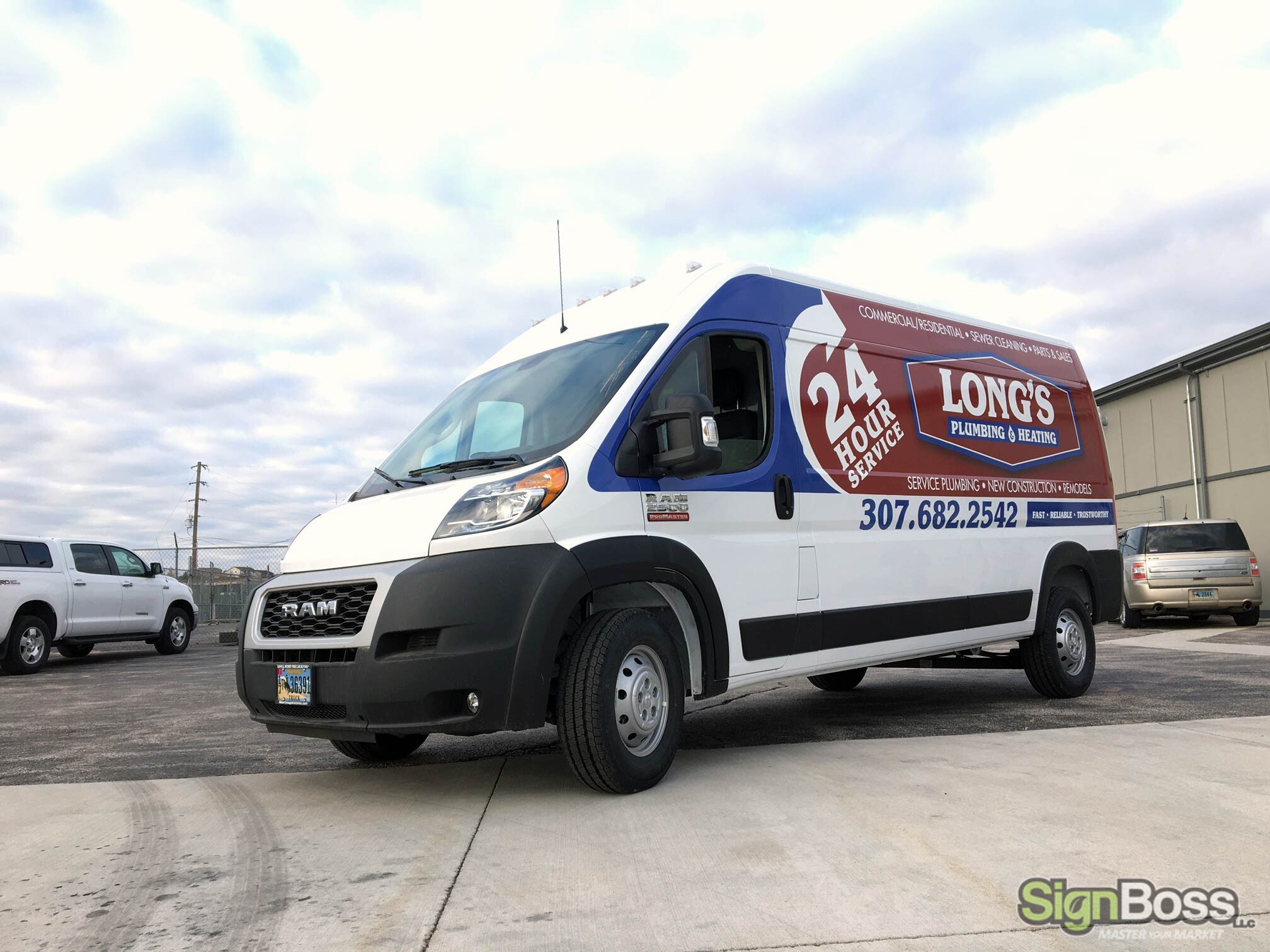 Our design team got to work to leave the old fleet graphics in the past and give the new van a wrap that stands out in all the right ways. The design that we suggested will now determine the company's direction with business cards and possibly more signage. Now, the new van is a direct extension of the business's online presence, which makes it a marketing and branding powerhouse.
SignBoss is your One-Stop Sign Shop for Vehicle Wraps, Graphics, and Lettering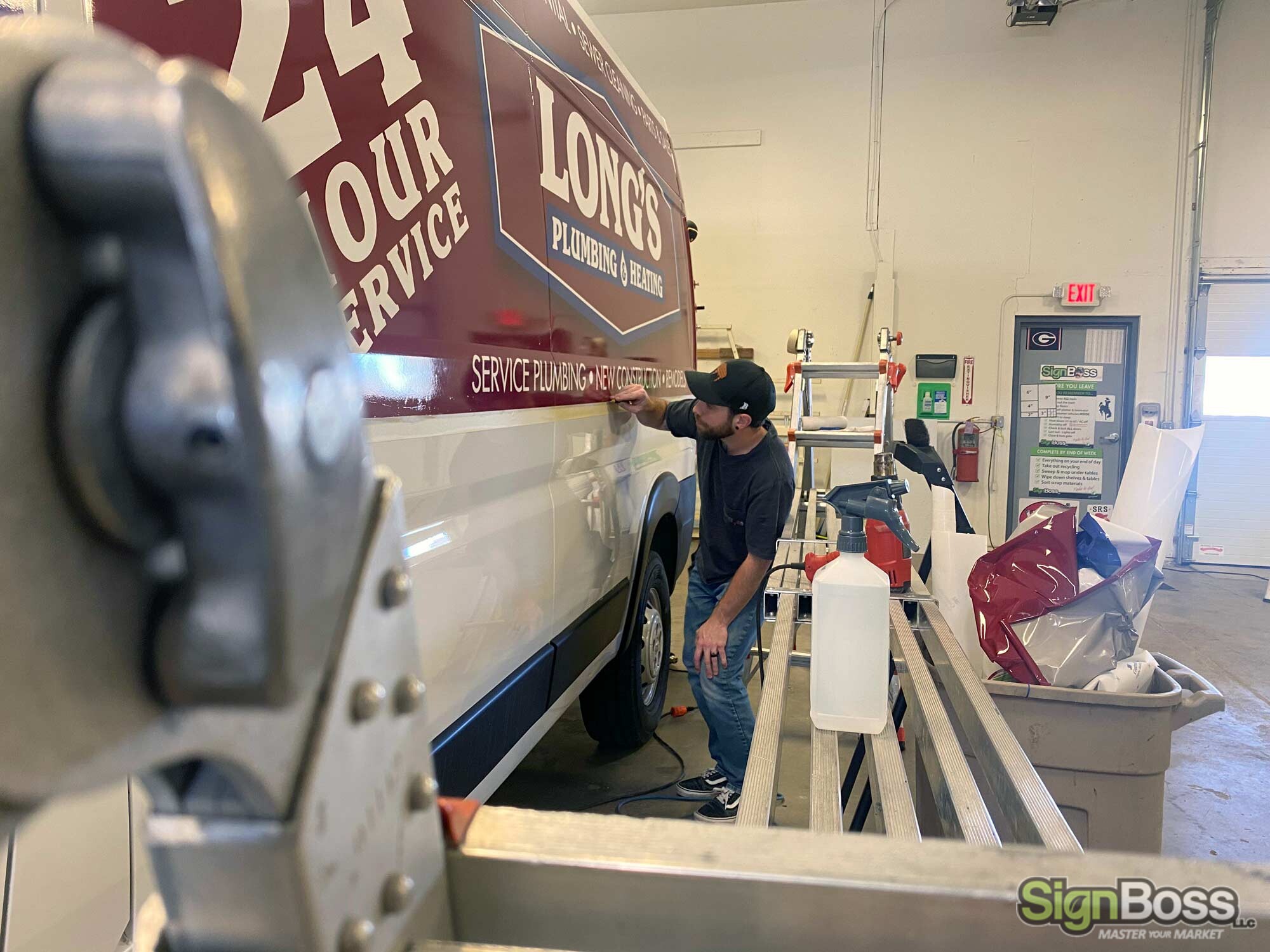 We routinely design, fabricate, and install vehicle graphics for several companies. These products look great, feature vibrant colors, and perfectly encapsulate the brand message. Here is how we do it.
Material selection. Any vehicle wrap starts with a 3M vinyl wrap vinyl with a warranty. It ensures that you get excellent vinyl that will live up to its promises.
State-of-the-art equipment. Our shop invested in a Roland printer for spot-on Pantone color matches. We have the print and cut capabilities that are necessary for crisp images with clean edges.
Updated templates. Our technicians use ProVehicleOutlines to design the product. It guarantees that you get a product that looks like it is painted on your vehicle. This level of quality is only possible when you have the exact year, make, and model specs.
Design assistance. Do you have the specs you want to use? We can work with them. Are you thinking of establishing, matching, or refreshing your brand? Let us help!
Certified installers. Our technicians underwent the 3M preferred installer training that the manufacturer offers. It allowed them to work directly with 3M representatives to learn the intricacies of working with the material in various settings.
Is Your Business Part of the Mobile Marketing Revolution? Let Us Help!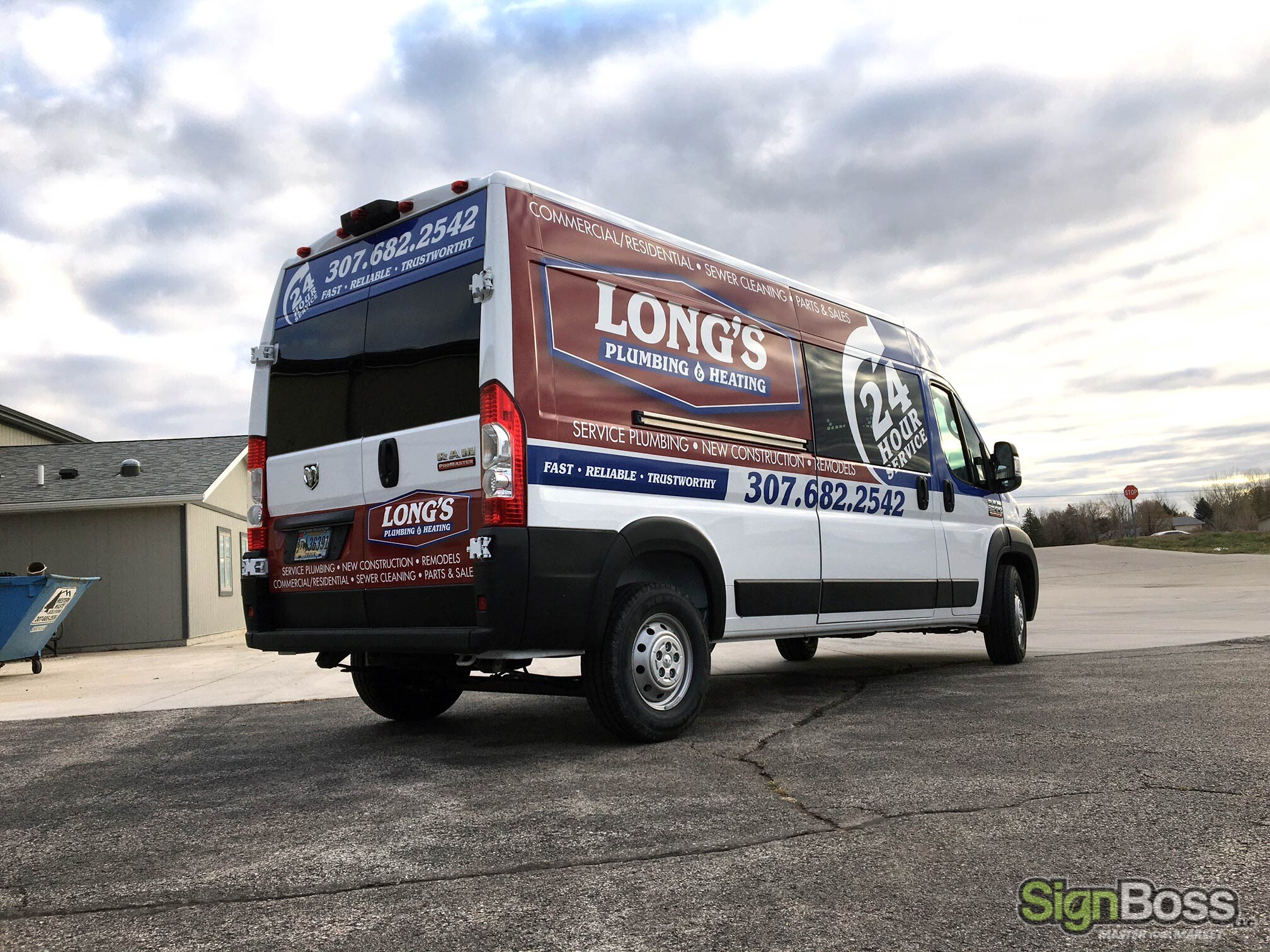 Whether you need RAM ProMaster van wraps in Gillette, WY, have a truck with a multitude of rivets, or have a passenger vehicle that is part of your fleet, we can help. We design something eye-catching from the ground up or incorporate the look and feel of your branding from the website. Call us today to schedule a design consultation!