You must have the right signs when you have an event or business you want to advertise. But, how can you ensure that yours are able to stand out from the crowd when you are in an area where others are posting banners and signs? You can get the recognition you need with banners that are big, bold, professional, and different. Fortunately, SignBoss is one of the top providers of custom banners in Gillette WY. Let's look at what makes this marketing tool so great.
Catch the Eyes of Consumers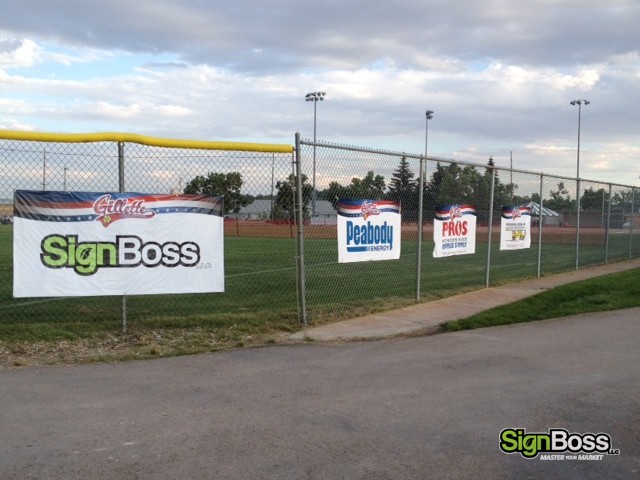 We offer an array of vinyl banners of different sizes for both outdoor and indoor use. If you are having a sale, grand opening celebration, or other special events, you should consider a heavy duty exterior banner that you can install in an ideal spot for grabbing the attention of pedestrians and other prospective customers. The right banner will last you for a long time in any kind of weather without losing its vibrant colors. We like to add vinyl overlays to our banners to protect the graphics from fading.
Banners Are Easy to Transport
You have the ability to take your banners with you wherever you go. This stands in stark contrast with billboard ads or permanent signage. This is ideal for construction firms, entertainers, landscaping companies, and other enterprises that work on location. Everyone who passes by will learn about who is doing the on-site work when you place your banner out in front of your job site.
Put Banners to Work Indoors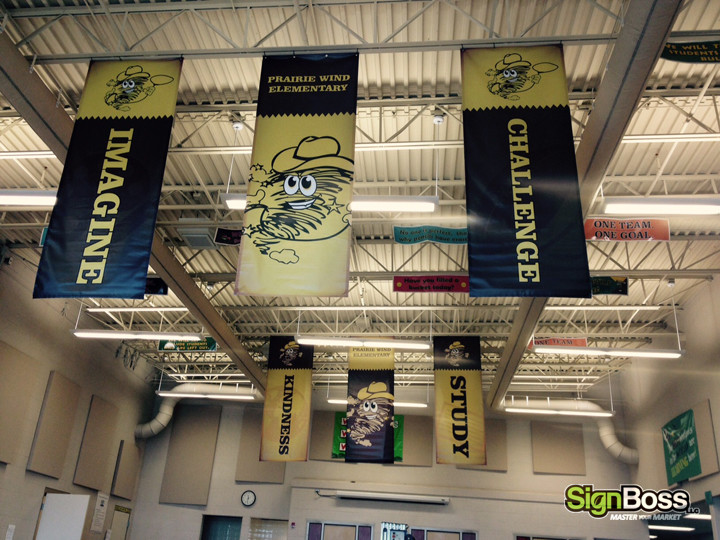 When you strategically place brightly colored banners inside of your business, you will guide clients to designated areas within your venue. We can print your message on both sides of your banner so that people can see it from all directions. Or, if you want to be able to easily move your banner from one spot to another, you might consider investing in a retractable banner stand.
Trade shows are another popular place for banners, especially retractable banners. They are valued because they are easy for one person to transport and setup. And, once the show is done, you simply retract your banner into the bottom cassette to protect the graphics. This allows for simple storage, or you might display your retractable banner in your lobby or reception area between events. Hanging banners are indispensable when you have a less than ideal booth location, and you want to draw attendees in.
We Take Care of All of Your Banner Needs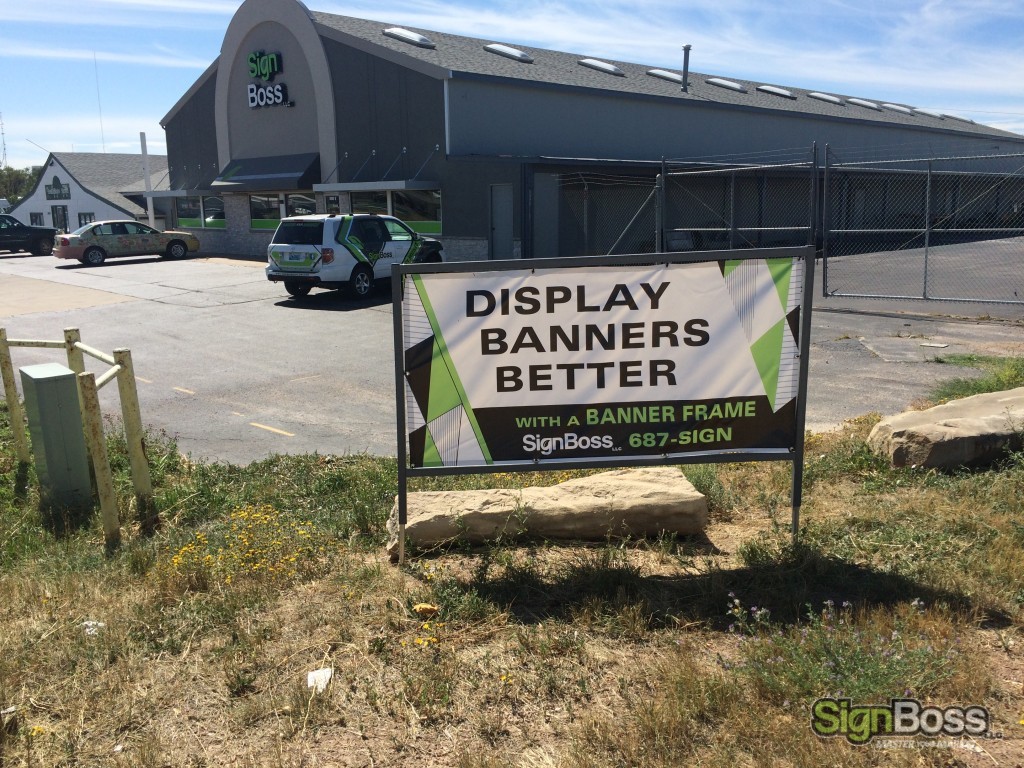 At SignBoss, we are experienced at providing banner design, printing, installation, and repair services for businesses in Sheridan, Buffalo, Gillette, Douglas, and Caspar, Wyoming. Local organizations prefer us because
We deliver to your event or facility
Our team is made up of creative and friendly sign professionals
We are locally owned and operated
Our installers are 3M Certified
Our public showroom gives you a good idea of what we are capable
And much more
Contact our friendly professionals today for a free estimate on custom banners in Gillette, WY.