Wyoming is famous for its natural resource development. Moreover, its industry has supported the powering of America for many decades. So, not surprisingly, electric vehicles are somewhat of a hot-button issue. To take the bull by the horns, Powder River Energy Corporation spearheads a major initiative to learn about EVs and educate the public on its findings. To do so, the company requested our shop to put together Chevy Bolt electric car wraps in Sundance, WY.
Powder River Energy Corporation Now Has a Chevy Bolt Called "AC/DC"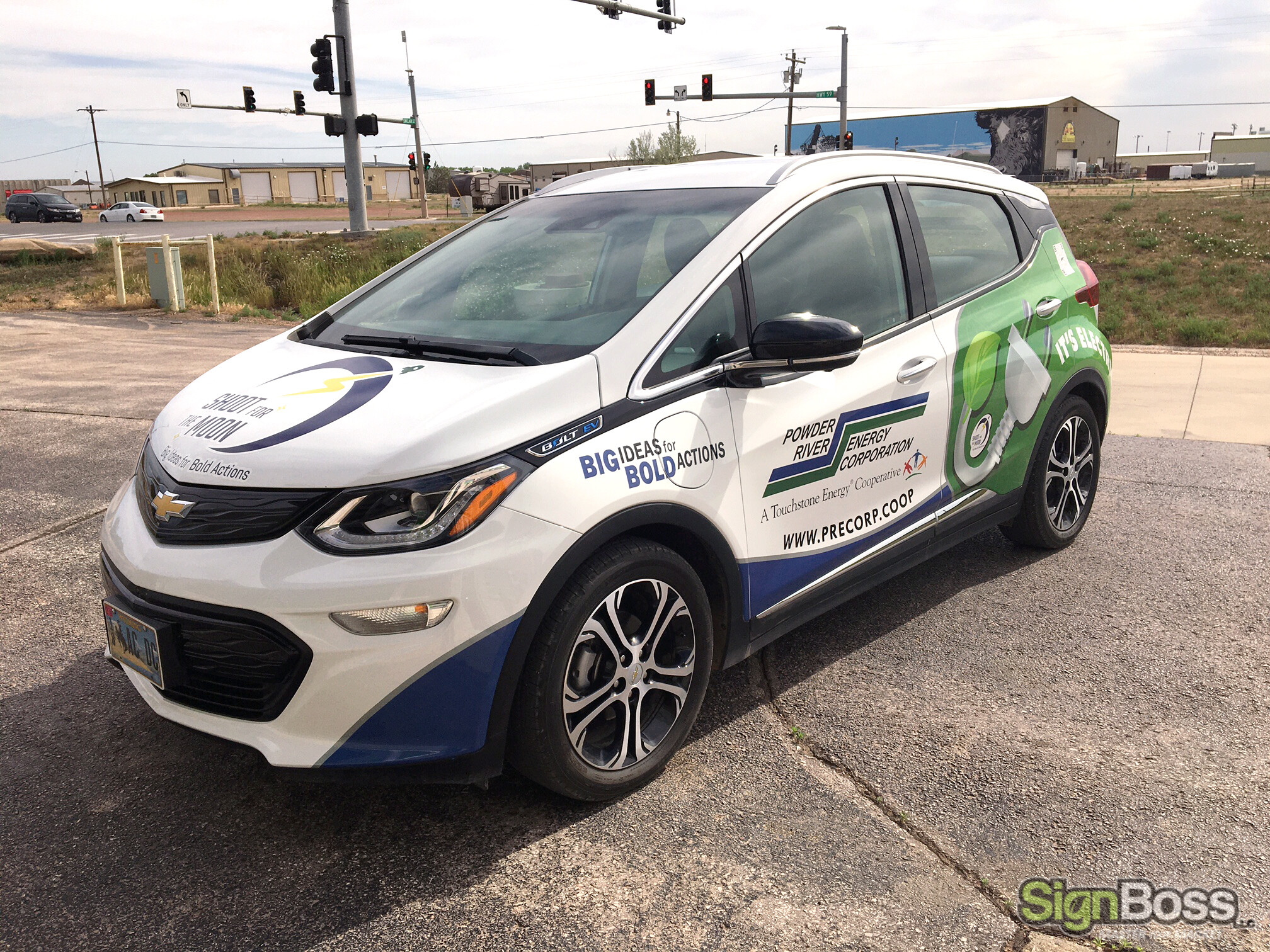 This particular EV will be part of a three-phase presentation that includes stationary advertising near I-90 in Sundance, employee borrowing, and, down the line, public borrowing. The company believes that it will allow customers to familiarize themselves with the Chevy Bolt hands-on.
Because they intend to put up charging stations in the area, the stylish wraps serve as part of the promotion. Additionally, if the business puts up a charging station network, locals and travelers must know where to locate them.
Designing a Vehicle Wrap for an EV
The client had specific requirements for the wrap. For starters, they wanted to keep the branding colors. Secondly, it identifies the company's corporate persona with its newly devised "Shoot for the Moon" logo. Finally, it is an excellent way of introducing a promotion that will propel the company into a new field.
We designed the wrap with a lot of white background, which allows for a minimalist approach to the design. Moreover, it keeps the look clean and neat, making the style elements stand out so much more. The client approved the layout with the instruction that every component had to be built in, which meant that the placement of the individual pieces had to be exact.
Making a mistake here would result in a display failure at some point. Our technicians took great care to do it precisely right. Now, the imprinted QR code takes the customer to a splash page. Moreover, the vinyl we used has a seven-year manufacturer warranty, which is ideal for a car that is slated to last for a long time.
Best of all, the company can now enjoy detailed brand-building and advertising around the clock – whether the car is parked or on the road.
Vehicle Wraps from the Experts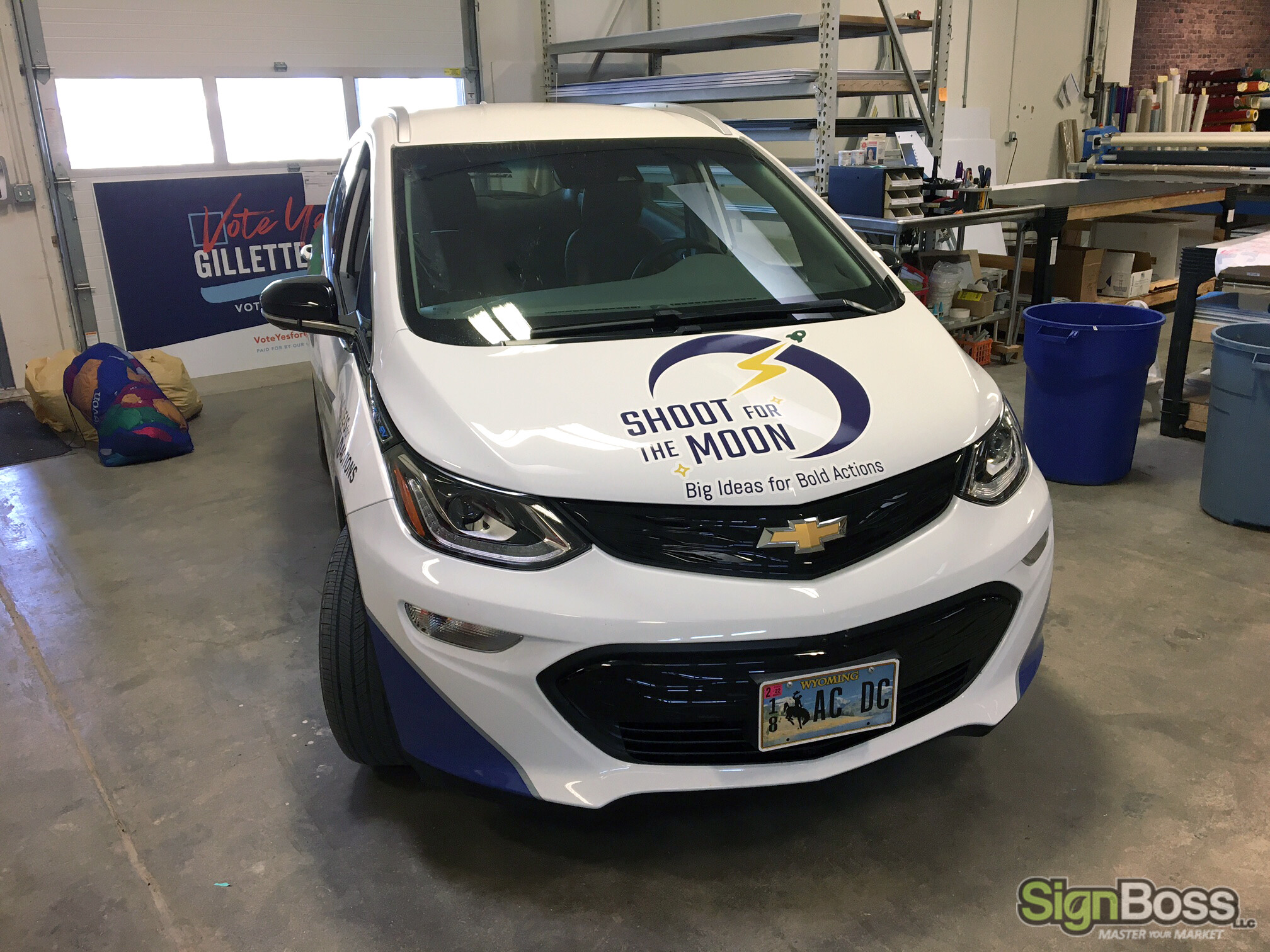 Chevy Bolt electric car wraps in Sundance, WY, are not the only vehicle graphics products we put together. Whether you have heavy machinery that you want to see treated, need a fleet of work trucks branded, or want to advertise a small business with a daily driver, we can help. Our graphic artist will gladly work with you on putting together a setup that not only looks great but also hits all the high points of your brand message. Plus, we are 3M Preferred Graphics Installers!
Moreover, we can assist you with full wraps, partial wraps, vehicle graphics, or decals that combine lettering with photos. If you are unsure how to put it all together, we can help with that, too. Contact us today to get started on your next vehicle graphics project!