Did you know that SignBoss specializes in working with new businesses and entrepreneurs to put together all types of signs needed to get a new company off the ground? Whether you are opening up in Sheridan, Gillette, Buffalo, or Casper, we can help. We recently worked with Motto Mortgage on a sign package for mortgage companies in Gillette, WY.
Case Study: Motto Mortgage Advertises in Gillette with Brand-Focused Signage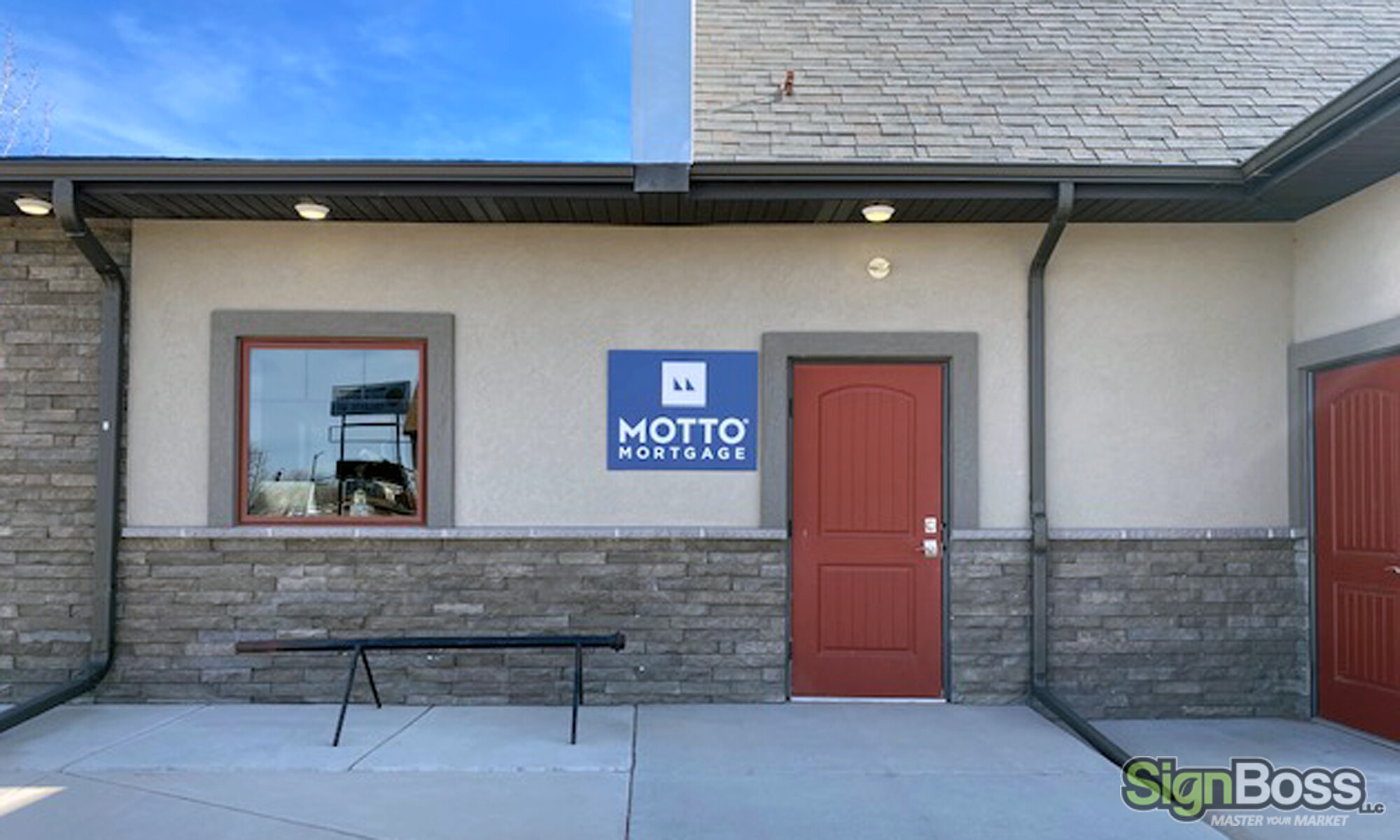 Not too long ago, our sign shop worked with Luke Wilkins. He is the first broker-owner and loan originator in this region, representing the national loan agency, Motto Mortgage. Specializing in working with the local clientele, the business operates in person, online to accommodate COVID-19 concerns, and in any way necessary to serve local miners on swing shifts.
Because Motto Mortgage is a national company, all signage products have to meet corporate brand standards. Our team was happy to comply. We began the project by producing and installing interior plaques on stand-offs. An exterior building sign is mounted on a sturdy 3M rack. If needed, the components are exchangeable.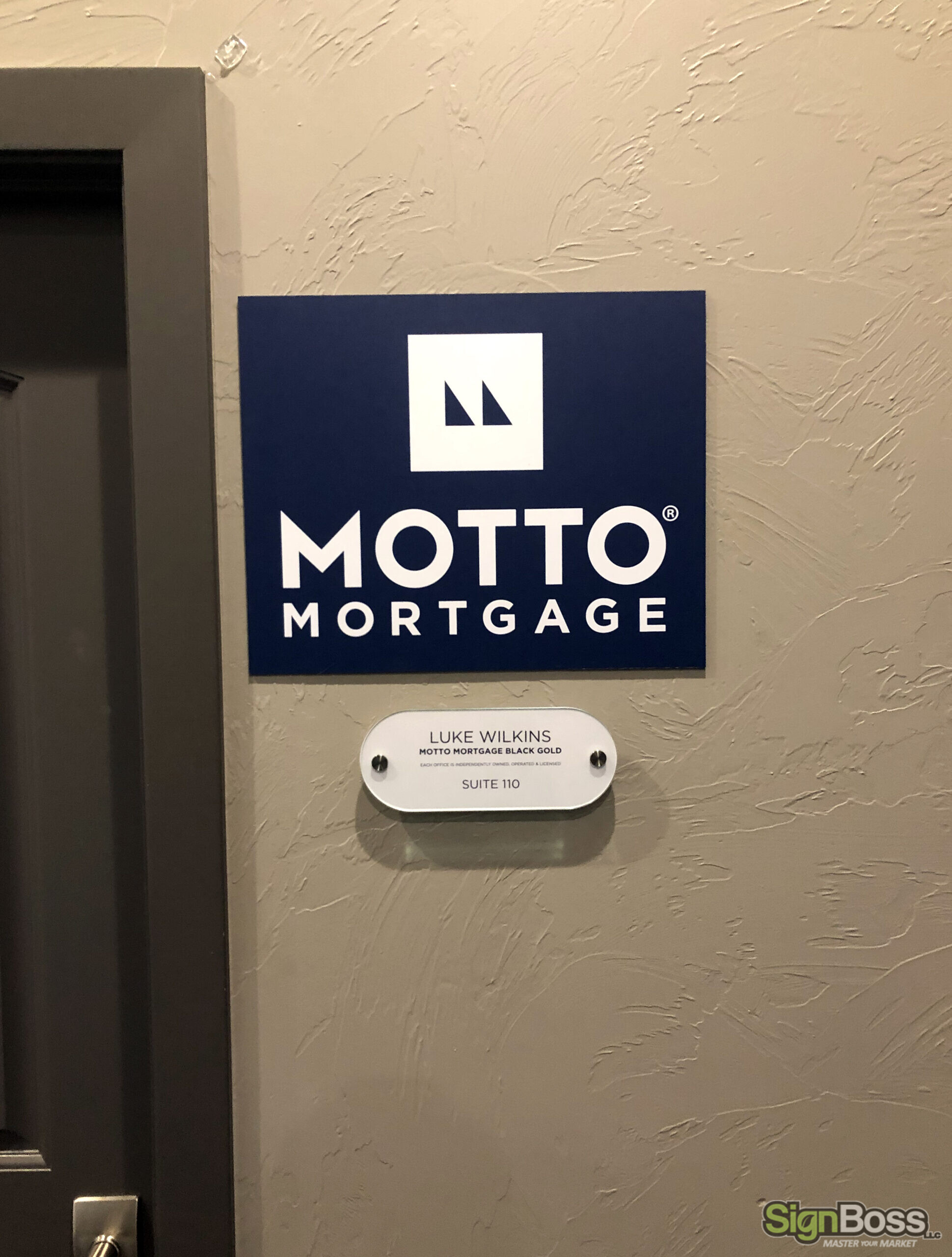 The vehicle graphics were manufactured using premium 3M vinyl. They spell out the company's name. Best of all, we offer fleet vehicle window graphics using cut vinyl that are installed while the client waits. For the tailgate, we applied one-color premium lettering that saves the client money but allows for participation in mobile marketing.
This combination of building, interior, and vehicle signs creates an excellent starting point for the new business.
Why New Business Owners Benefit from Working with Our One-Stop Sign Shop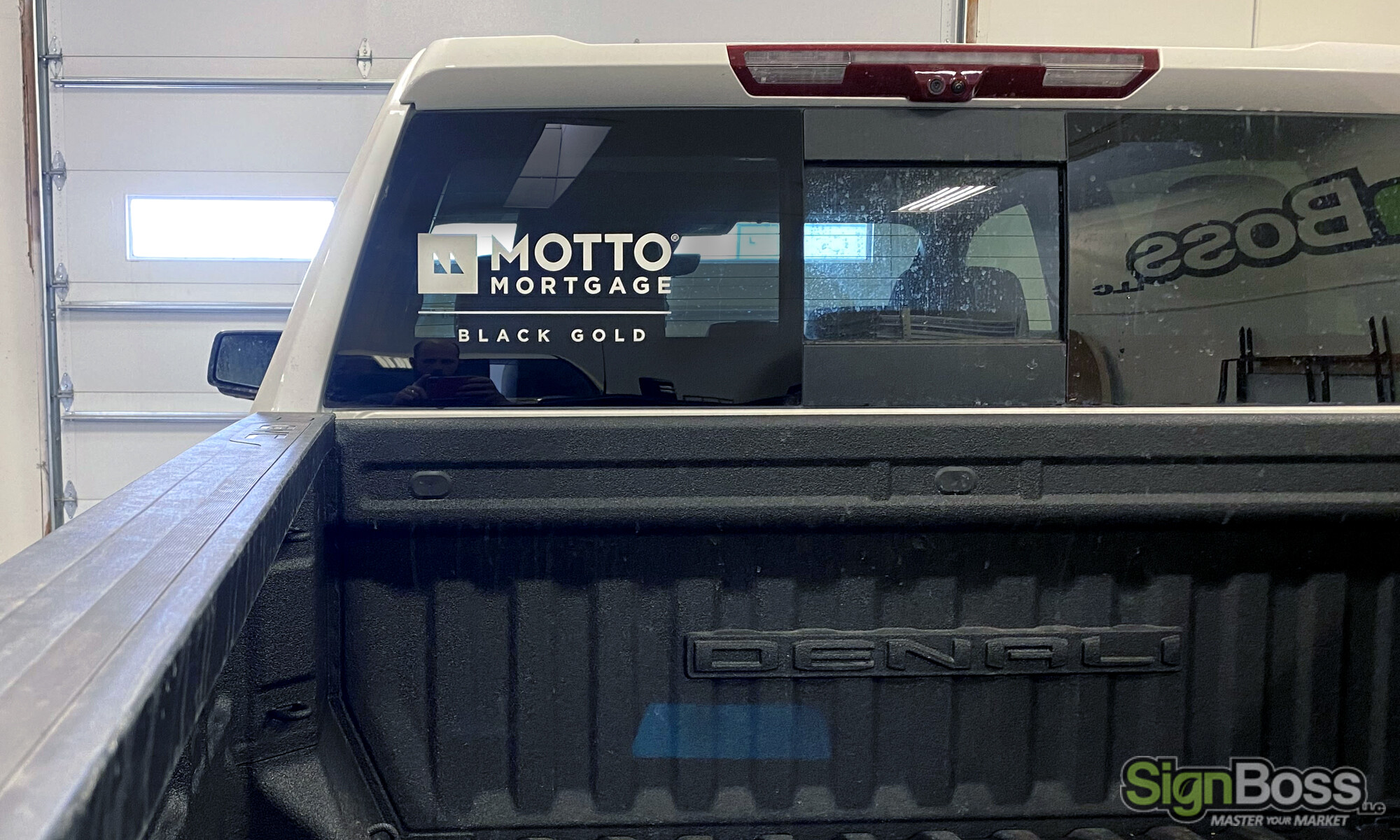 Starting a new business is not cheap. Many companies have already been operating out of spare bedrooms or garages before making the leap to a storefront or office. SignBoss wants to make the process as quick and easy on the budget as possible.
For starters, we provide each new business with a free logo design and a free set of business cards. Hitting the ground running has never been easier.
Next, we work with you on designing, producing, and installing budget-friendly signage solutions that accomplish anything from telling a brand story to advertising your presence in a new setting. We can work with franchise requirements, ad agency specs, and cocktail napkins showing your ideas for signage.
What to Do When You Need a Sign Combo for a Restaurant or Sign Package for Mortgage Companies in Gillette, WY
Connect with the specialists at SignBoss. We listen and work with you on putting together signage packages that save you money. Moreover, we help you differentiate between the necessary signage and the components that could wait until later. Best of all, we also handle all of the permitting processes and site surveys needed before we begin the manufacturing.
There is no reason to wait with opening a new company. Now is a great time to take advantage of the business-friendly climate. And, with the help of SignBoss, you will have signage that compares favorably to the products the "big guys" display. Contact us today to talk through your entrepreneurial signage needs!