The holidays are almost over, and the New Year is right around the corner. Now is a great time to think about the direction you want to take your business in 2019. You may want to keep things along the track you're following now. You may decide to totally revamp your business and recalibrate your branding. Either way, SignBoss is here to help.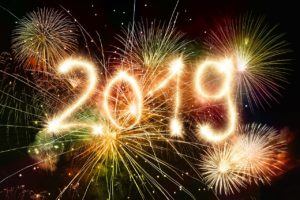 A New Year
2019 is your year. You're going to accomplish everything you want and we're here to help you do it. If you want to take your marketing to new heights, we have products that will help you do just that literally and figuratively. We have signage that can help you get your business noticed, that can help you announce new products or services, that will simply get your name in the heads of potential clients, or just to show off a brand new you.
If you're unsure of what your business will look like in 2019, we'll help you find out. Our design team is here to help you find the perfect look for every aspect of your marketing plan. We can help you design a logo that sums up your business and stands out from your competitors. We can help you design banners that will announce your grand opening. We'll even help with business cards and promotional materials that will get your name out there. And, of course, we can help you design signs that will turn heads and bring you business.
A Great Partner
At SignBoss, we're more than just a signage supplier. We help you market your business in the best ways possible. We want to help you make 2019 a stellar year for your business. And don't forget that signs are a great way to announce post-holiday sales and promotions. Contact our team to discuss how we can help you now and next year!
Happy Holidays!
Most importantly, make the rest of your 2018 count. Enjoy time with friends and loved ones. Enjoy good food and fun times. Make the holidays great and get yourself prepared for your best year yet (with a little help from SignBoss).
From our family here at SignBoss, we want to wish everyone in our community and beyond a very happy, safe holiday and a wonderful New Year!