COVID-19 is here for a while. This means that companies have to change the ways they do business. Having the technology necessary to keep workers and customers safe shows that your business is above the rest. With temperature-sensing kiosks in Gillette, WY, your company has the opportunity to demonstrate your understanding of corporate responsibility. Here is what you need to know.
Helping Consumers and Workers Follow National Health Guidelines is Easier Than Ever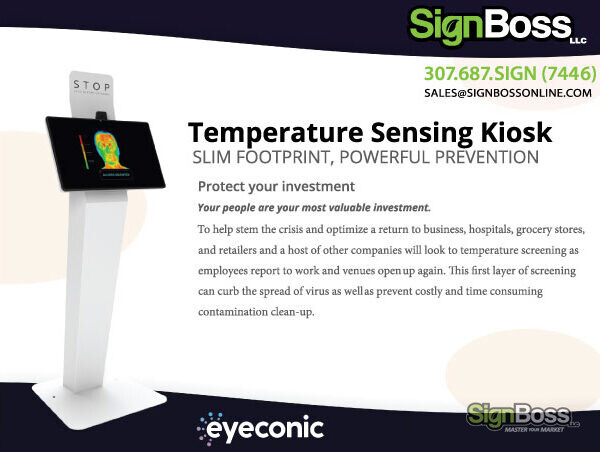 The temperature-sensing kiosks are convenient thermal units that eliminate the need for an employee to take the temperature of guests, patients, customers, and other workers. A floor stand allows for the right height mounting while a countertop stand makes the information easy to display immediately.
These products have the added advantage of alerting the customer that they may have a higher-than-normal temperature upon entering. There is no need for you or your staff members to have this conversation with individuals. As a result, it puts a stop to potentially embarrassing situations.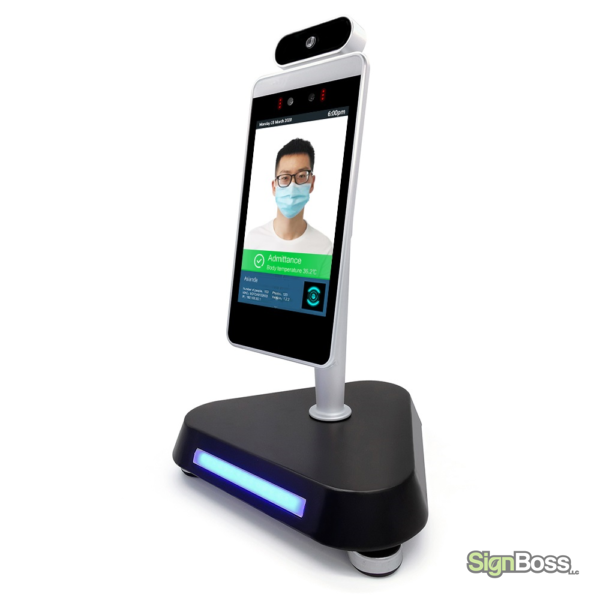 Some business clients may worry that these types of units are clunky and detract from an attractive interior décor. The opposite is the case. The design is sleek and aesthetic. If anything, it emphasizes the contemporary look and feel of your office, retail setting, or service environment. Moreover, the individual does not have to come too close but remains 20 to 40 inches away from the kiosk's camera, which is much more comfortable.
SignBoss is at the Forefront of Helping Businesses Stay Open and Keeping Everyone Safe
You already know our shop for providing signage to clients in the local business community. Now, we also work with innovative companies on giving you access to the most advanced technology that could be instrumental in keeping your store or office up and running. Because the kiosks are so easy to install, they will not interrupt your day-to-day operations.
They can also create the first layer of an effective screening policy that could stop COVID-19 and other viruses in their tracks. By keeping workers and customers protected, you may be able to save time and money on cleaning a setting that is found to be contaminated. Because so many companies have just gone through lengthy cleaning and disinfecting procedures, it makes sense to avoid redoing it in the future.
Find out More about Temperature Sensing Kiosks in Gillette, WY
Are you ready to present employees and customers with a strong policy that protects everyone who is doing business with you? Most companies have already drafted pandemic protocols that include the screening of anyone entering the space or interacting with workers and others.
You can now put it in effect with the temperature-sensing kiosk. One or more of these units work quickly, effectively, and are never away from their stations when a sudden rush of customers enters your location. Suitable for any business and service establishment, these kiosks are the logical next step in COVID-19 prevention.
Find out more about this technology and how we can help you get it now. Call today!