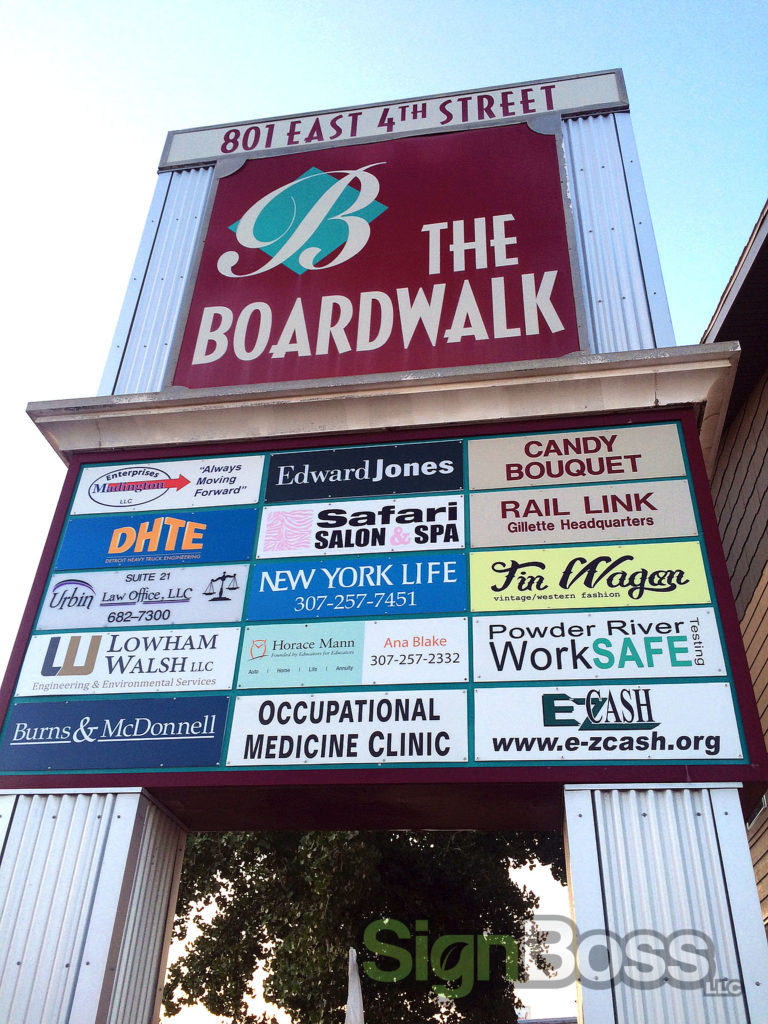 Your property is your biggest advantage. It puts you in the very specific place in your social circle. The specific value will define your business and personal goals. If your property worth is higher, your possibilities are higher as well. That is why you should apply some rules for increasing the property value. One of the best methods is putting highly visible signs and visual graphics. This kind of approach will certainly bring results. 
Defining the Message. 
Before putting a sign, you should define the message you want to send. Is your advantage some specific business approach? Are there innovations in the things you do? Answer these questions and you will get the very specific thing to pay attention to.
Sometimes, a research and an interview will be helpful, but, in most cases, you need to find something that really separates you from others. Presenting that idea through the sign and visual graphics will send a message to the audience. They will notice what your message is all about and what you have to offer to them. It is a crucial step for getting the right image. 
Keeping It Simple. 
Once you reveal the message you want to send, the next step is even more important. You should create the sign that is simple enough for everyone to understand. Clear lines, interesting shapes and short names will be effective. At the same time, you should pay attention to the colors and sizes, because you want something visible on the street.
When you create the specific sign, there is one more thing to do. It is putting off the additional signs around your property. Not only the signs at your property will increase the property value. Other signs will also accentuate the story. The street corner or the nearby road will be ideal for additional signs. Introduce your property even before the people come in front of the building. This way, you increase the value dramatically.
Finding Innovative Solutions.
If you wonder how to create and install the sign with the intention to increase the property value, there is a simple solution. Sign Boss will help you here. We offer the most innovative solutions when it comes to visual elements and our biggest concern is your success. With our team, you can be sure that your property gets a higher value. Contact us and discover a real secret of visual business. We are here to make your ideas possible.