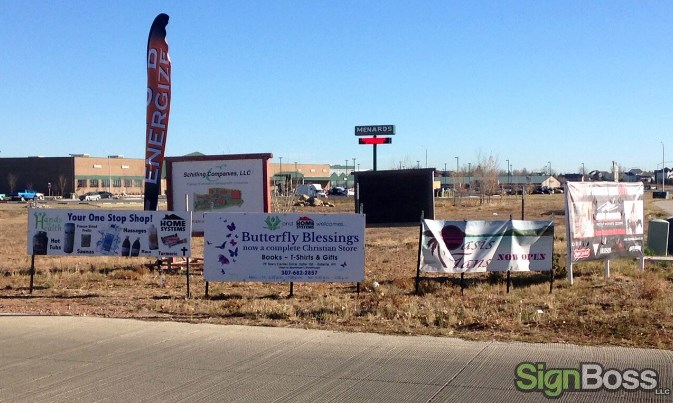 Any seasoned business owner will tell you that when it comes to marketing, one has to be constantly looking ahead if they hope to handle whatever trends may come along. This situation also applies to the changing seasons since they tend to have an impact on the attitudes and purchasing habits of customers. As a result, it is important for managers to prepare before each upcoming season.
According to marketing experts, customers tend to embrace different seasons in different ways, and this behavior often has an effect on how and where they shop. For instance, once summer arrives, most people usually want to be out and about soaking in the sun and enjoying a wide range of activities. The good thing is that with the right kind of business signage preparation, you can make huge profits during this particular period.
Get Your Signs Ready
During the summer, it is essential that you capitalize on the active nature of the public by increasing your brand awareness through proper signage preparations. With that said, the following are a few pointers on how you can get your signs ready for the summer:
Appreciate the Warm Weather
One of the most obvious facts about summer is the heat. This is why you should ensure that your signs can withstand the increased temperatures during this period. Some of the ways you can do this include upgrading your signage material, changing its colors, adding a special heat and dust resistant coating, or simply having your signs moved to a shaded area where they can still be seen easily.
Location and Appearance
Another good thing about summer is that once the heat comes, people get the perfect opportunity to go outside. As a result, they will most likely be able to spot your business signage. However, this can only happen if you place them in the right spot, use the right materials, and use colors that can attract people easily.
So, before the summer fully settles in, make sure your signage is where it needs to be and has an appealing look.
Repairs and Maintenance
Even though this should go without saying, it is important that you make any necessary repairs on your signage and ensure that you have done all the maintenance checks before the summer fully settles. This is particularly important since you wouldn't want people to see your signs in poor state.
Call the Pros
Now that you know how you can get your signs ready for the summer, the next thing you need is to call a reliable signage company to help you with the preparations. Contact Sign Boss today!