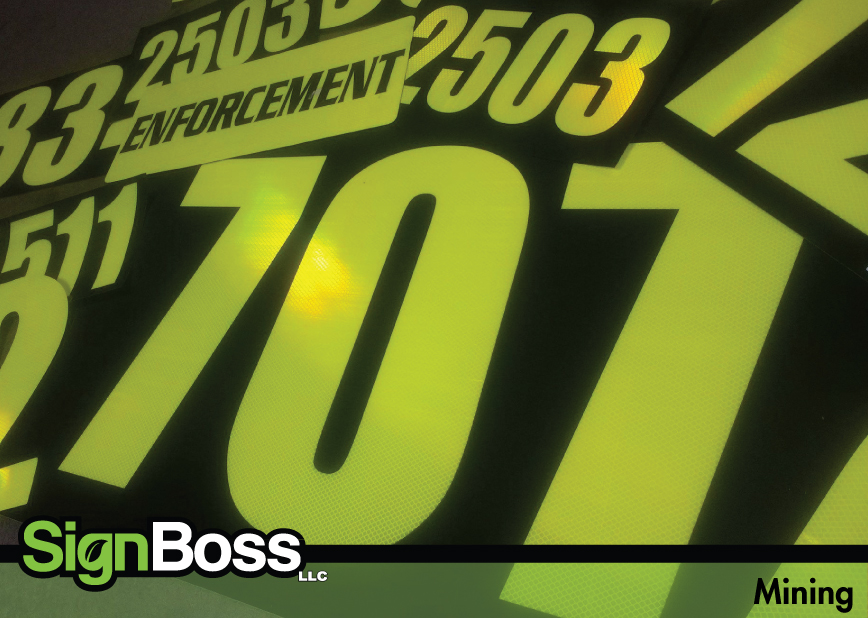 With the top 10 producing mines located in the Powder River Basin, Wyoming is the nation's leading coal producer, providing almost half of our nation's coal.
Wyoming coal is shipped out of Wyoming for use in 28 states, from Oregon and Washington on the Pacific coast, to New York and Maryland on the Atlantic coast. It is sub-bituminous, which makes it an attractive choice for power plants.
But, as we all know, coal mining is a very dangerous job; the list of mining disasters over the past is a very long one.
In the US alone, almost 100,000 coal miners were killed in accidents in the past century. The reasons were mostly mine wall failures and vehicle collisions, suffocation, rock bursts and gas explosions.
To minimize mine accidents, miners need to be continuously reminded of possible hazardous situations. All mining sites need to have correct and appropriate safety signage to encourage a safe working environment.
Mining signage includes warning signs, danger signs, and information signs.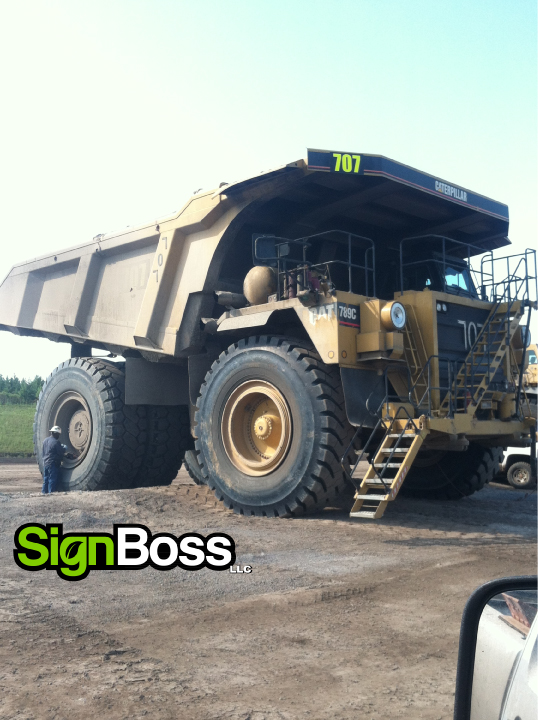 Mine Safety Signs – High-vis Numbers
At Sign Boss, one of our goals is to promote safe working conditions and ensure quality safety signage. These signs must be highly visible to display critical information, warning, and direction to prevent injuries, accidents, and even death.
Our high-visibility reflective numbers are manufactured from top quality materials and are guaranteed to withstand harsh conditions. They are also visible from all angles in poor light.
We started selling them to our local mines, and then other out-of-state mines saw them and wanted to use them. Coal mines are incredibly dark, and these high-vis numbers help miners identify the vehicles.
One of the miners told us a story about how he and his team workers were in a life and death situation, and they were able to see the contact number on the vehicle and call for help.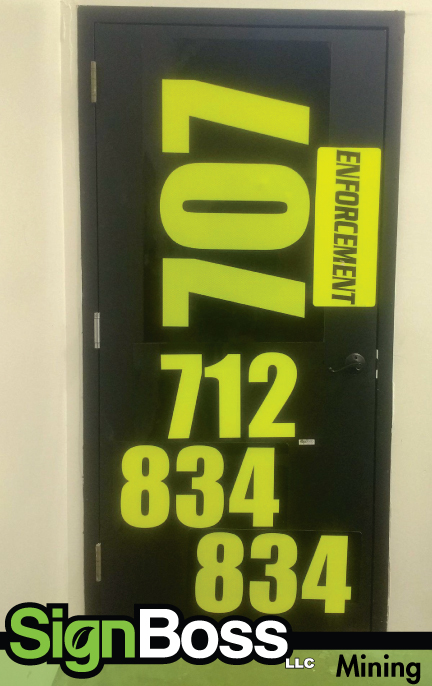 Sign Boss Has You Covered
Few work environments are as hazardous or have such a history of heavy accidents as coal mines. To run a successful mining operation, it's crucial to put safety first.
Sign Boss understands the needs of the mining industries. Our high-vis numbers were developed primarily for the mining industry in Wyoming and now have been spreading to other states as well. We can provide you with complete solutions already on file, or we can create one to fit your needs.
We also offer a vast selection of fire safety signs, first aid signs, and emergency exit signs for all kinds of workplace environments.
Don't risk your mine safety with inferior high-vis signage. Keep your workers safe and informed.