Have you been to the Hems & Gems Thrift Store yet? Located at 201 West Lakeway Road, it is the brainchild of Heather Voigt. As a caseworker for adults and young adults with special needs, she knew that getting and keeping a job for this demographic is tough. So, she decided to found a store as an employment opportunity. SignBoss was honored to partner with her and provide the shop with a free new logo and business cards in Gillette, WY.
The Hems & Gems Thrift Store Introduces Itself to the Community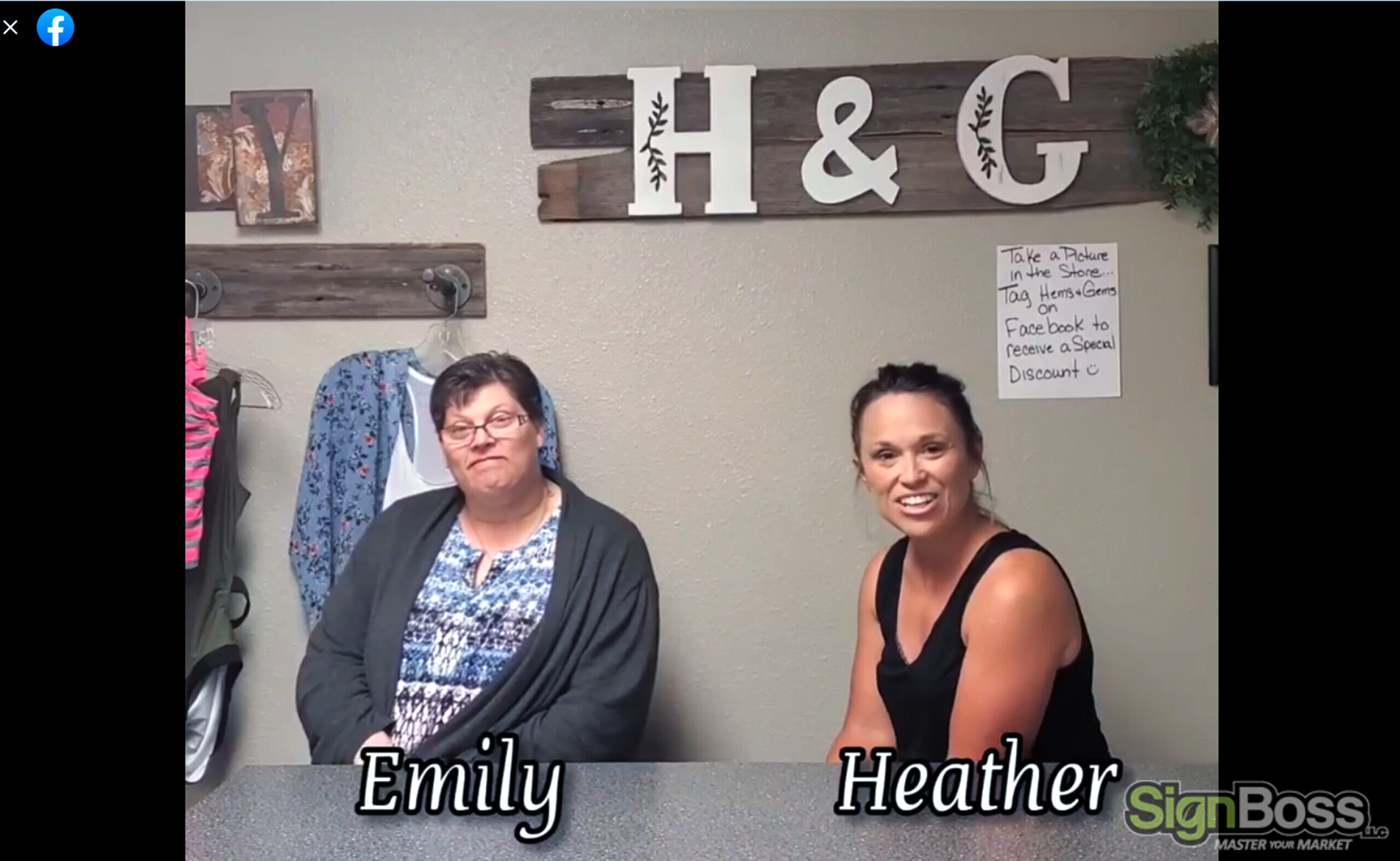 When Heather and her associates began collecting donations that would become the backbone of her thrift store, she knew she needed an official face for the community. This need became more urgent when she began hiring employees with special needs.
When she approached SignBoss to take advantage of the free logo and business cards bundle for new businesses, we were enthusiastic about helping. Our specialists sat down with Heather to understand her business plan, the location, and the unique challenges the store faces. With this information, we were able to propose the look and feel of the logo.
Colors and Fonts Combine with a Unique Graphic to Create the Corporate Persona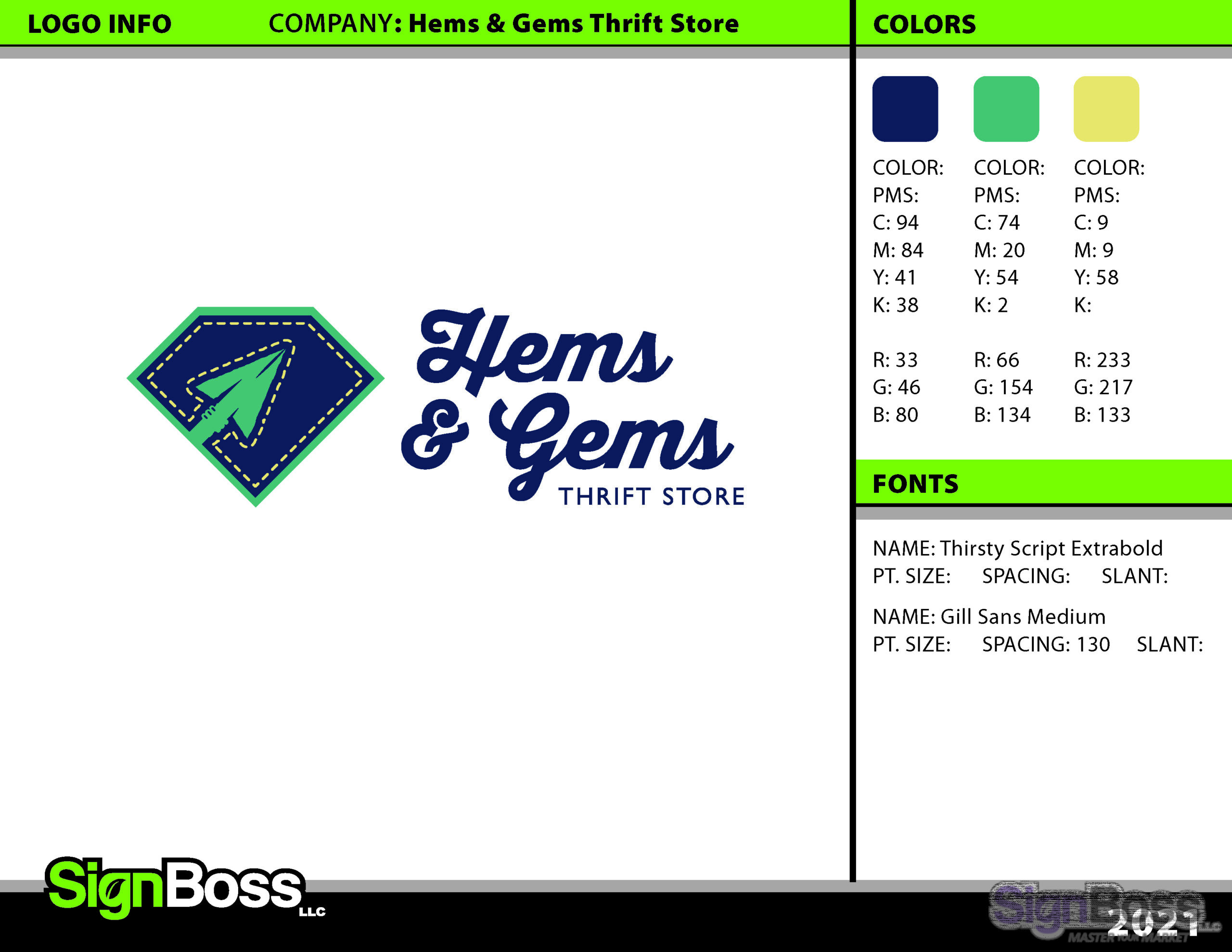 We recommended a corporate color palette consisting of three PMS tones. They are soft colors to represent the humanitarian nature of the business. To underscore the thrift experience, our graphic artist suggested a retro or vintage feel to the overall design.
It looks like a patch with hems and is shaped like a diamond to represent the aspects of the store's name. We placed an arrow inside the mark to show the tenacity and fierceness that it takes to live a full life with special needs.
When it came down to the business cards, we incorporated the "Buy 9 Get 1 Free" message in the form of punches. Therefore, customers are sure to hold on to the cards that beautifully represent the colors, logo, and font selection.
Looking Forward to Advertising and Brand Building
The thrift store is situated centralized in a strip mall's entryway. In the future, Heather intends to order some window graphics that advertise to shoppers who are already in the complex but headed to other venues. Moreover, we want to update her tenant space on the roadside pylon sign with a brand-centric display.
Are You Ready to Take Advantage of the Offer of a Free New Logo and Business Cards in Gillette, WY?
Our shop is committed to helping new business owners get off on the right foot. Moreover, we welcome the opportunity to introduce your new venture to the local community and beyond. A fresh, customized logo is a fantastic introduction and becomes the face of your company. Because it transfers so quickly to a business card, you have the advantage of turning it into an ad that you hand out.
While it is always helpful when clients have some ideas of what they want a logo to look like, it is unnecessary. We gladly sit down with you and create something unique and new from the ground up. SignBoss works with the business communities in and around Gillette, Casper, Buffalo, Sheridan, and other areas of Wyoming.
Call us at 307-687-SIGN (7446) today!