A well-designed signage system is essential if you want to make a positive impact. Still, most of the times a nice conception isn't enough. To embrace better results, you need to make some adjustments.
When it comes to exposing your brand and products and making them noticeable for the rest of the world, placement is extremely important. Of course, there are several other techniques that can improve your signage's impact, but the fastest way is through a diversified, reachable and expanded signage placement.
In the following, we will explain this concept and present you great spots to extend your message using signs and graphics.
Crowded Places
Every store that is located in a city center or a very crowded spot pays a very big rent. However, despite the huge costs, the demand for such places is still incredibly high. Why? Simply because those stores have the best brand exposure and benefit from a rich clientele. Even if your business is not located near a major point of interest, you can still take advantage of this "urban cluster". All you need to do is place your signage in such a place and install it in a noticeable spot, for all passers to see.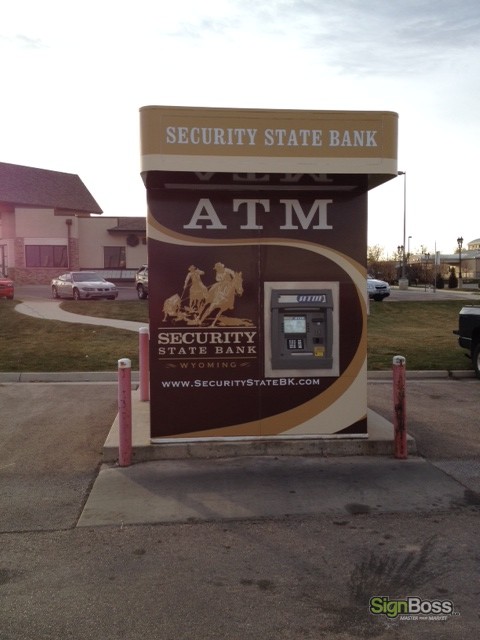 On Automobiles
There are plenty of public transportation/service providing vehicles circling the city all day long. Even though they have another purpose, these vehicles have plenty of free space on their body – space that can be used for advertising purposes. A lot of transportation companies encourage this practice and even offer payment plans. If you place your signage on automobiles, you will be certain that your message is going to be spread around the city and that anybody who is waiting for the bus or walks by will be able to see it.
Indoors
People are always moving; it seems like they always have a place they need to be. Thousands of people every day visit many institutions and banks. You can take full advantage of that.
A signage placed in a strategic indoor location can do wonders since the visibility will be higher. When you place an outdoor/automobile sign, people will only see it in passing. However, when indoor, people are either waiting in a line, going up and down in the elevator or performing other activity that requires them to be stationary. That's why an indoor sign will grant you an increased exposure, for the simple fact that it can be "admired" for a longer period of time.
Benefit From the Best Exposure
Having a well-developed design and a proper placement is exactly what you need if you want to increase your brand's value. At Sign Boss, we constantly improve our services and try to deliver the best signage systems for our customers. Contact us today to spread your message and take your brand to a whole new level.