In the last few years, the business environment across the world has become increasingly competitive. Before, customers had limited options concerning the type of products to buy any number of businesses to purchase from. Today, they have a wide range of options. For this reason, business owners have to make a deliberate effort to attract and retain the attention of potential customers.
One of the proven ways to get your business noticed is using marketing inflatables. This article provides valuable information on the types of inflatables and their benefits.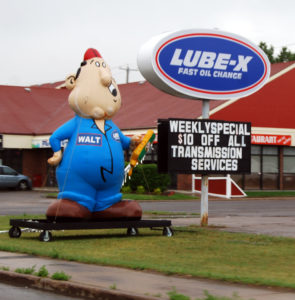 Types of Marketing Inflatables
Cold air inflatables:

The most popular and common types of inflatables available in the market. They're very durable and provide businesses with great value for money.
One of the advantages of this type of advertising technique is that they're absolutely customizable and can be transformed into various designs and shapes.
Point of purchase (POP) inflatables

: These inflatables are usually sealed and ought to be purchased in large amounts in order to enjoy economies of scale. Made using polyvinylchloride material, they're suitable for use during short-term marketing campaigns.

Helium inflatables

: They're ideal for use in events that need high-flying promotional materials. Most of them can fly as high as a hundred and fifty (150) feet above the ground. Even though they can be used indoors, they're more suitable for outside use.
However, a small puncture, rip or tear can do lots of damage.
Sealed air inflatables

: They usually assume standard shapes such as race arches and dome-shaped tents. They aren't as customizable as other types of inflatables. These inflatables are suitable for use in the areas that aren't served by the power supply. You can use them during obstacle course-runs, mud-runs or in other events where it would be difficult to obtain electric power from generators.
Benefits of Marketing Inflatables
Memorable

: The greatest benefit of marketing using inflatables is the long-lasting effect they have on consumers. When a promotion has a great visual impact, the possibility of a consumer to remember the brand is higher.

Quick set-up

: Inflatables aren't only portable, but also easy to use. You only need to find a suitable location, set them up and tie the straps, and you'll be good to go. You can make a significant impact just a few minutes after setup.

Great visibility

: Large promotional inflatables can be spotted from afar with great ease. Additionally, they quickly turn into locations that people would refer to when giving directions.

Suitable for repeated use

: When you place an order for marketing inflatables, you would be technically ordering for several years of supplies. You can make use of them at different times and in different locations as well. This makes them exceptional cost-saving tools for business owners. When not in use, the inflatables can be deflated and stored in small storage spaces.

Effective and affordable

: You won't believe how affordable they are, particularly when compared to costs of other forms of advertising. Additionally, maintenance costs are low.
Why You Should Contact Sign Boss
Inflatables are an effective marketing investment that can create an exceptional image of your business. They can make the name and logo of your business remain in potential customers' minds several months or years after the end of your event.
If you need outstanding marketing inflatables, get in touch with Sign Boss. They'll certainly give your business value for money.