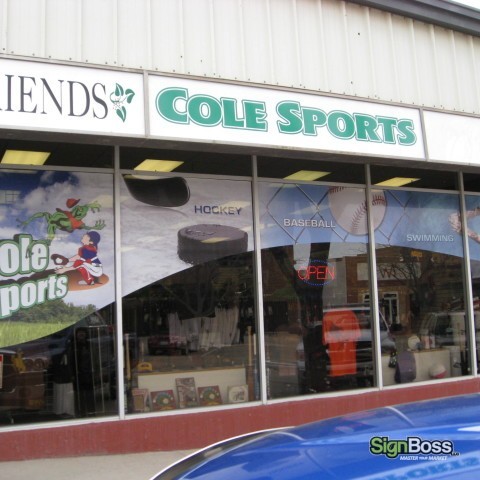 Signage serves a crucial role in your business. It attracts customers to your entity and informs them on what you offer. That is why you cannot afford to set up poorly done signage. An excellent sign attracts as many clients as possible. Well, how do you gain the most exposure using signage?
The Sign Itself 
Quality is everything. If you believe you cannot come up with a high-quality signage, it would be prudent to seek professional assistance with that. You will not regret it.
It is advisable that you go for modern signage. They are more appealing than ordinary signs. Use window graphics, 3D lettering, colored panels, LED and the like. You can also go for customized signs that make your business stand out from the others around you. 
Design and Wording
Choose a design that is not too sophisticated for people to understand. Go for simple designs because they don't discourage people from reading or comprehending business signs.
Remember to use appealing colors on your signs. The background color should contrast with the foreground for proper visibility. 
Wording regards the message in your sign. Use simple words, be precise and you can be sure customers will understand what you are communicating. Too many words on a signage distract people's attention from the sign, therefore, losing interest in your business. 
Visibility
Adhering to simple designs with comprehendible few words is not all. Check the font you are using. It should be easy to read not the flowery or ornamental type. The font should be big enough to prevent customers from straining to read. Besides, make sure that your signs are easy to see from a distance.
Small signs are easily ignored thus boost their visibility by making them larger. 
Visibility also involves signage placement. Where have you mounted signs in your business? Are they easy to spot? Are they at a comfortable enough height for customers to see? Avoid placing signage at an area with obstacles. Install it at a place that most people are likely to pass when it is an outdoor signage. 
Material 
To stand out from the crowd, you need high-quality material. Consider vinyl signage. It has a contemporary look, is durable and easy to use.
Digital printing instead of vinyl is also a good choice. Panels are the suitable material for signage as well. Today, you can get colored panels, which add beauty to your premise. 
In summary, signage offers your business exposure through:
The sign itself

Design 

The message

Material and 

Visibility 
If you seek to gain the most exposure with signage, Sign Boss is at your service. Contact us for top-notch signage services.