Athletes are always looking for sources of motivation to push them to do a few more reps to work a little harder. This can take the form of inspirational quotes or by following the example of those who came before them. Post 42 American Legion Baseball chose to spark youngsters while honoring past athletes by creating a Hall of Fame. A Hall of Fame is only effective if it is highly visible. So, the American Legion contacted the friendly professionals at SignBoss for dimensional letters and metal plaques in Gillette WY.
Who Are the Gillette Roughriders?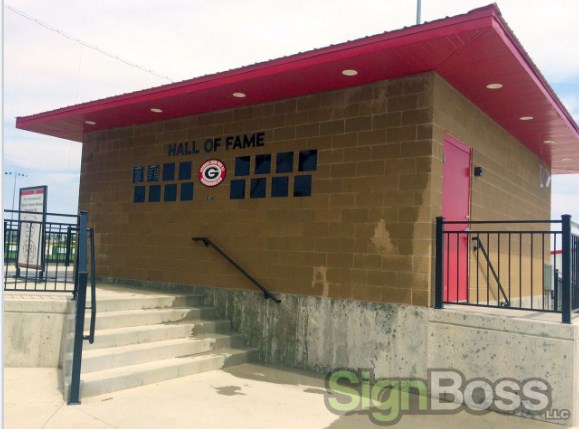 Since 1948, Post 42 American Legion Baseball has been played in Gillette, Wyoming. In its first year, the program went 0-7. Since then, the program has grown to be one of the best in the nation by providing young people with the chance to play baseball for nearly seven decades. They pride themselves on producing young men of great character both on and off the field. The Roughriders play at Hladky Memorial Stadium, which is located on East Longmont. Last year, they were among the top sixteen teams in the nation.
When such an important organization for the area came to us for dimensional letters and metal plaques in Gillette WY, we were more than happy to help out. They wanted a way to honor their top players from years past as well as to provide some inspiration for current players. Fortunately, we knew just what to do.
What We Did for the American Legion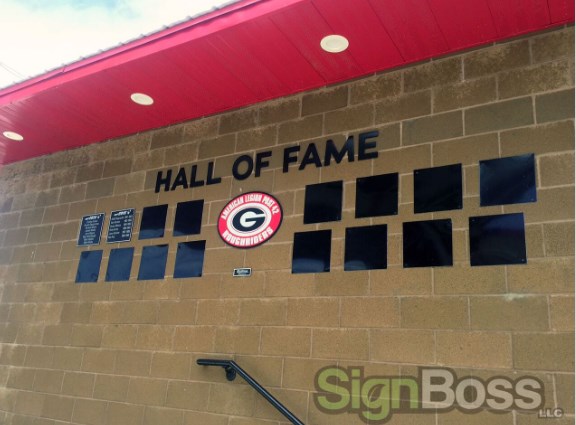 Our first step was to meet with the client to discuss what they had in mind for their project and to perform a site survey to see where the markers would be installed. Based on their vision, we recommended plaques and dimensional letters. Once they approved the art proofs we supplied them with, we got down to work.
Both the plaques and letters are made of durable materials. For the hall of fame plaques and the American Legion Post 42 Roughriders logo plaque, we applied digitally printed vinyl. We then worked with their schedule to install the new signage. Each element was stud/silicone mounted into the brick for a firm hold. We also added extra black squares for future years to give the young men a goal to visualize. In the end, the client was completely satisfied with the work we did. We hit another one out of the park.
We Have Solutions for Any Industry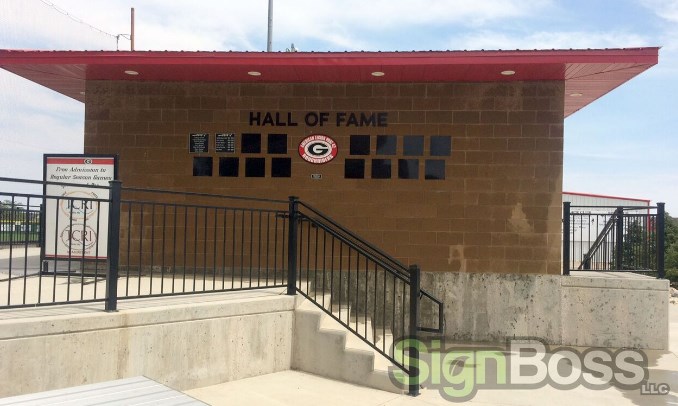 We design, manufacture, install, maintain, and repair signage for organizations throughout Casper, Buffalo, Gillette, Douglas, and Sheridan, Wyoming. Customers keep turning to us because
We have a showroom open to the public
We are owned and operated locally
We ship to wherever you are
We are 3M Certified Installers
We have a creative and friendly team of signage professionals
And several other reasons!
If you are interested in metal plaques and dimensional letters for your enterprise, contact SignBoss today for a free consultation and quote. We have solutions that are custom tailored to suit your business's needs.