Last year was tough for businesses. Some companies closed their doors in 2020. However, more and more people in our small community take the lemons handed to them and turn them into lemonade. The year 2021 has started with a boom of small business startups and entrepreneur launches. And we are right here to help with a free logo design and 250 business cards in Gillette, WY.
SignBoss Supports the Local Business Community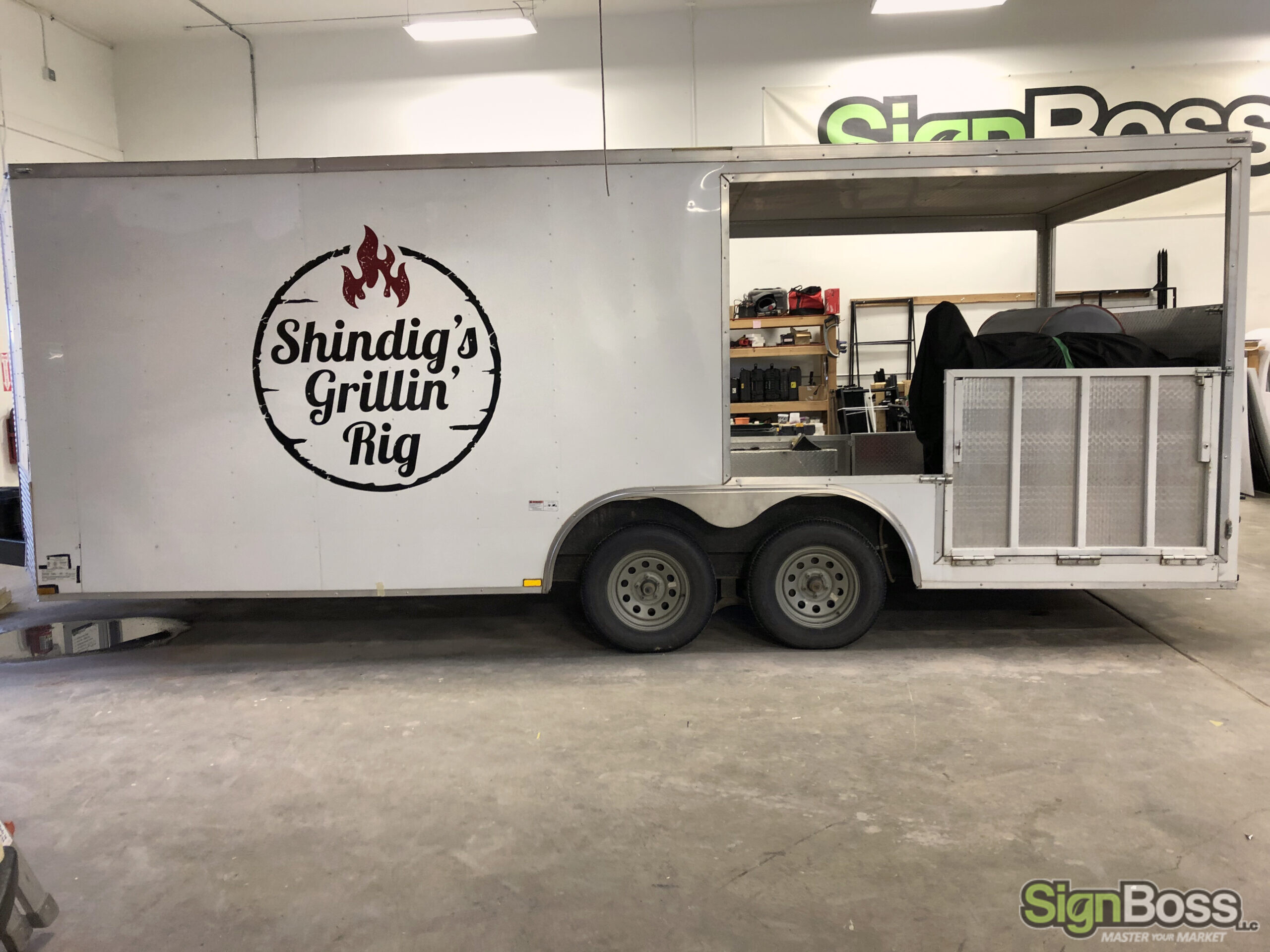 You already know us as the company that designs, produces, and installs all types of interior and exterior signs. That said, we are also an intricate part of the local community. This is why, here at SignBoss, we love seeing locals taking the initiative to start a new business.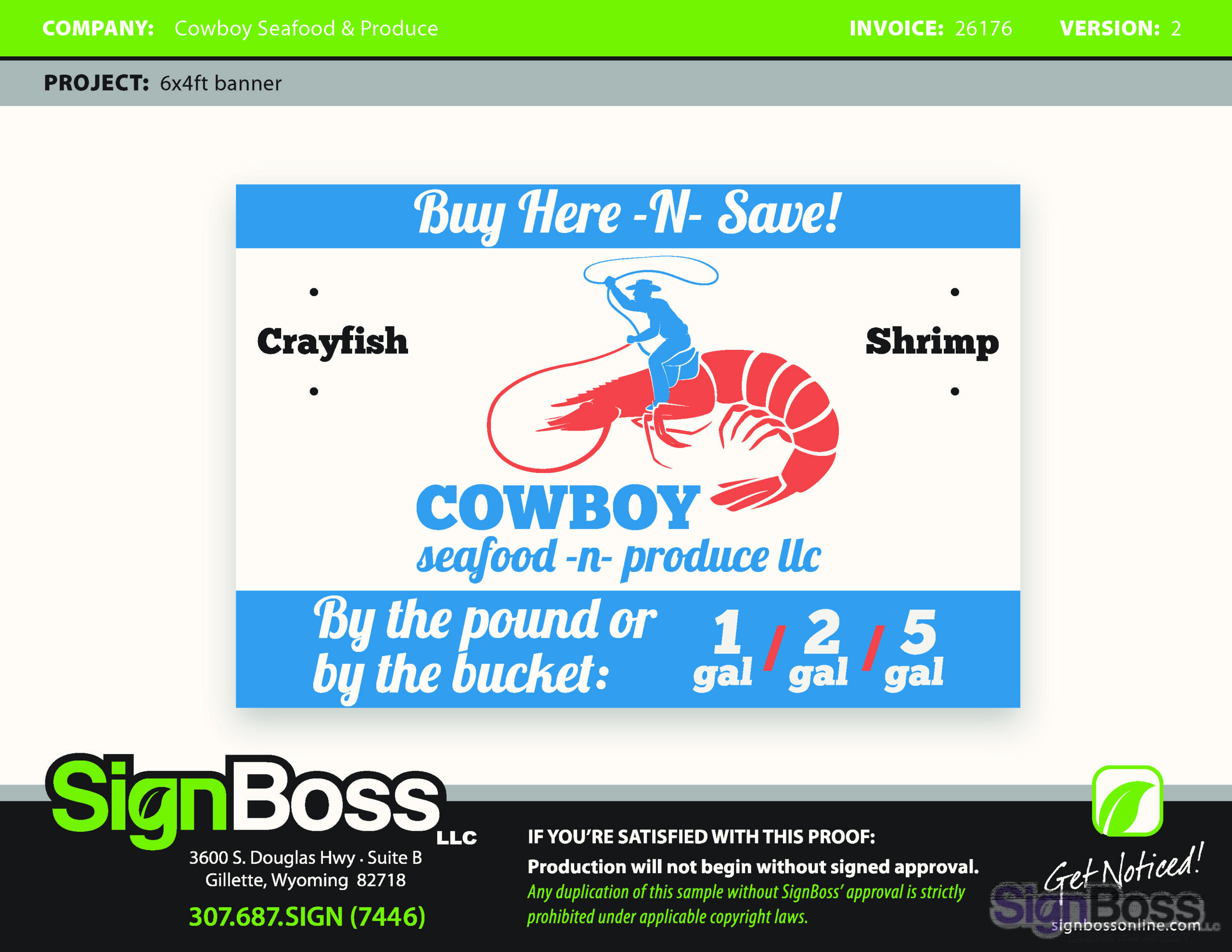 To show our support, our sign shop offers free, professional logo design along with a beginner's order of 250 business cards. These are not cookie-cutter logos. Instead, our graphic artist meets with the business owner, helps them sort out their goals, identifies the market niche and target audience, and visualizes a brand strategy.
This is the launching pad for the design of a unique logo that encapsulates your brand message. (Of course, if you find that you need storefront signage, roadside banners, window displays, vehicle graphics, or something else, we can help with that, too.)
Would You Like Free Logo Design and 250 Business Cards in Gillette WY? These Business Owners Did!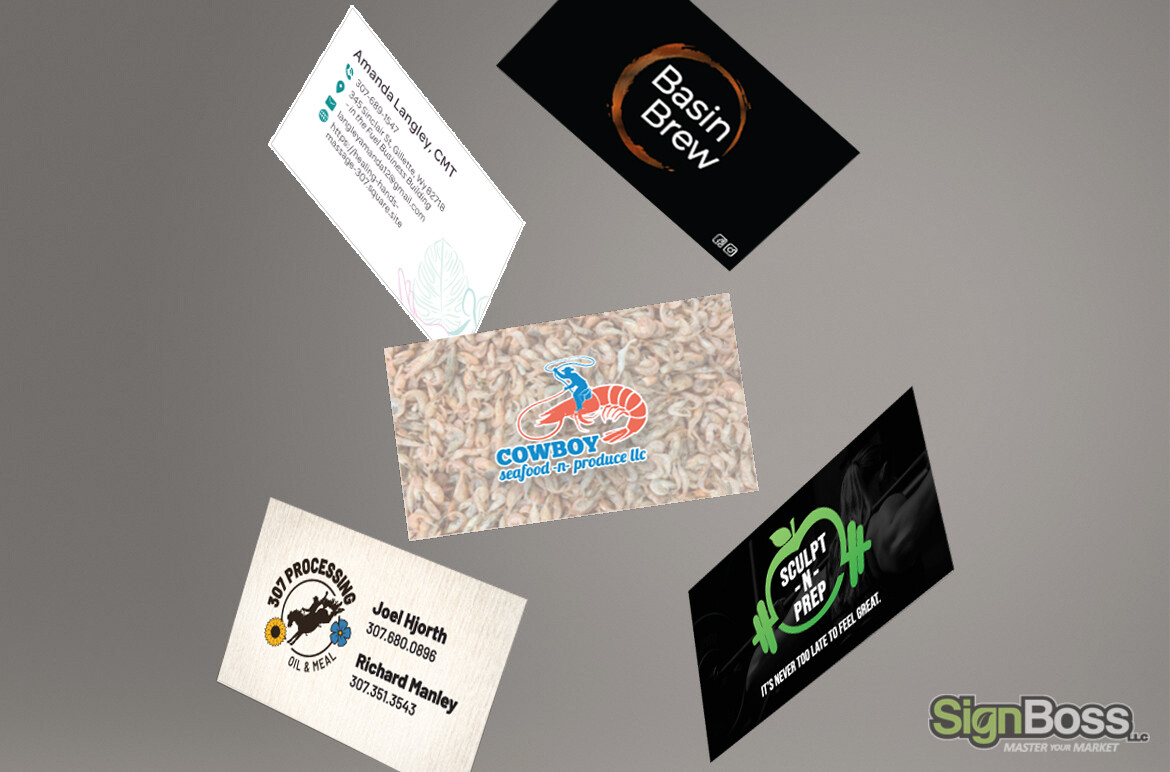 This free offer is so valuable that we see a few entrepreneurs every week who are ready to follow their dreams and open up a new shop, repair service, or food truck.
Cowboy Seafood & Produce. Todd Eberhardy envisioned a trailer setup that would allow him to travel to the coasts and bring fresh seafood back to Gillette's residents. We did a six-foot by four-foot banner for the new business.
Basin Brew. In the past, Kali managed a coffee shop. Now, she has opened her own drive-thru coffee kiosk, where she serves unique craft brews in front of Gillette Theatres. SignBoss helped with menu boards and building signage.
Shindig's Grillin' Rig. This family food truck business serves everything from burgers and brats to pulled pork and brisket. A loyal following has developed on Facebook to keep tabs on where the rig is serving. We helped with a highly visible vehicle graphic.
Healing Hands Massage. Amanda Langley is located in the Energy Capital Economic Development Center. As an upcoming Certified Massage Therapist, she wants to put her holistic approach to good use.
Sculpt-N-Prep. This entrepreneur has boiled down the formula for looking good and being healthy. Personal fitness has never been more accessible. Moreover, the personalized meal plan does not hurt, either.
307 Processing. Joel Hjorth got together some partners and bought seed oil processing equipment. By processing sunflower and flax seed, they are providing oil and meal to benefit the cattle ranchers.
They all took us up on our offer. Is it not time that you do the same? Contact us today to get your free logo design and 250 business cards in Gillette, WY.