Today, there are dozens of ways to advertise your business. You could add some letters to the outside of your business, install a monument sign, or use some banners on the exterior of your business. Or you could invest in some wraps and graphics for your company vehicles.
Designed to provide more visibility for your company, wraps and graphics are ideal for fast-growing businesses who insist on the best.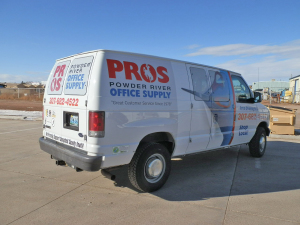 Why Choose Wraps and Graphics?
While wraps and graphics are incredibly common, lots of companies don't understand their benefits. The truth is, though that graphics and vinyl wraps can make a big difference in your company's visibility. Here's how:
Graphics Are Always Working. Unlike a sandwich board sign, which is moved in and out, or a newspaper or social media advertisement, which only some users will see, graphics are always at work. If you invest in vehicle graphics, for example, they'll be at work when your car is driving, parked or at a gas station. This sets graphics apart from virtually any other type of advertising and makes them especially valuable.

Graphics are Highly Unique. With few exceptions, people don't necessarily stop to gawk at business signs. When it comes to graphics, though, things are a bit different. Because graphics can be manipulated to fit your company's unique design specifications, preferences and colors, they're ideal for catching your customers' attention and keeping it.

Graphics are Informative. While a typical sign is limited in the amount of information it can offer, there's virtually no limit to how much information a wrap or graphic can offer. Include your company's name, phone number or tag line, as well as your company's colors and philosophy.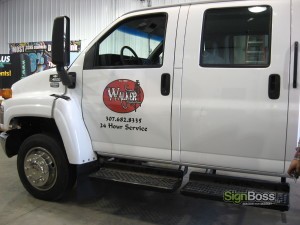 Get Your Wraps and Graphics Today
If you're ready to invest in fleet graphics, car wraps, window graphics or vinyl wraps, click on the link below or call us at 307-687-7446!