At SignBoss, we love to help organizations that benefit our community. So, when Ellen Lesher at the local Buckles and Boots 4-H Club got in touch with us, we wanted to make sure that we delivered the best products possible.
About the Client
The 4-H club began in the early 1900's as a way to get children living in rural areas acquainted with the newest developments in agriculture. The clubs would provide hands-on learning for children, giving them experience with the latest agricultural technology and methods. Since then, 4-H clubs can be found all over the world. 4-H has grown from a resource for children in rural areas to a resource for children anywhere. The hands-on nature of the original 4-H clubs remains. Alongside agricultural studies, children learn about robotics, animal sciences, computer science and a number of other subjects. The local Buckles and Boots 4-H club does all of this for local kids. So, we wanted to make sure that we did everything we could to get them the best products.
The Job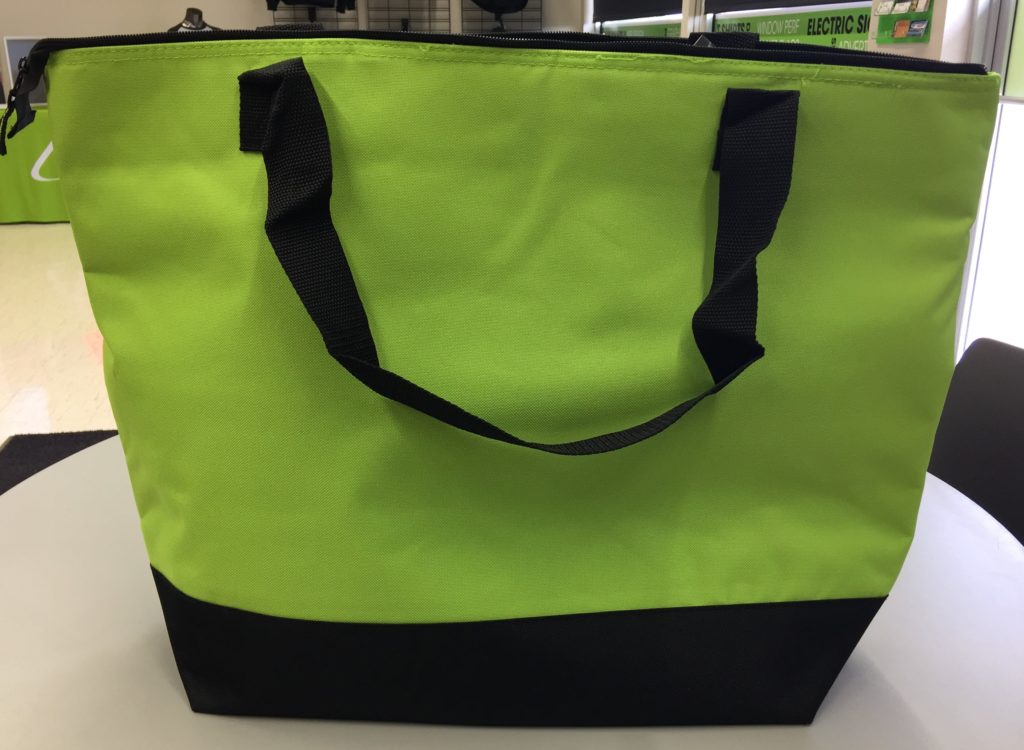 Ellen Lesher found us while driving by our shop in Gillette, Wyoming. She needed promotional products that she could hand out to individuals who purchased tickets to a local 4-H event. She spoke with our salesperson, Mariah, and discussed what type of products she was looking for. Ellen decided to go with insulated cooler tote bags that are great for keeping groceries cold while you transport them home. She wanted the bags to include a special message: "Thank You! Buckles and Boots 4-H Club."
It took some time, but we made sure that we got the project done as quickly as possible. The entire process took about three weeks. This included different estimates as we worked on the designs that suited the totes best. Our graphic designer Ruth worked hard to ensure that the fonts that went on the bag were suited to the messaging and the purpose. Once we had the right designs we got the bags, applied the graphics and shipped them out to the client.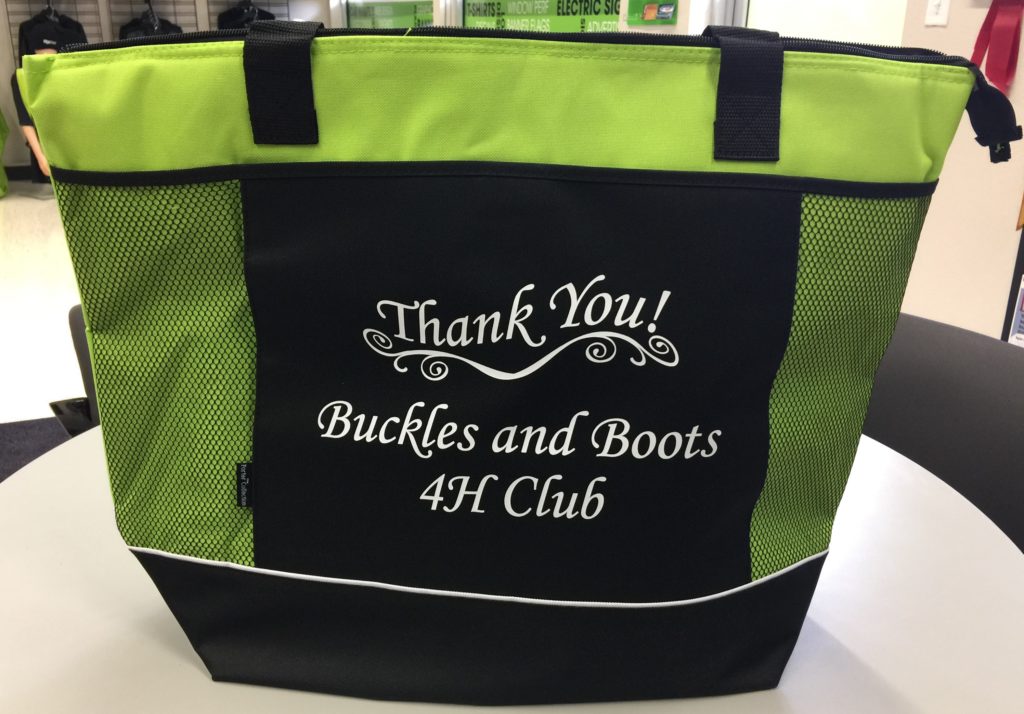 Ellen was thrilled with the final product. The font was perfect and the size of the totes made them a very practical thank you gift that would make sure people knew the Buckles and Boots 4-H Club was grateful for their contributions.
Promotional Products for You
If you're interested in promotional products like totes, contact our team today to figure out what would work best for your purposes.