Gillette Riders baseball is a must around here and their games at Roughrider Field are well attended. The Varsity team plays right around 80 games in the summer. Most importantly, they routinely face stiff competition but manage to bring home plenty of wins. To give fans and players a big welcome to the field, our shop put together custom chain link fence banners in Gillette, WY.
Chain Link Banners are Ideal for Windy Places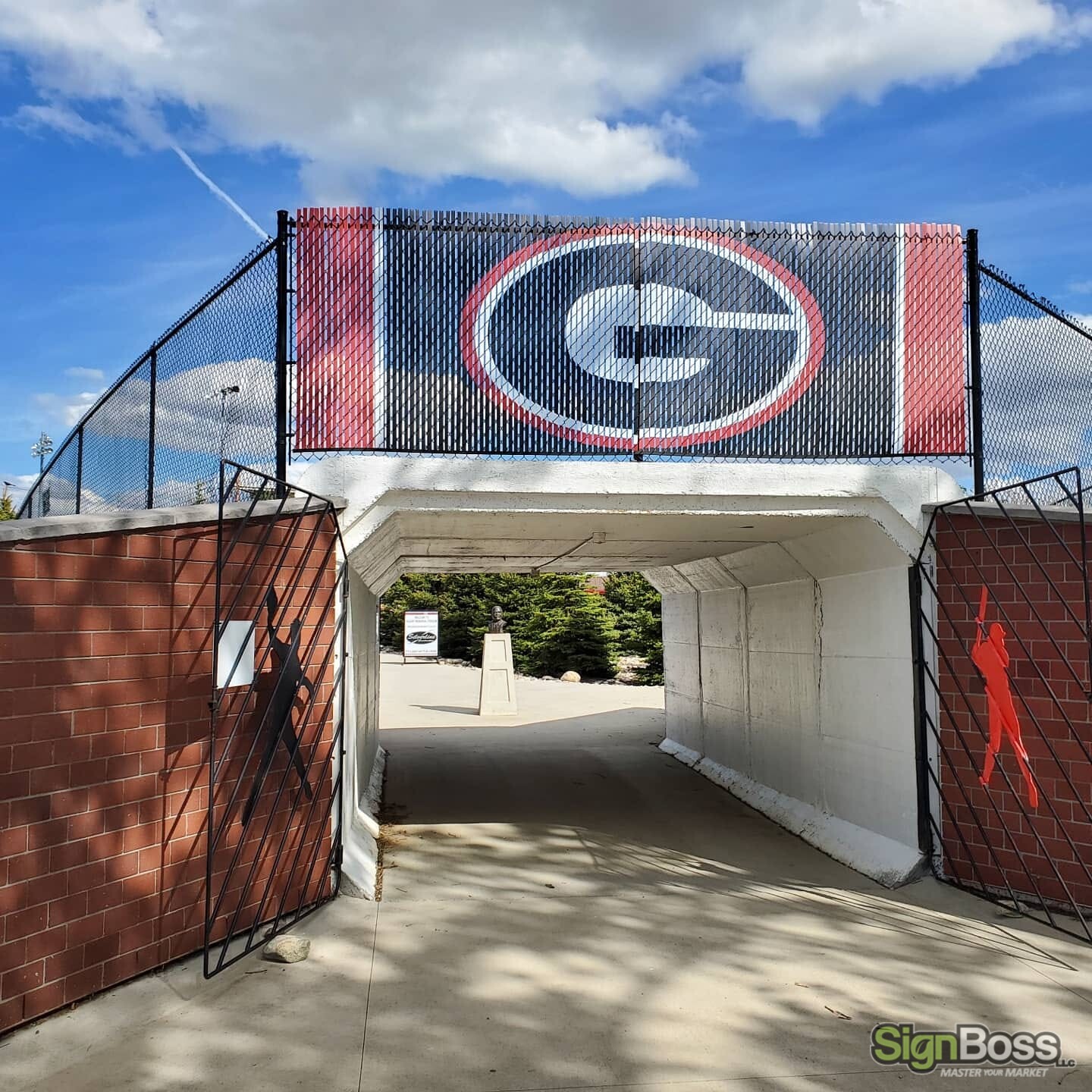 Chain link fences are durable. Because Gillette has strong winds, any banners that you order for them should be as well. This is where our custom chain link fence banners shine.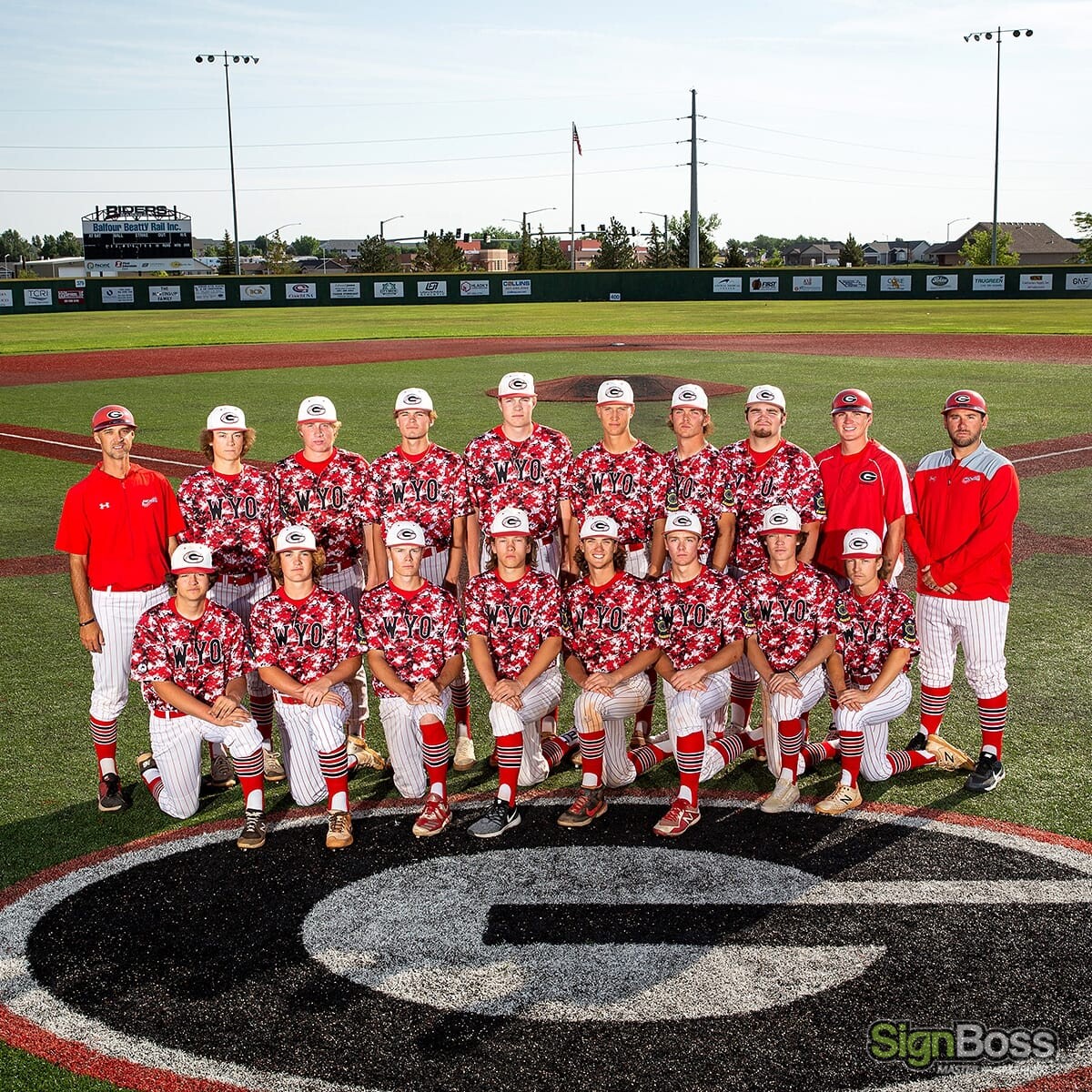 Plastic inserts. Unlike a solid vinyl banner, the chain link banner consists of multiple imprinted plastic inserts. Since they each attach directly to the fencing, the wind will not dislodge them. As a result, this product option is far more cost-effective than other fence panels that might rip in the wind.
Design freedom. For the team, we put together a product that features the unique colors and logo of the Gillette Riders. However, you might choose something different. Perhaps you want to advertise a product or show off your corporate persona. For homes, we can also put together privacy products.
Expert installation. The corrugated plastic we use allows our specialists to install the fencing treatment at your convenience. It results in a product that creates the visual illusion of continuity of a symbol, name, or product.
When it gets windy, the team does not have to worry about having any rips in the sign. Instead, the air passes right through the chain links.
Other Outdoor Banners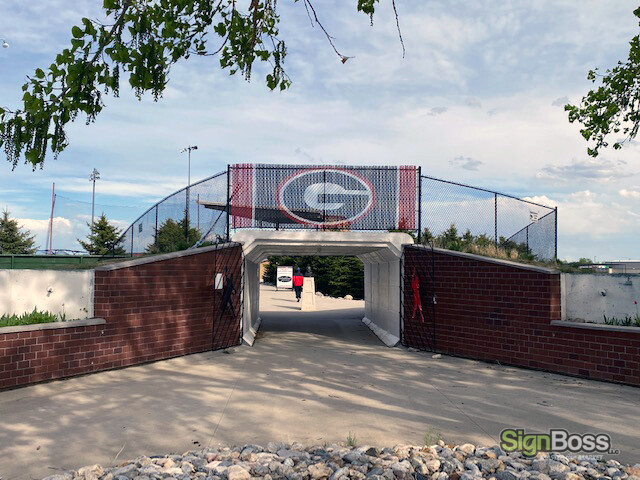 Of course, we can also put together banners for your company when you do not have a chain link fence. Many clients have had excellent success with the installation of vinyl mesh banners. They are suitable for advertising the location of a church picnic, fundraising event, or Chamber of Commerce outdoor mixer. In this way, the wind will still pass through the material.
For banner installations on solid walls, consider the good looks of a budget-friendly vinyl banner. It is visually attractive, allows for the integration of graphics that pop, and can be reused. Our retail clients like to feature seasonal banners that they can then store.
In some cases, fabric is a good option. Fabric banners are for indoor use. They are elegant and typically in service for formal occasions.
Selecting a Banner for Your Location
Whether you need custom chain link fence banners in Gillette, WY, or prefer vinyl mesh or solid products, we can help. If you already have your brand details put together, we work off the specs from your inventory. However, if you still need a little help putting together a great look, we can help you with that, too.
For example, many business clients like to discuss their brand-building ideas with our graphic artist to create a unique look that perfectly brands their venues. No matter where you are in the design process, we gladly help you with your next banner project. Call us today!