Your décor says a lot about your business. A haphazard collection of trash-picked furniture and framed pictures of clowns in your office or store won't bring many clients back for a return visit. That doesn't mean your décor has to be totally uniform and monochromatic either. Boring is as bad as just plain awful. If you want to find a happy medium between professional and lively, custom canvas prints by SignBoss add an artistic but refined look to your space.
Finding the Right Balance
You might be hesitant to hang art in your facilities. You don't want anything that's too complicated or distracting and you want to make sure that it suits your brand. After all, one of the keys to good branding is that it's consistent. Even though you might be hesitant there are awesome options for artistic décor in your spaces. One of those is custom canvas prints.
Canvas prints by SignBoss can be digitally printed to suit your brand and your personal style. You can add a beautiful panel graphics of a local view. Or proudly display examples of your work that you can show off to visitors and potential clients. You could even just have a fun picture from your last employee outing to keep your team's morale up and demonstrate how important your staff is to your business. A custom canvas print broadcasts whatever message you want. You can even display prints of art created by local artists.
Because of their sleek look, you can get the awesome images that mean something to your business and maintain a professional and modern image.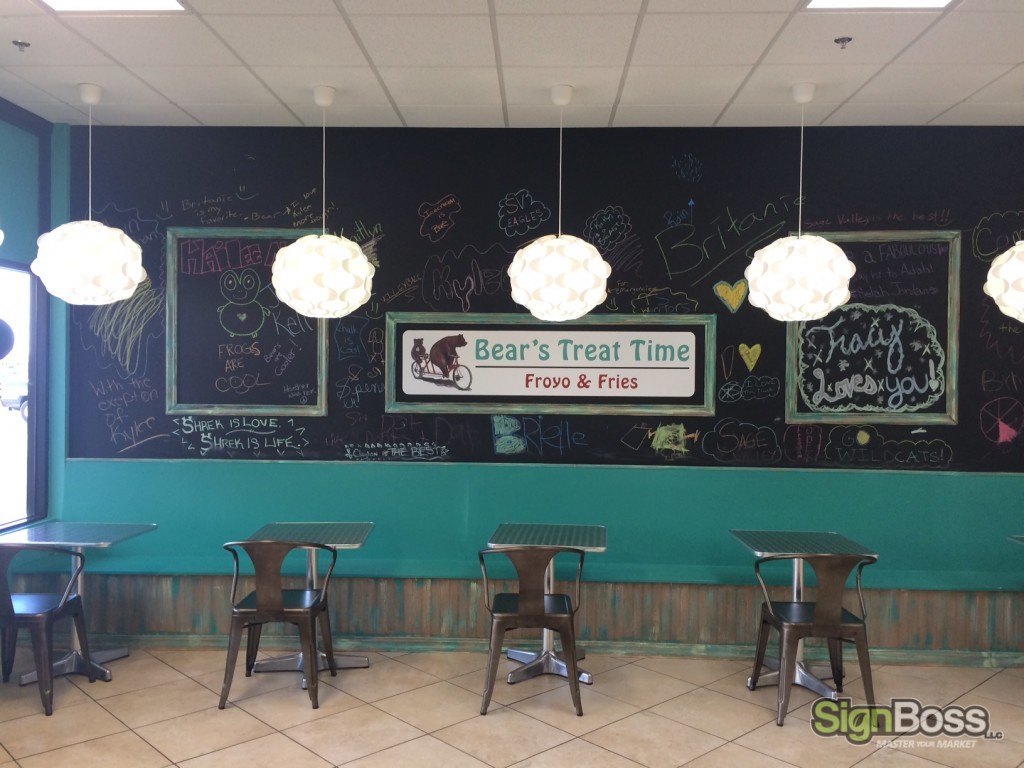 Don't Distract, Enhance
Our printing ability allows us to create the perfect images for you. They can match or compliment your existing branding, exemplify the integral parts of your business and can meet your exact specifications. This allows us to create canvas prints that enhance your spaces without being overly distracting to clients who might need to be focused while in your facility. This means that your visitors can feel at ease without losing interest in your presentation or pitch. Canvas prints can even become focal points of discussion or an important part of your presentation as you walk visitors to your conference room or front door.
The Perfect Look for Your Space
No matter what it is you want out of your décor, custom canvas prints can provide the perfect solution. At SignBoss, we make sure that your canvas prints suit your needs perfectly, even if you want to maintain the haphazard furniture and framed-clowns look.
Contact us today for more information about canvas prints.