Up until recently known as Cheyenne Metz Beverage, local consumers now recognize the company as Bison Beverage. Located at 2208 East Allison Road, the company is still family-owned but realized that a rebranding was in order to stay in step with its growth as a beverage wholesaler. Of course, with rebranding comes the need for business introductions such as trailer wraps in Cheyenne, WY.
Why Do Rebrands Require Quick Signage Follow-Up?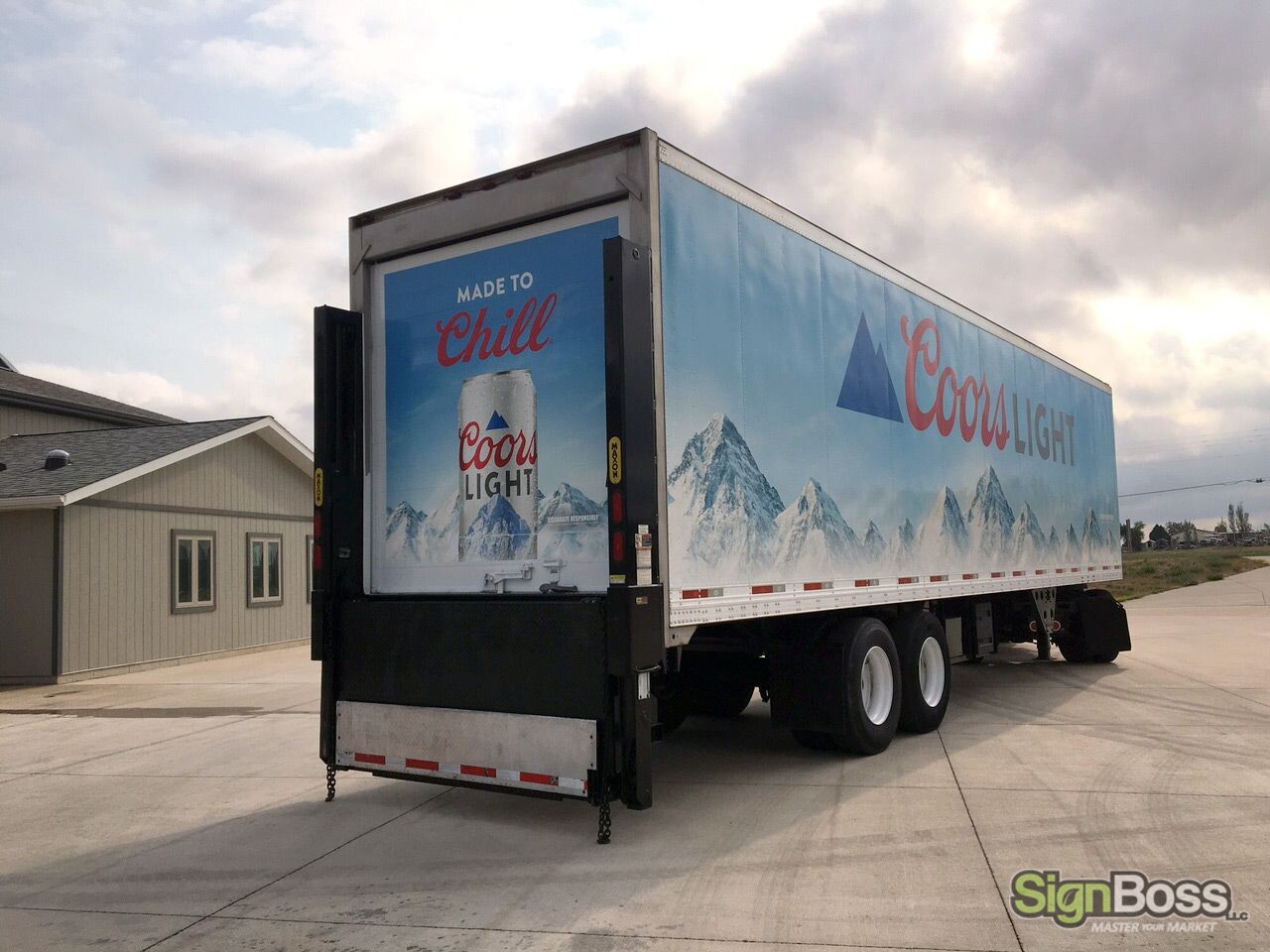 Undergoing a rebranding is not something a company undertakes unless there is a need. For many businesses, success creates the need for rebranding. Whereas the brand message was aimed at a smaller demographic in the past, it might now have to appeal statewide or even nationwide.
Therefore, many companies opt for making changes to logos, color palettes, fonts, and sometimes the entire corporate persona. When your business takes this step, your signage must reflect the changes you made. It generates brand awareness among prospective customers and brand recognition in current ones.
By the way, signage updates may also be in order when your rebranding simply involves the growth into a new territory. In this case, it is of vital importance to help your target audiences understand what brands or services you represent.
Full Vehicle Wraps for Bison Beverage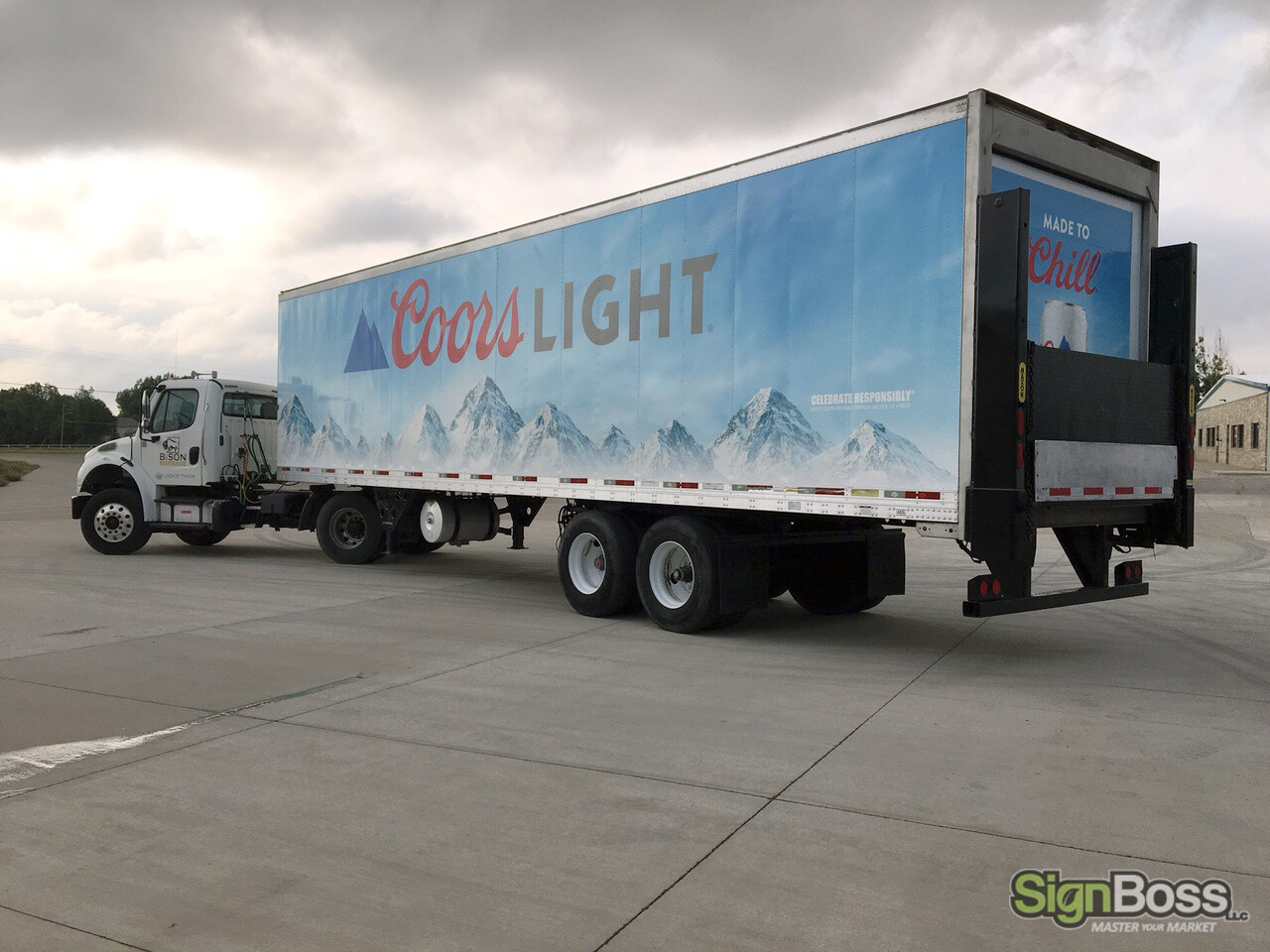 The company had enlisted the assistance of designers at the corporate office to create and even print the wrap for us. This is frequently the case when businesses work with advertising agencies, in-house brand development specialists, and franchise offices. We took receipt of the printed wrap that came with a protective mask.
It differed from the laminate that we typically put over our own fabrications, which lasts the life of the vinyl and makes product installation on rivets a snap. Of course, our technicians are specialists in their fields and quickly found a work-around that would make the fully installed wrap look as though it had been painted on.
What Does It Take to Wrap Tractor Trailers?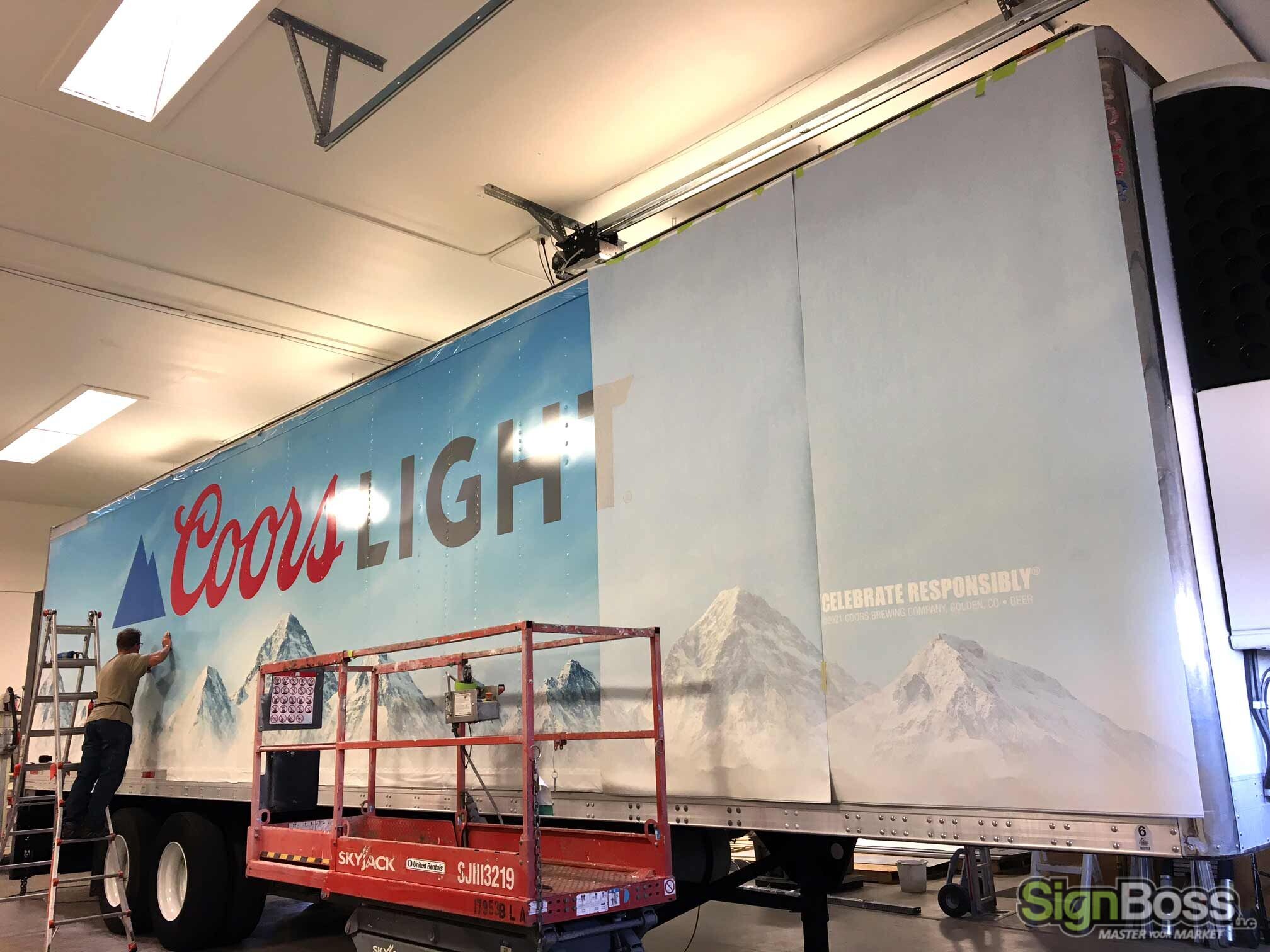 It is one thing to talk about the wraps. It is another to put the logistics together to make it happen on time and within budget. To keep us on track, our in-house project manager did quite a bit of the heavy lifting. For example, we needed to rent a scissor lift and free up two technicians to take on the task.
Then, there was a lengthy cleaning process. Getting a pickup truck ready for wrapping takes a little time. However, when a tractor-trailer is involved, it takes a very long time to get it perfectly clean. With the surfaces ready, there was a need for 304 feet of material trimming. This translates into 19 four-by-eight-foot panels.
Finally, there was the actual installation of hundreds of rivets.
Excellence Takes Planning and Skill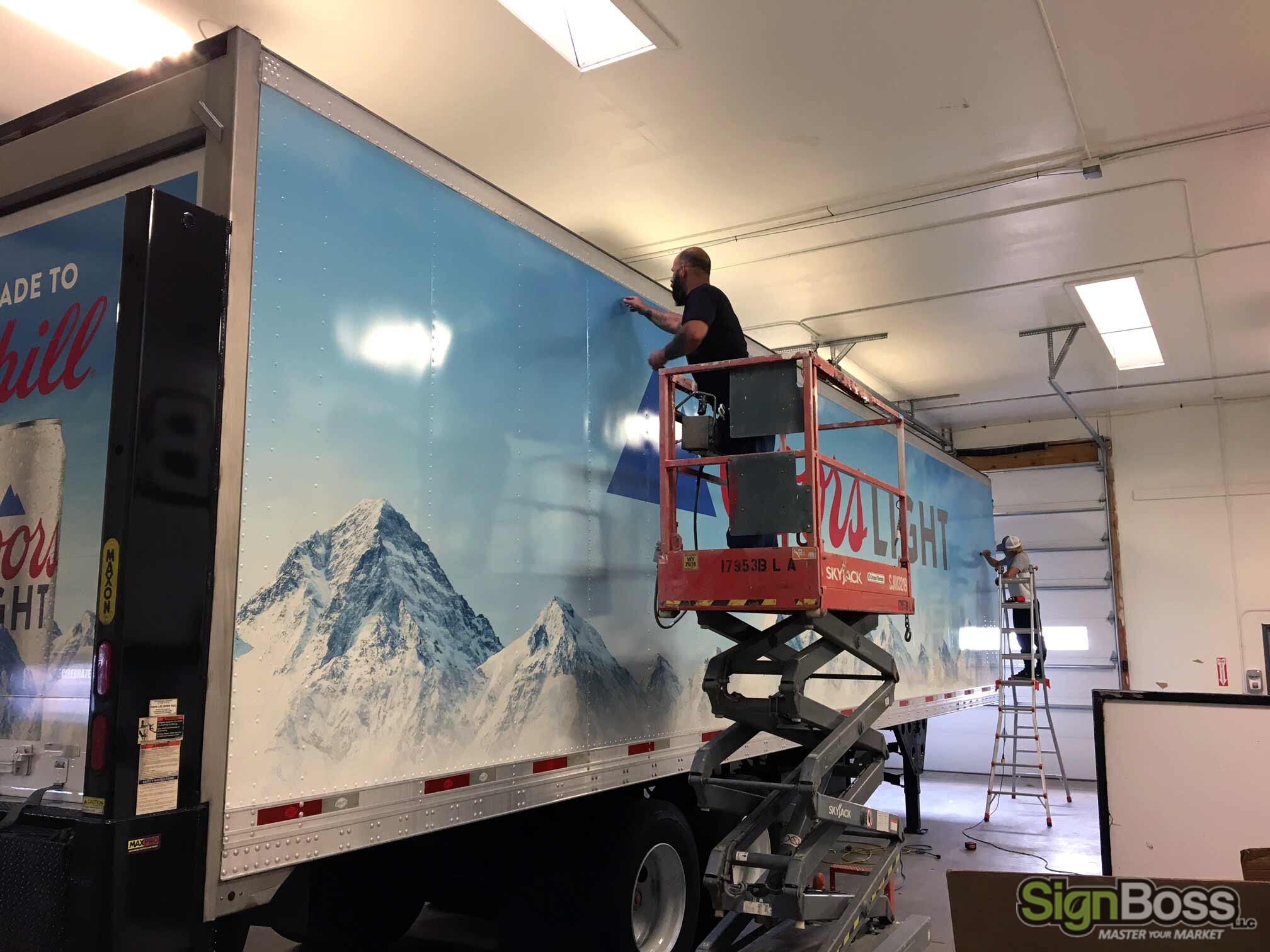 The great look of these final trailer wraps in Cheyenne, WY, is no accident. Our technicians understood what it would take to turn a dusty trailer into a brand-building vehicle. With the help of the project manager, they planned their approach, executed it, and presented the client with an excellent outcome.
Call us today to find out what we could do for your company!