Scotty's Toy Box welcomes infants and toddlers at 800 Shoshone Avenue. That said, the friendly caregivers also work with children up to ten years of age. Its specialized care resulted in soaring popularity, and the child care center recently moved to a much larger building. To ensure that parents would know about the move and advertise to prospective customers, the management team asked our sign shop to assist with the production of a billboard skin for the day care center in Gillette, WY.
How to Make a Billboard Skin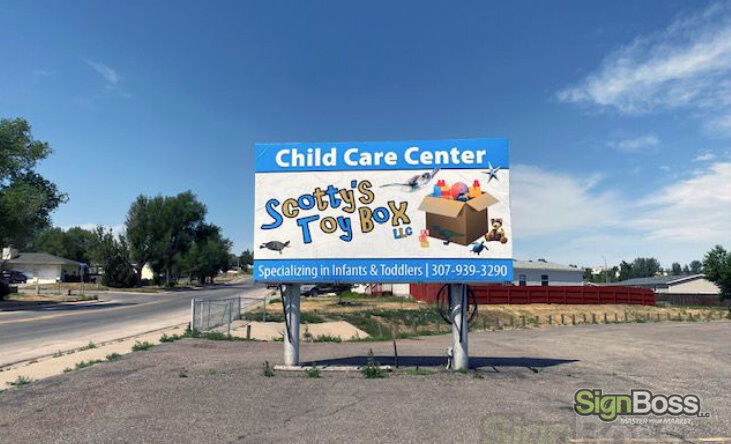 Billboard skins are some of the largest signs our technicians put together. Although there are some standard sizes, we can adapt the size of the product to your unique needs. A static billboard display will remain in place for four weeks or longer. Therefore, we use UV inks that continue to look great in full sunshine or when getting wet. Moreover, the vinyl we rely on is durable and specifically made for the occasion.
We Help with the Design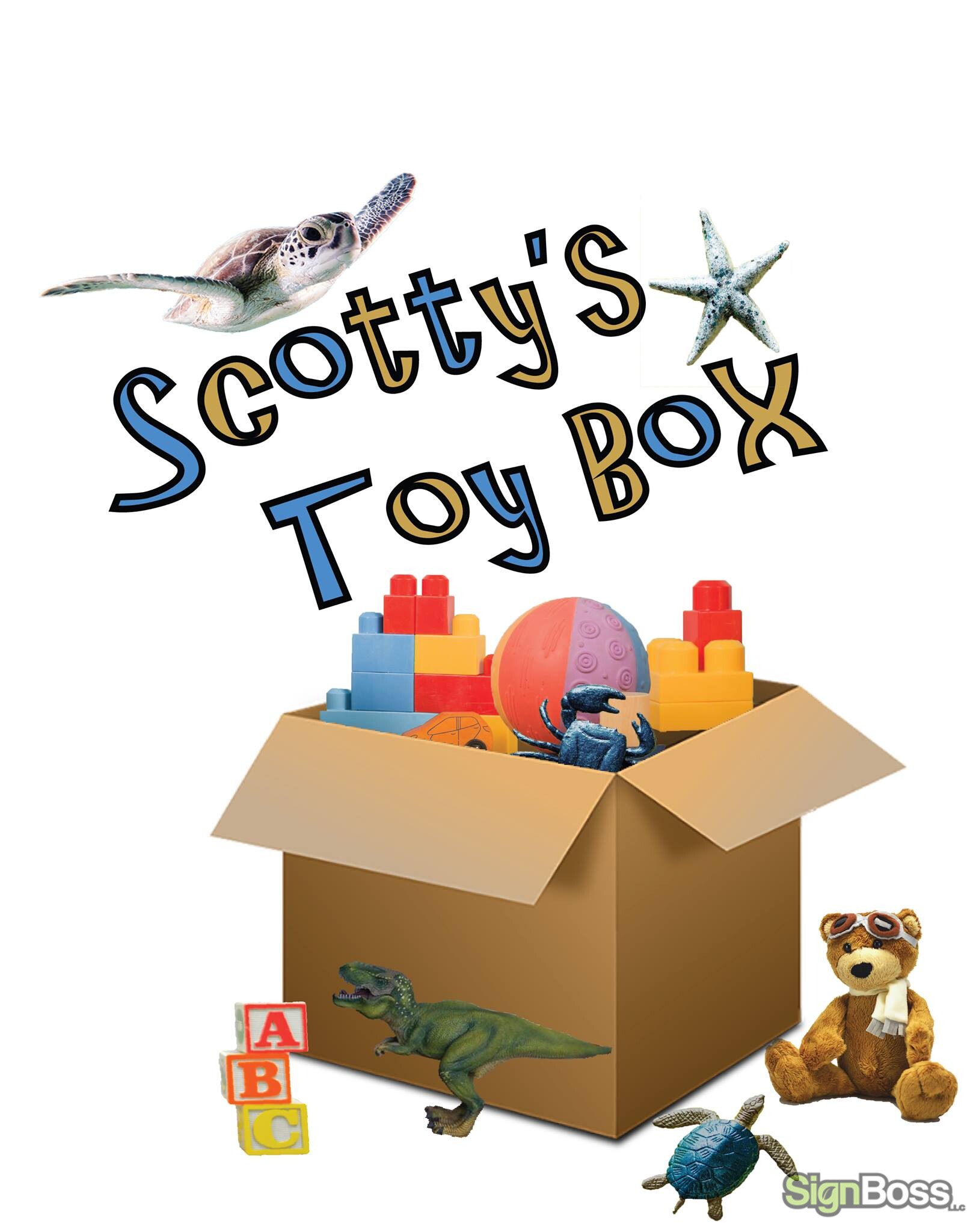 Scotty's Toy Box was an already established business. As a result, the client had artwork we could use and a corporate color palette to choose from. However, if you are new to the local business community or just starting out but want to go big with your advertising message, we can help. The team at SignBoss routinely works with start-ups and entrepreneurs on the design of a corporate presence.
What Can a Billboard Skin Do?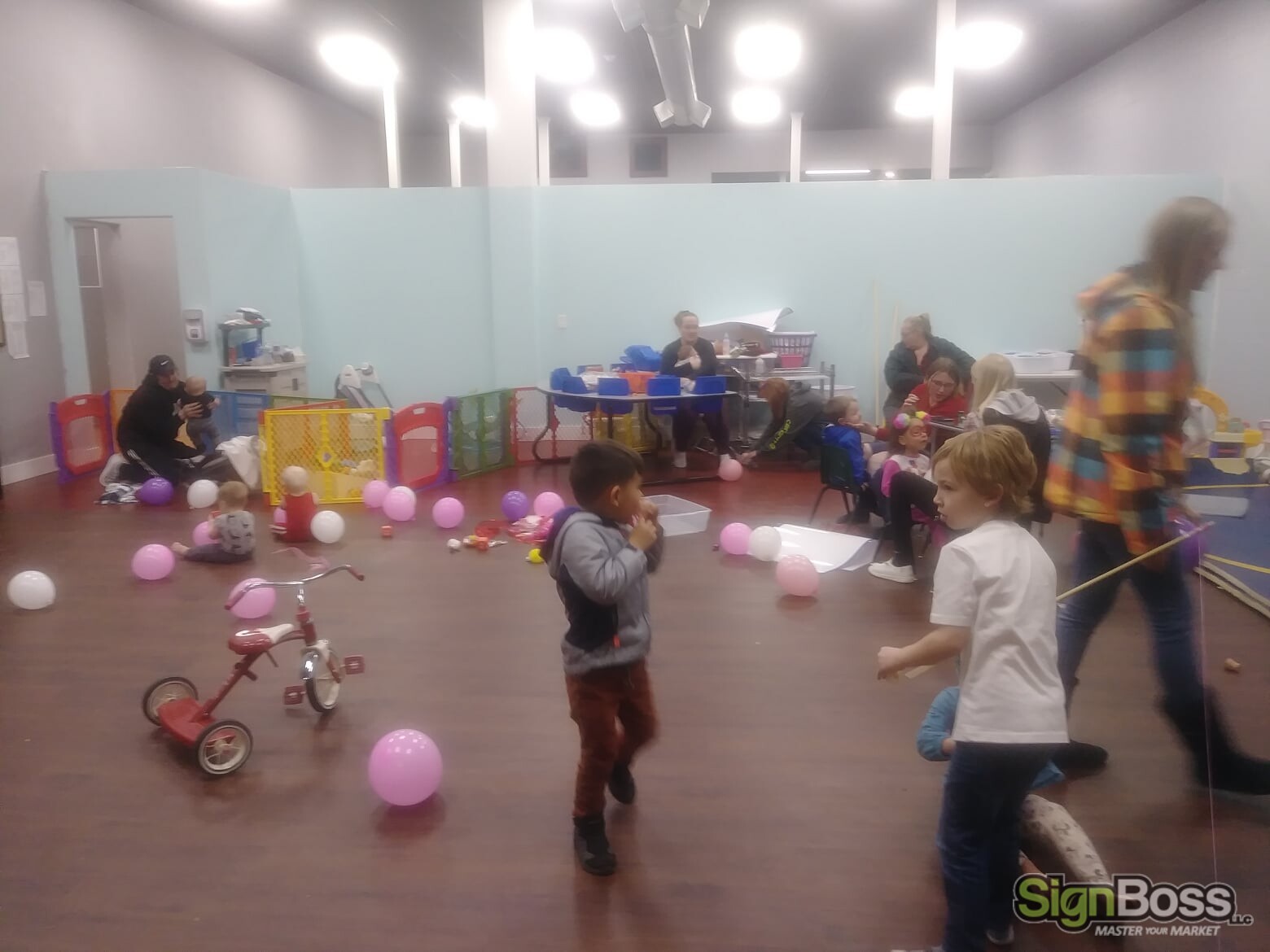 In the case of our client, it appeals to customers who needed to know that the company recently moved. In the same way, this type of sign is an excellent way of introducing yourself to a new business community. Of course, you do not have to wait until your business moves to put together an attractive billboard skin.
Other companies like to advertise the launch of a new product or service. It is an excellent way of reintroducing your brand message while creating product knowledge at the same time. We recommend doing so when the product or service you are now offering will be permanent.
By the way, there is room for seasonal or short-term billboard displays, too. They come in handy when you offer rentals, seasonal services, specialty products, and similar items.
How to Order Your Next Billboard Skin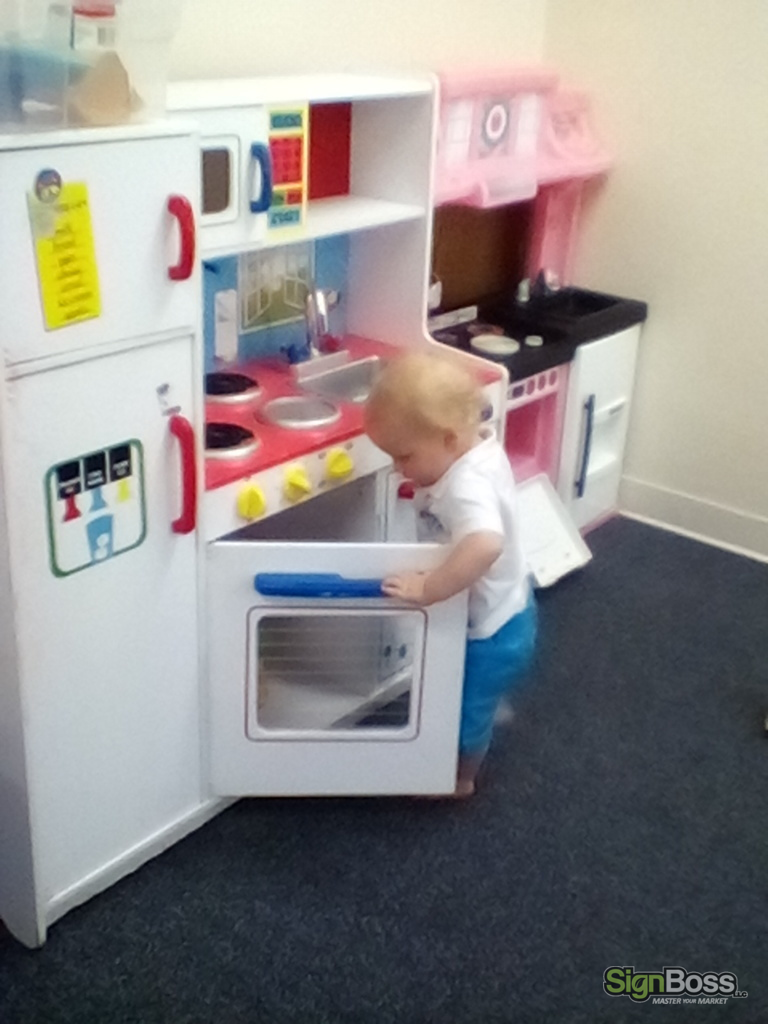 Do you already have graphics on hand that you have used in the past? Do you want to replicate a previous campaign that did very well? Maybe this is your first billboard, and you do not know what to expect. SignBoss can help.
If you need assistance with putting together a fresh new look, our graphic artist will gladly do it for you. Conversely, if you have some images but not a lot, we can supplement what you are missing and show you different ways of featuring them on the billboard.
Whether you need a billboard skin for a day care center in Gillette, WY, a restaurant in Casper, a store in Buffalo, or an agency in Sheridan, we can help. Call SignBoss today at 307-687-SIGN (7446).