When carrying out a rebranding project, many organizations choose to tackle one aspect at a time. For instance, they may update their website and social media with their new logo first. Next, they might order new stationery. Once the brand confusion is at its peak, then they get around to their signage. Big Tex Trailers wanted to make their rebranding go as smoothly as possible, so they contacted SignBoss for exterior signs in Gillette WY.
What Is Big Tex Trailers?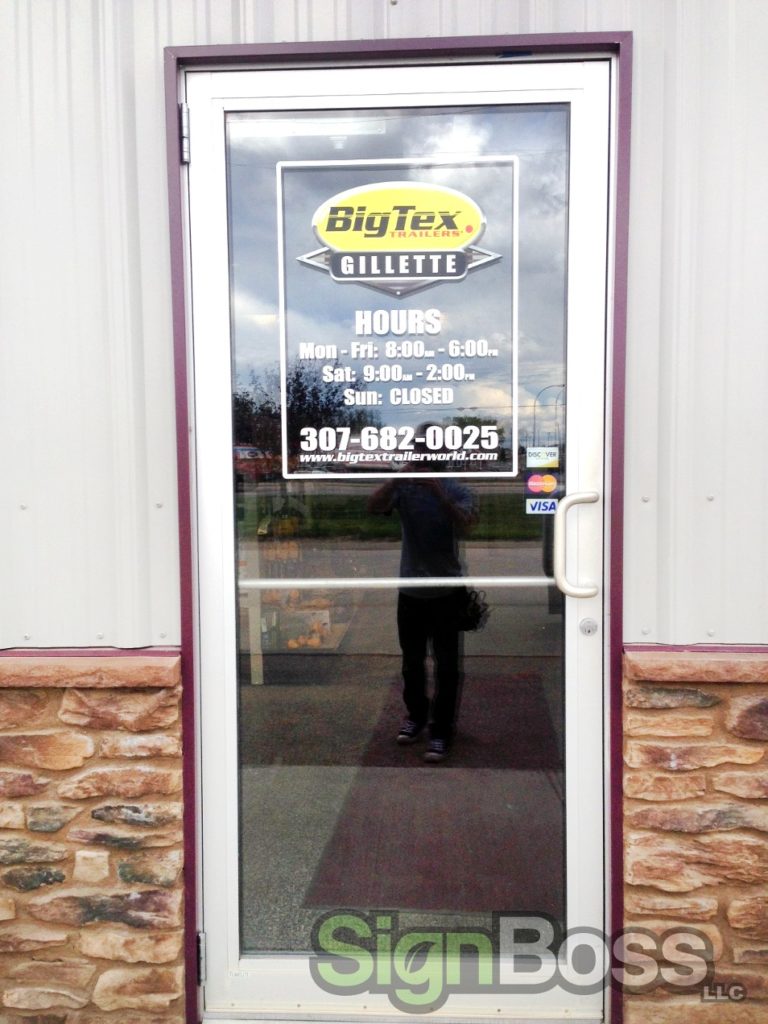 With more than 50 locations strategically placed throughout the United States, Big Tex Trailers has grown to become the top business for trailer sales in North America. They carry the top brands in the industry and have a huge selection of inventory. They sell Texan Cargos, Haulmark, CM Truck Beds, Wells Cargo, Master Tow Dollies, S&H Trailers, CM Trailers, and more. And, some of the trailer types they offer are dump beds, aluminum and steel cattle trailers, tilt trailers, goosenecks, and flatbed utility trailers.
When an organization that does so much to help local businesses and individuals haul their heavy loads came to us for exterior signs in Gillette WY, we were more than happy to help out. Mulligan Trailer Sales, located on Wigwam Boulevard in Gillette, had recently become part of the Big Tex Trailers World, and they needed signs to reflect this new branding. Fortunately, we knew just what to do.
What We Did for Big Tex Trailers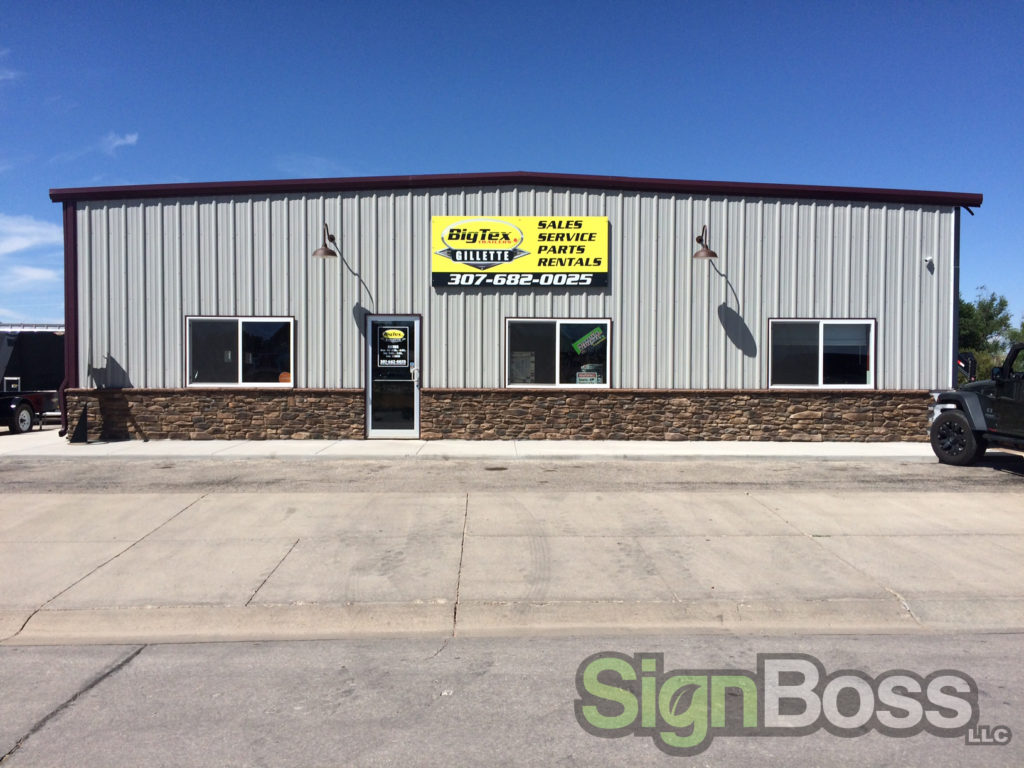 When tackling a rebranding project like this, we first had to perform a site survey to see what the existing signage looked like. What signs needed to be replaced? What materials would we be able to salvage? What did the client have in mind for the project? For this project, there was not much that could be salvaged. Fortunately, the markers would not be too expensive to replace. Big Tex basically wanted a large panel sign and door graphics with the new logo on them. After they approved the art proofs we provided them with, we got down to work.
For the door graphics, we printed the logo out on top-quality vinyl using our digital printer. The hours of operation, their contact information, and the border are all cut vinyl. The building sign features digitally print vinyl on a large panel. Once the marker and graphics were ready, we scheduled an installation time that was convenient for Big Tex, so we would not disrupt business. In the end, they were completely satisfied with the word we did. Now, everyone who passes by will see the new branding.
We Can Help Keep Your Branding Consistent
SignBoss proudly serves the communities of Gillette, Douglas, Caspar, Sheridan, and Buffalo, Wyoming with exterior sign design, fabrication, and installation. Businesses choose us because
We are locally owned and run
We are 3M Certified Installers
We have a staff of friendly and creative sign experts
We have a public showroom
We deliver to where you are
And many other reasons!
For a free quote, contact us today!