Did you know that the Donkey Creek Festival is right around the corner? This can mean only one thing: It is getting warmer! Also, with warmth, there come the sports. The city is already tidying its batting cages, putting up schedules for multi-purpose fields, and readying parks for games of soccer, softball, and volleyball.
If you do not mind a quick drive to Sheridan, the Friends of the Library Storybook Run is a magnet for runners willing to do a 10K – in costume. SignBoss has you covered with stadium sponsorship and fundraising banners for Gillette, WY, and surrounding areas.
How Sports and Sponsor Banners Spell Success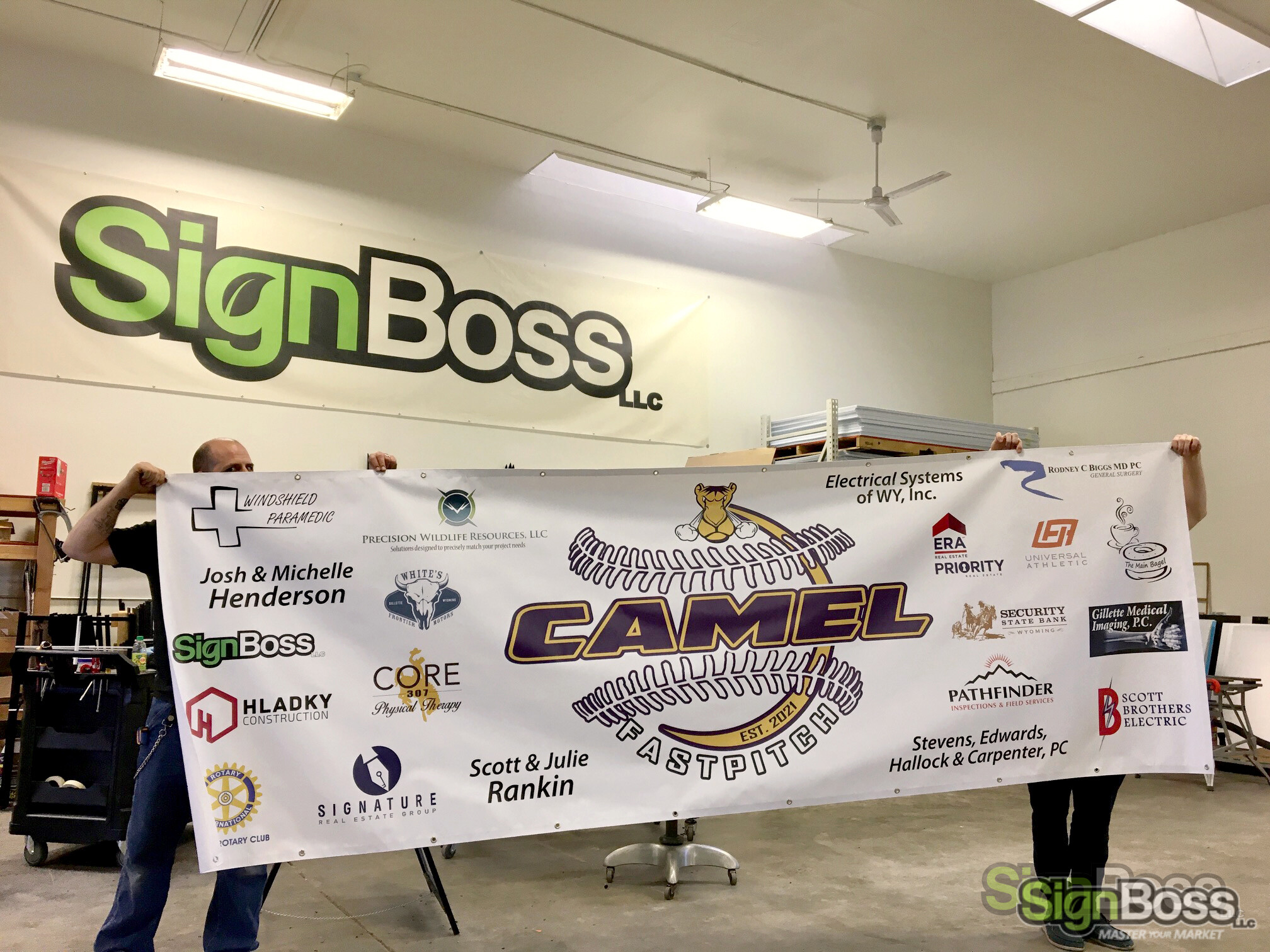 Schools and amateur leagues, in particular, can benefit tremendously from the design, production, and installation of sponsor banners. Allow advertisers to shine during your games; you might see your budget boosted for investments in nicer fields, updated equipment, and new uniforms.
They are excellent for the walls of gyms and the fences around a stadium or arena. At SignBoss, we have equipped our inventory to accommodate your orders for sponsor banners and other seasonal merchandise for the coming spring sports. Already, our production bosses are getting ready to design, produce, and install banners for softball, baseball, indoor football, and so much more!
Custom Banner Options for Stadium Sponsorship, Fundraising, and Events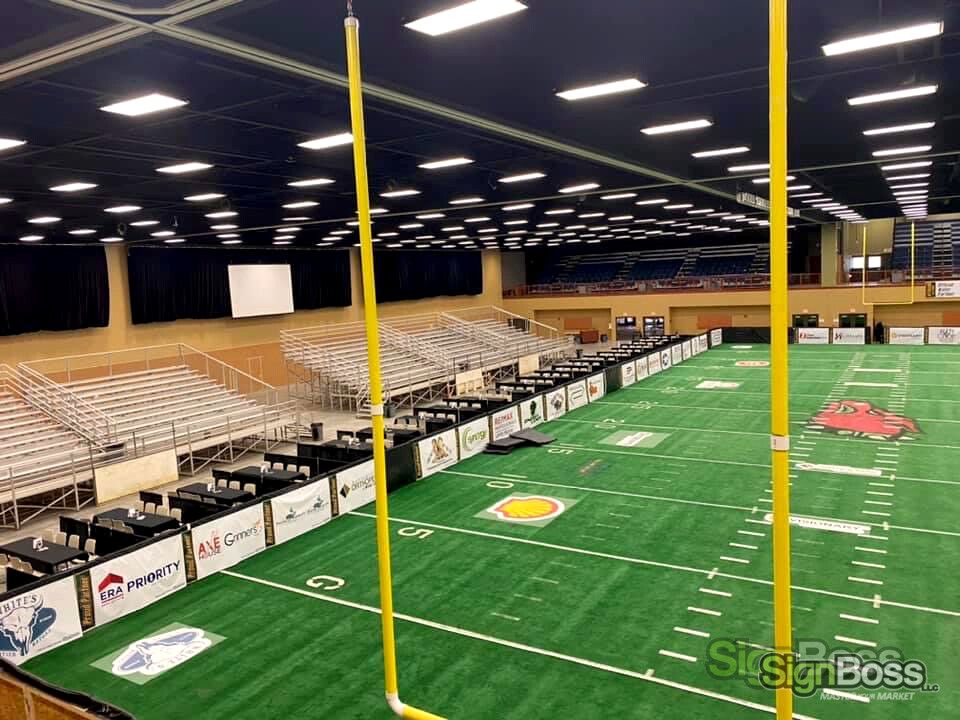 This new spring season allows sponsors to renew their commitments to Gillette's sports teams. In return, your organization, club, or school has the opportunity to reward the companies with displays of their names, logos, and other advertisements. There are plenty of ways to design these banners.
Donor banners. Display an attractive vinyl banner above the entrance to your location. It features the names and corporate personas of all companies that have contributed to your league. Doing so is an excellent way to set the tone before a match.
Stadium banners. If there is a fence surrounding the field, we recommend vinyl mesh rather than solid vinyl. Mesh has the advantage that it lets the wind go through the material. As a result, you do not have to cut wind slits or risk tears and rips.
Step and repeat banners. Make your sponsors part of the photo opportunity. A step and repeat banner is the visual representation of a donor banner – only bigger. It serves as the backdrop for team pictures and individual athlete photos. In this way, sponsor names enter the paper, social media, yearbooks, and proud grandparents' photo frames.
How to Buy Stadium Sponsorship and Fundraising Banners for Gillette, WY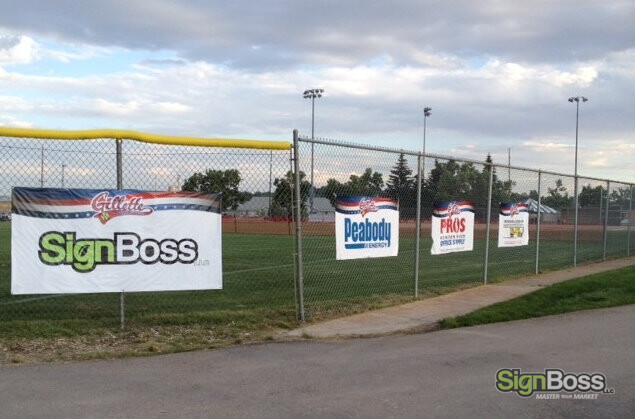 Which banner solution is right for your needs? Do you have a large group of sponsors lined up? Are you looking to get more sponsors and want to show prospective ones how you intend to honor their commitment to your group? We can help. SignBoss specializes in the design of all types of banner products that grow the support for your league.
Most importantly, we also assist with the installation. Besides that, if you want to save money on the setup, we show you some budget-friendly alternatives suitable even for teams just starting out. Call us today at 307-687-SIGN (7446) to get started on your project!