Alpine Climate Control is a returning client. Last year, the company contacted SignBoss to order fleet graphics for multiple vehicles. At that time, our team had the opportunity to work on box trucks, pickup trucks, and cargo vans. The client liked what they saw and invited us to come to work on their front-lit and back-lit illuminated signs in Sheridan, WY.
Transforming a Building Signage Setup with a Branding Powerhouse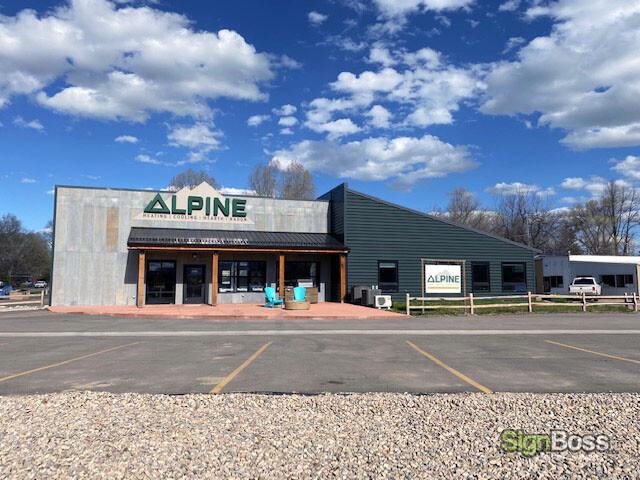 Initially, the company had an existing 4 x 8 sign out front. It was not in keeping with the firm's brand message and presence in the area. We worked with the client on the design of a product that would encapsulate a contemporary take on the brand message. The client approved the specs, and our team got to work.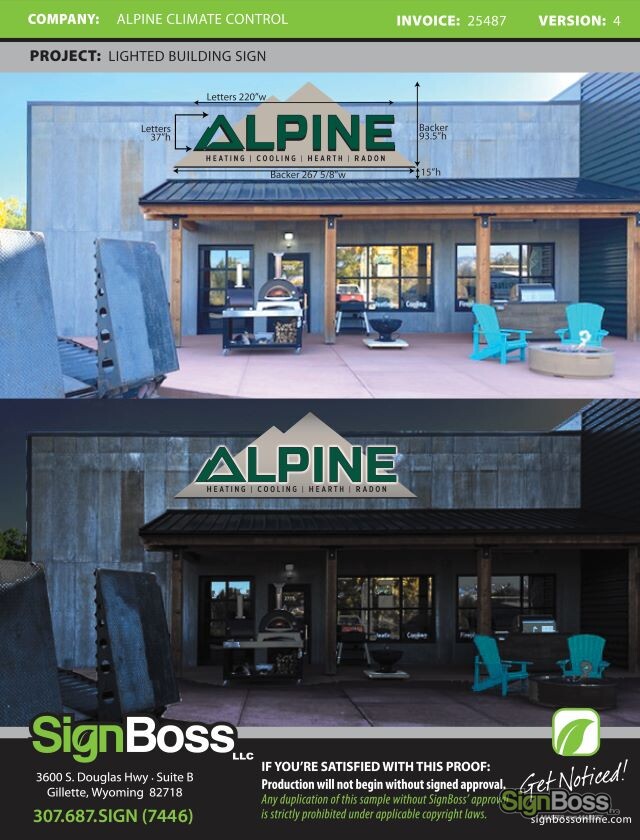 We created the sign with a heavy-duty .15 steel mountain backer. We built it in pieces to allow for an easy installation and reduce the overall weight of the sign per section. You will notice that the design calls for front-lit mountains and backlit lettering, which creates a stunning nighttime visual presentation.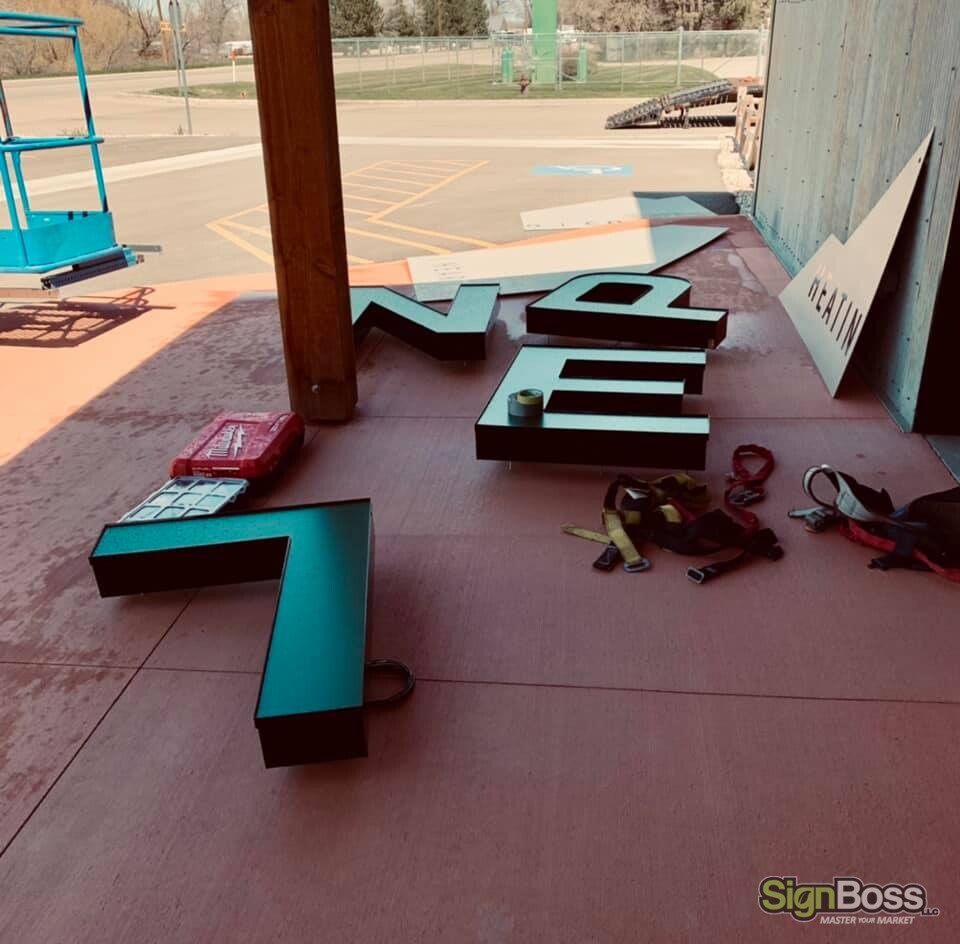 Our technicians put together two separate sign surfaces that supported different texture displays. Next, we ensured an exact color match from the vehicle specs, which results in a consistent brand presence across multiple advertising platforms. Once we mounted the sign's components, the edge extended beyond the building's edge for a modern look and an innovative design feature.
After our specialists wired the product and placed the light sensor, the sign was ready to turn on and wow passersby. We think Alpine Climate Control made a great choice on signage updates!
What is Brand Continuity?
On our blog, we frequently address the importance of brand continuity. However, do you know what it is? In simplest terms, it means that the display of your corporate persona is accurate across any advertising medium you choose. Therefore, the vehicle graphics you buy, the building sign you commission, and the window graphics you select all have to feature the exact same font, color palette, and relative spacing.
Sure, some clients like to make changes and opt for different color plays when installing window graphics. That said, these changes are intentional. Our shop specializes in customizing signage so that it will be an authentic replica of the specs you already have. Even if you had other signs done by a different vendor, we could still assist you. In these situations, our graphic artist will reverse-engineer the color match, finish, material selection, and relative spacing.
Investing in Brand-Centric Front-Lit and Back-Lit Illuminated Signs in Sheridan, WY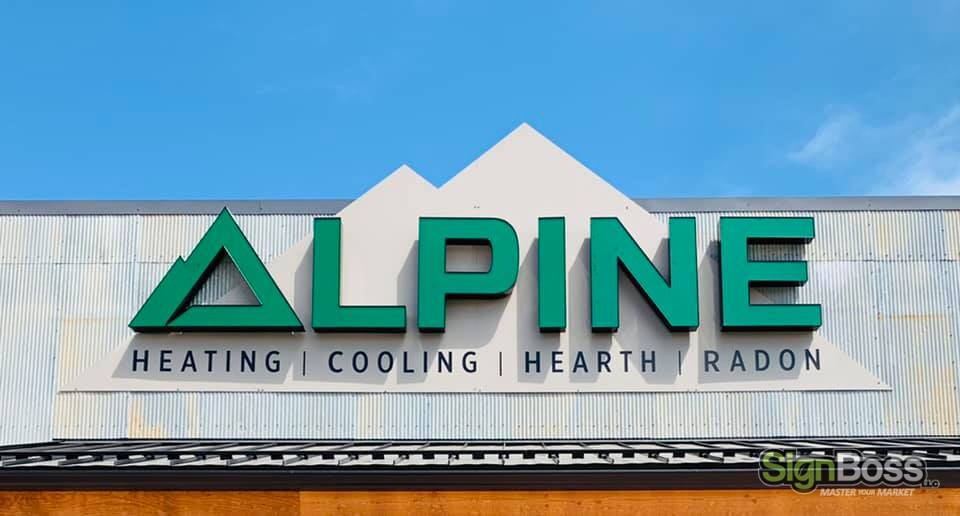 Have you recently rebranded and need to update some elements of your signage? Maybe you are ready to upgrade your building sign to be in keeping with the modern feel of your branding message. No matter what the reason may be, our sign shop can assist you with all aspects of the design, fabrication, and installation process.
SignBoss serves the business communities in and around Sheridan, Gillette, Casper, and Buffalo, WY. Call 307-687-SIGN (7446) or email us at sales@signbossonline.com for a free quote!